BAIC B40 MODELS
Hardcore Appearance With Urban Style
They say that life begins at the end of your comfort zone. You don't believe in comfort zones. You define your limitations and your potential, you live life on your own terms. The New B40 PLUS is no different. Creating new adventures, defining new paths and breaking boundaries at every turn. Whether urban or off-road adventure is your vibe, you've found the SUV that allows you to define your own journey and map your own adventure.
Electric windows
FRONT + REAR
120 000/60
Warranty km/months
8.5 - 10.1 l/100km
Average Fuel Consumption
ATS
Auto Traction Control *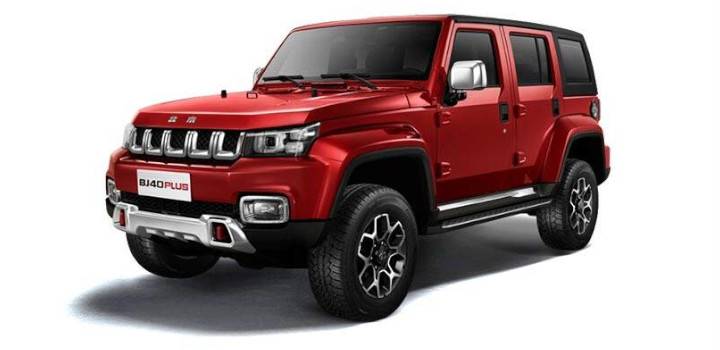 Exterior Styling
The styling on the B40 PLUS is bold and unapologetic. This SUV knows how to command attention wherever it goes and is made for drivers that don't accept the norm or mundane.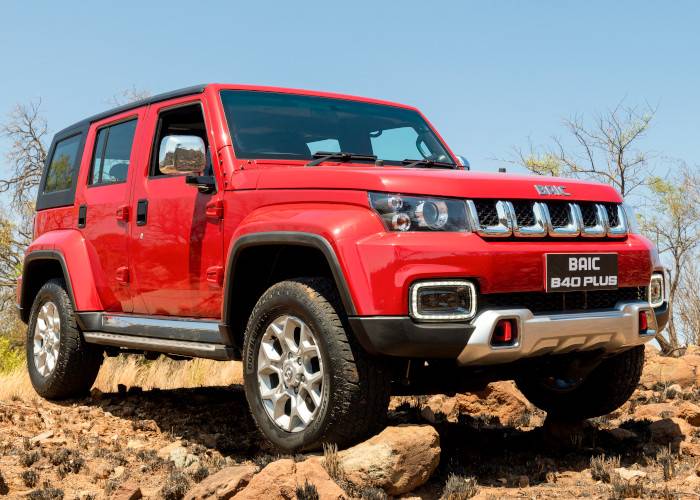 Interior Comfort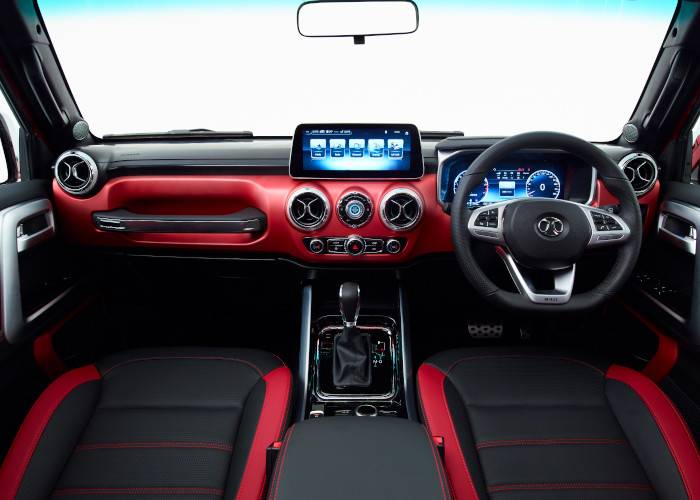 As amazing as the B40 PLUS is on the outside, the style continues inside this SUV. Far from functional, the style is simple and bold with a host of features to make you feel as good on the inside as you look on the outside.
Engine & Performance
Available in 2 litre Petrol Turbo or 2.0 Diesel Turbo, the choice is yours on how you power your adventure. The petrol engine kicks out 160kW @ 5500 r/min while the diesel pushes out 110kW @ 4000 r/min and 350Nm @ 1800 - 2800 r/min.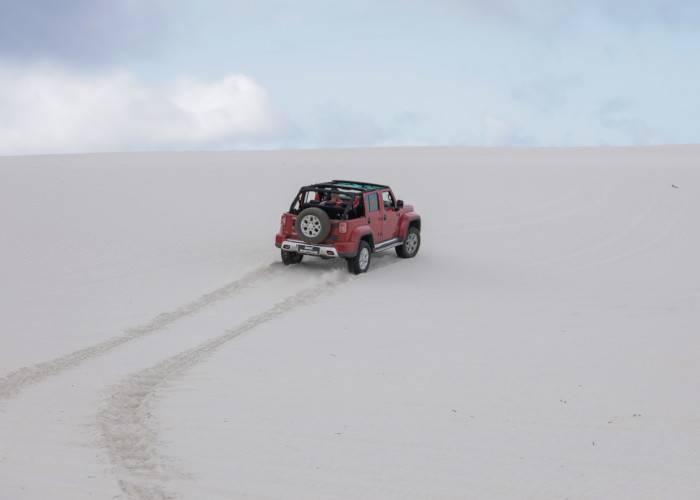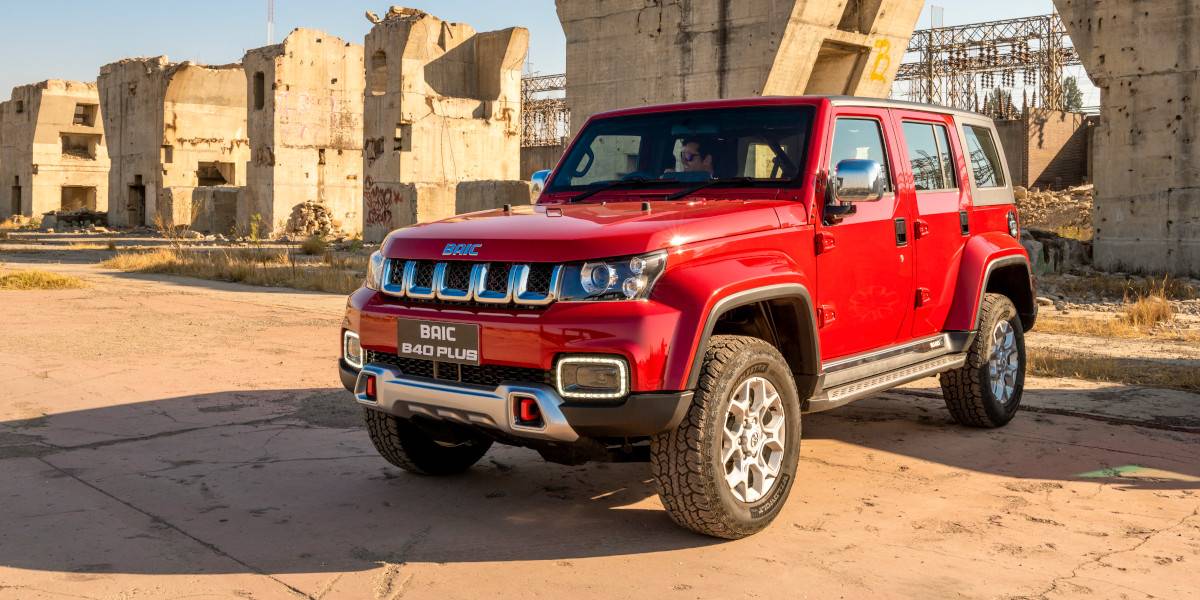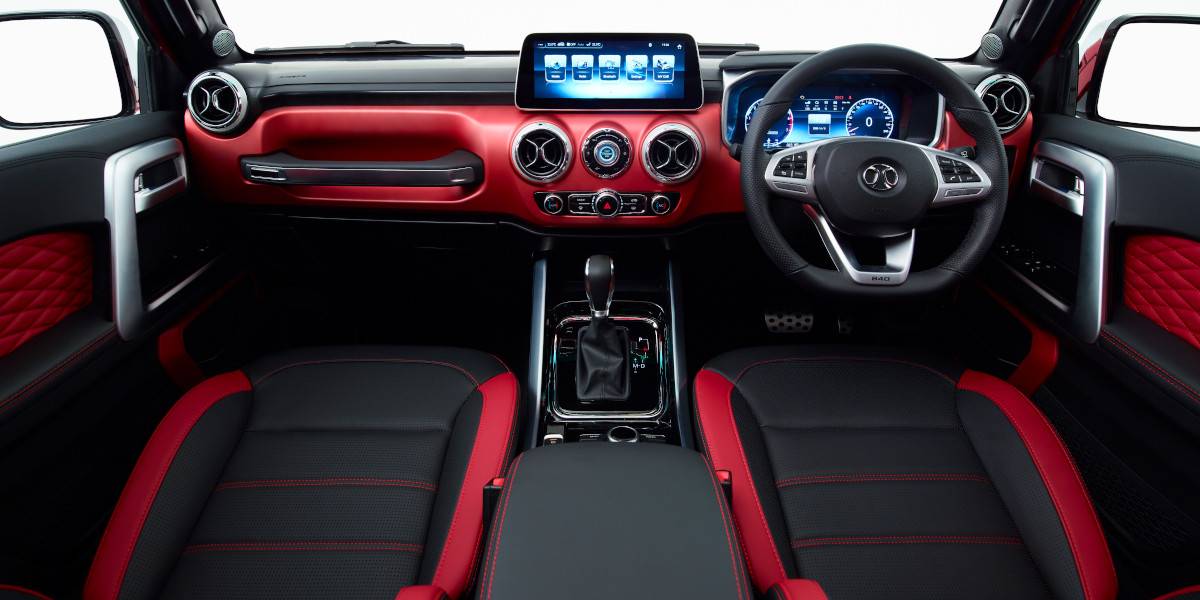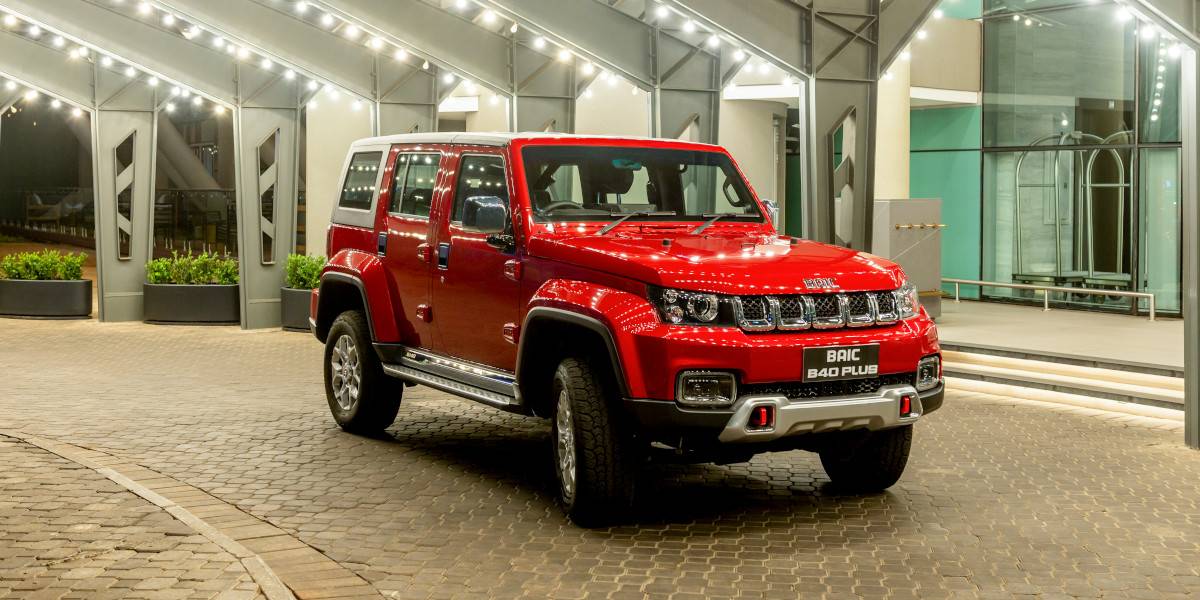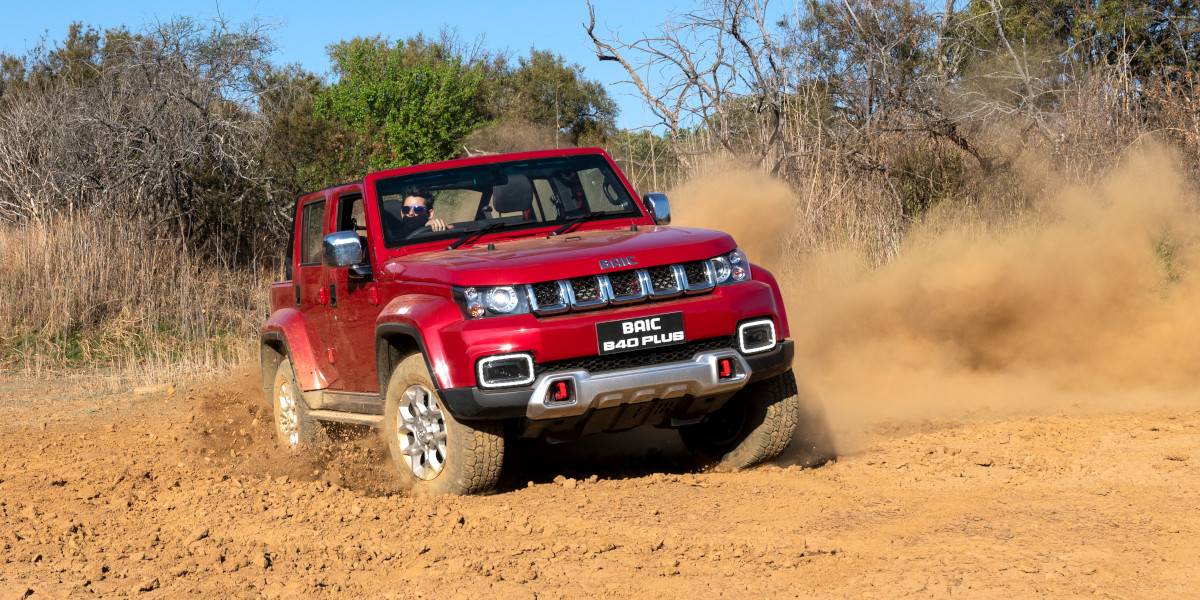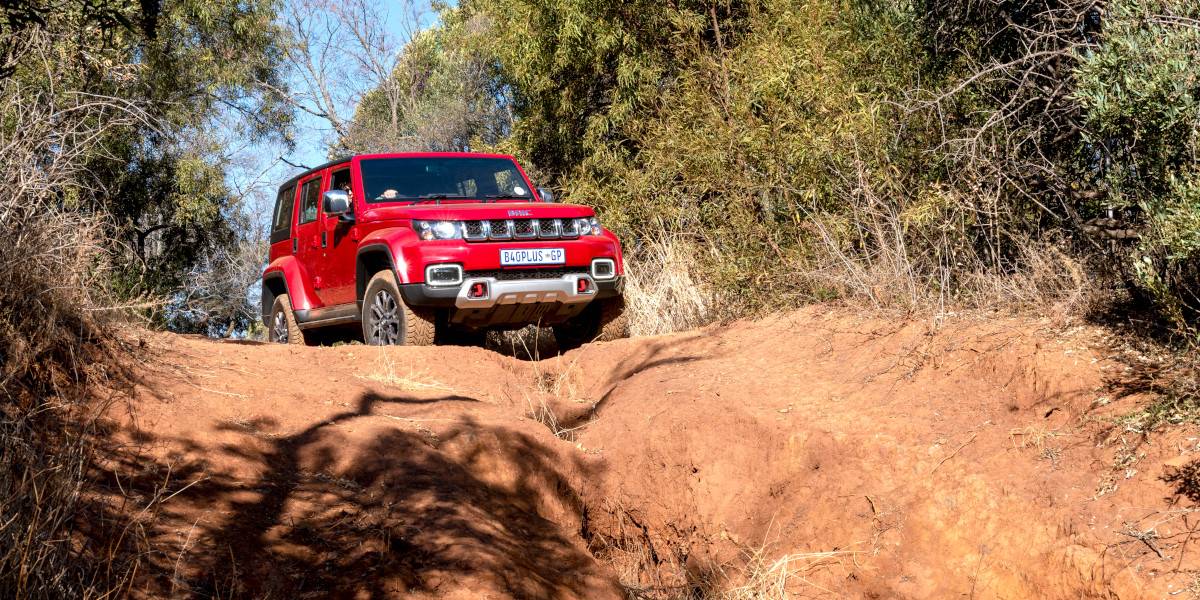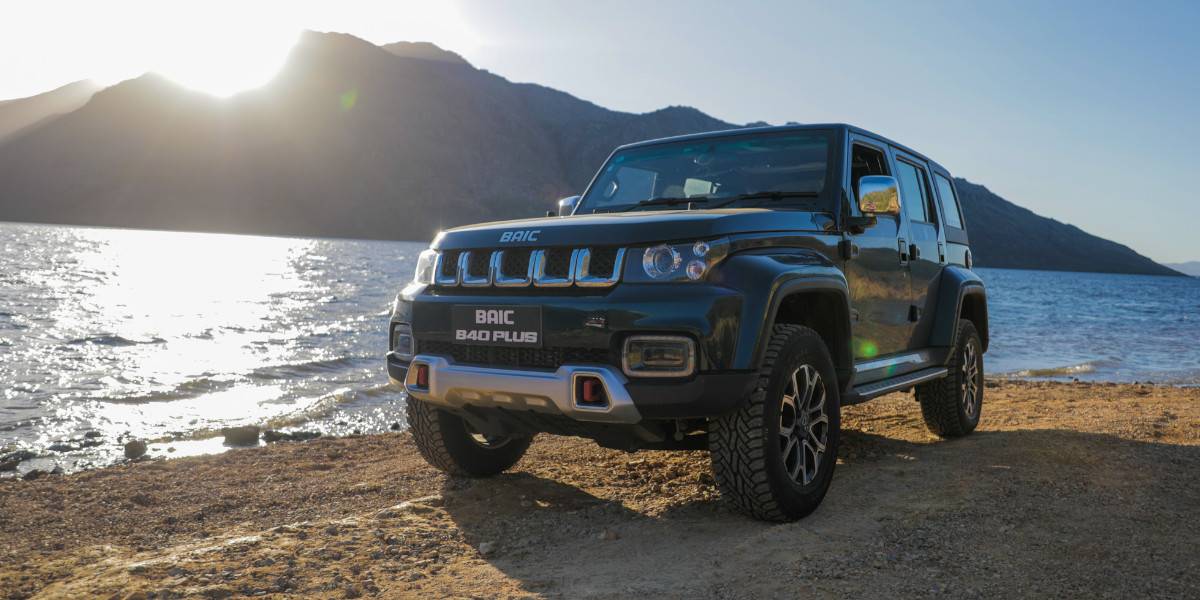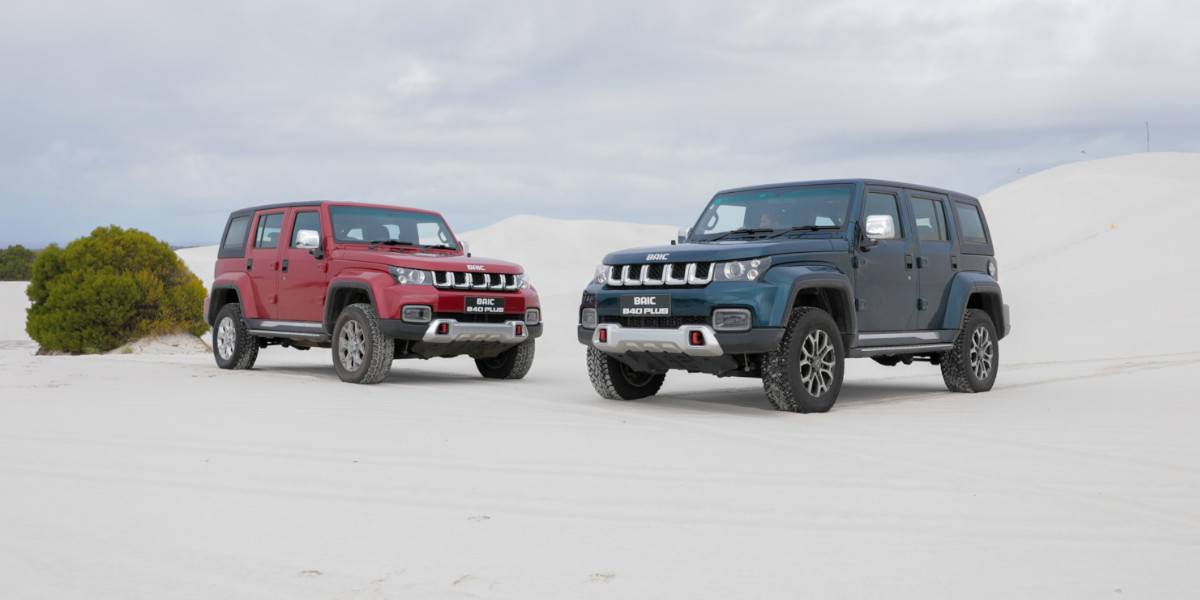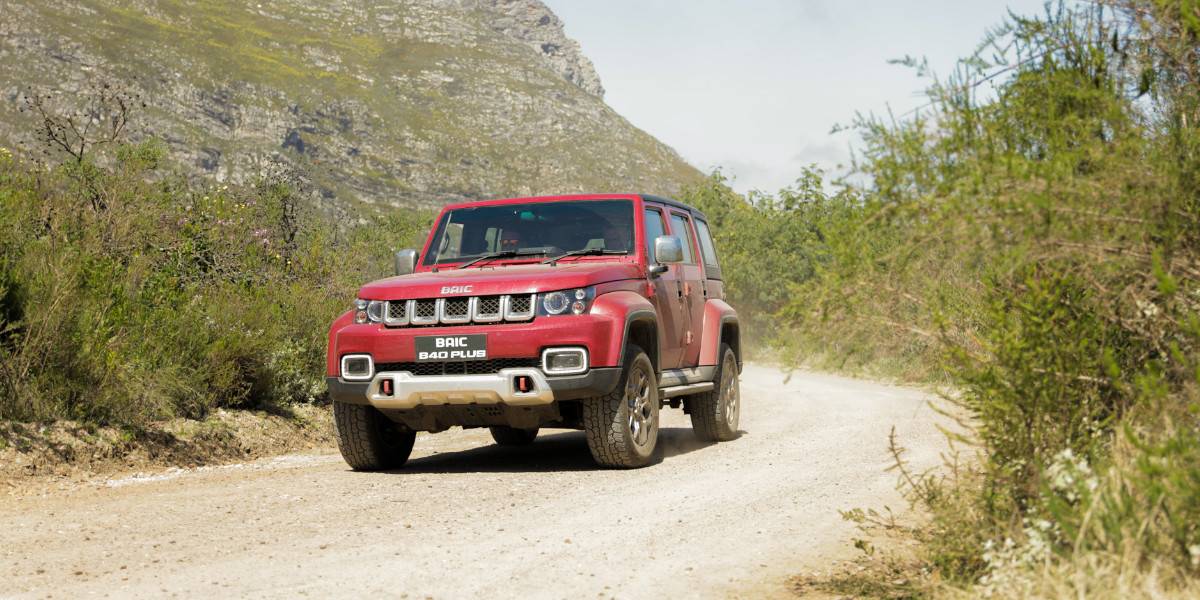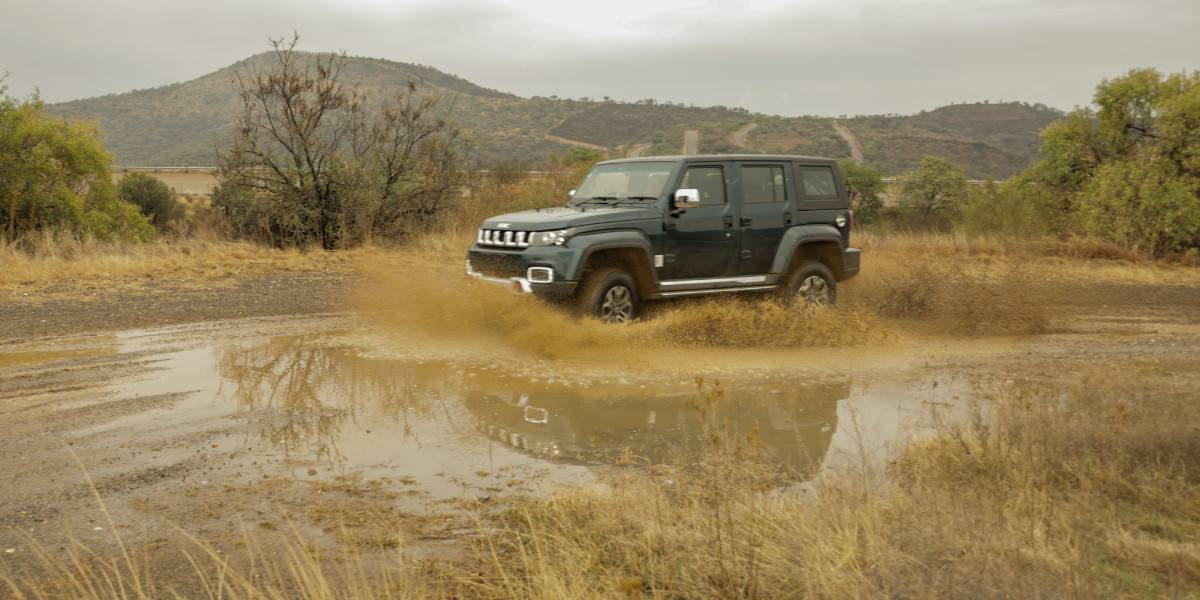 2.0D

Service / Maintenance / Warranty

Service interval

15 000 km

Warranty and Service Plan

5 YEAR/120000KM WARRANTY, OPTIONAL 4 YEAR/60000KM SERVICE PLAN

Active and Passive Safety

Electronic Brakeforce Distribution (EBD)

YES

ISOfix (secure child seat)

YES

Engine

TRANSVERSE INLINE 4

Valves

DOHC, 4 VALVES PER CYLINDER

Average fuel consumption

8.5 l/Km

Driving and Control Environment

Steering adjustment (in out)

YES

Multi function steering wheel

AUDIO, PHONE

Electric window detail

FRONT + REAR

Colour coded bumpers

PAINTED

Colour coded mirrors

CHROME
2.0D CITY HUNTER

Service / Maintenance / Warranty

Service interval

15 000 km

Warranty and Service Plan

5 YEAR/120000KM WARRANTY, OPTIONAL 4 YEAR/60000KM SERVICE PLAN

Active and Passive Safety

Electronic Brakeforce Distribution (EBD)

YES

ISOfix (secure child seat)

YES

Engine

TRANSVERSE INLINE 4

Valves

DOHC, 4 VALVES PER CYLINDER

Average fuel consumption

10.1 l/Km

Driving and Control Environment

Steering adjustment (in out)

YES

Multi function steering wheel

AUDIO, PHONE

Electric window detail

FRONT + REAR

Colour coded bumpers

PAINTED

Colour coded mirrors

CHROME
2.0 AT

Service / Maintenance / Warranty

Service interval

15 000 km

Warranty and Service Plan

5 YEAR/120000KM WARRANTY, OPTIONAL 4 YEAR/60000KM SERVICE PLAN

Active and Passive Safety

Electronic Brakeforce Distribution (EBD)

YES

ISOfix (secure child seat)

YES

Engine

TRANSVERSE INLINE 4

Valves

DOHC, 4 VALVES PER CYLINDER

Average fuel consumption

10.1 l/Km

Driving and Control Environment

Steering adjustment (in out)

YES

Multi function steering wheel

AUDIO, PHONE

Electric window detail

FRONT + REAR

Colour coded bumpers

PAINTED

Colour coded mirrors

CHROME
2.0 CITY HUNTER

Service / Maintenance / Warranty

Service interval

15 000 km

Warranty and Service Plan

5 YEAR/120000KM WARRANTY, OPTIONAL 4 YEAR/60000KM SERVICE PLAN

Active and Passive Safety

Electronic Brakeforce Distribution (EBD)

YES

ISOfix (secure child seat)

YES

Engine

TRANSVERSE INLINE 4

Valves

DOHC, 4 VALVES PER CYLINDER

Average fuel consumption

10.1 l/Km

Driving and Control Environment

Steering adjustment (in out)

YES

Multi function steering wheel

AUDIO, PHONE

Electric window detail

FRONT + REAR

Colour coded bumpers

PAINTED

Colour coded mirrors

CHROME
2.0 CHAMPION AT

Service / Maintenance / Warranty

Service interval

15 000 km

Warranty and Service Plan

5 YEAR/120000KM WARRANTY, OPTIONAL 4 YEAR/60000KM SERVICE PLAN

Active and Passive Safety

Electronic Brakeforce Distribution (EBD)

YES

ISOfix (secure child seat)

YES

Engine

TRANSVERSE INLINE 4

Valves

DOHC, 4 VALVES PER CYLINDER

Average fuel consumption

10.1 l/Km

Driving and Control Environment

Steering adjustment (in out)

YES

Multi function steering wheel

AUDIO, PHONE

Electric window detail

FRONT + REAR

Colour coded bumpers

PAINTED

Colour coded mirrors

CHROME
2.0 CITY HUNTER 8AT

Service / Maintenance / Warranty

Service interval

15 000 km

Warranty and Service Plan

5 YEAR/120000KM WARRANTY, OPTIONAL 4 YEAR/60000KM SERVICE PLAN

Active and Passive Safety

Electronic Brakeforce Distribution (EBD)

YES

ISOfix (secure child seat)

YES

Engine

TRANSVERSE INLINE 4

Valves

DOHC, 4 VALVES PER CYLINDER

Average fuel consumption

10.1 l/Km

Driving and Control Environment

Steering adjustment (in out)

YES

Multi function steering wheel

AUDIO, PHONE

Electric window detail

FRONT + REAR

Colour coded bumpers

PAINTED

Colour coded mirrors

CHROME
2.0 CHAMPION 8AT

Service / Maintenance / Warranty

Service interval

15 000 km

Warranty and Service Plan

5 YEAR/120000KM WARRANTY, OPTIONAL 4 YEAR/60000KM SERVICE PLAN

Active and Passive Safety

Electronic Brakeforce Distribution (EBD)

YES

ISOfix (secure child seat)

YES

Engine

TRANSVERSE INLINE 4

Valves

DOHC, 4 VALVES PER CYLINDER

Average fuel consumption

10.1 l/Km

Driving and Control Environment

Steering adjustment (in out)

YES

Multi function steering wheel

AUDIO, PHONE

Electric window detail

FRONT + REAR

Colour coded bumpers

PAINTED

Colour coded mirrors

CHROME
Available Colour Options