BAIC X55 MODELS
Beijing Story
The Beijing range itself leads the way in the SUV market and has become the prototypical off-road vehicle in China. Innovation, design and technology are the cornerstones of the Beijing brand and this has successfully been achieved in collaboration with Daimler through the 'Beijing Benz' joint venture. Beijing has always been committed to the spirit of ingenuity to create the most powerful, quality vehicles in the off-road and SUV markets. The new Beijing X55 excels in its styling, power, technology-rich specifications, safety and comfort.
Electric windows
FRONT + REAR
ABS
Anti-lock Braking System
7.7 l/100km
Average Fuel Consumption
EBD
Electronic Brakeforce Distribution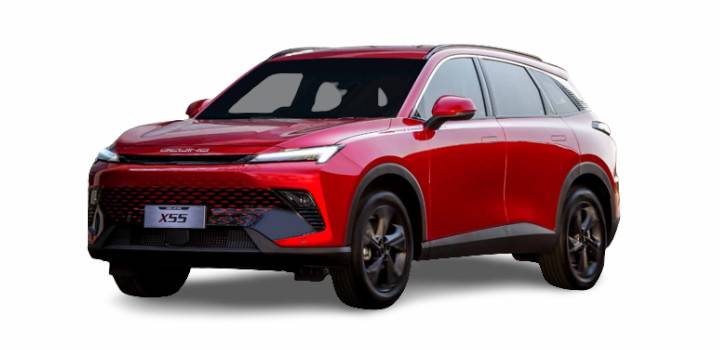 Revolutioary Sport Styling
The all-new BEIJING X55 will transform your world with its innovative, unique and trendy sports styling, highlighted by the sophisticated sculptural surfaces artfully combined with softer, modern curves. It offers best-in-class finishes, a borderless, low-wind resistance grille, expansive sloping windscreen, convenient and elegant split rear wing, concealed door handles and wipers, level chassis and so much more to deliver an exceptional driving experience.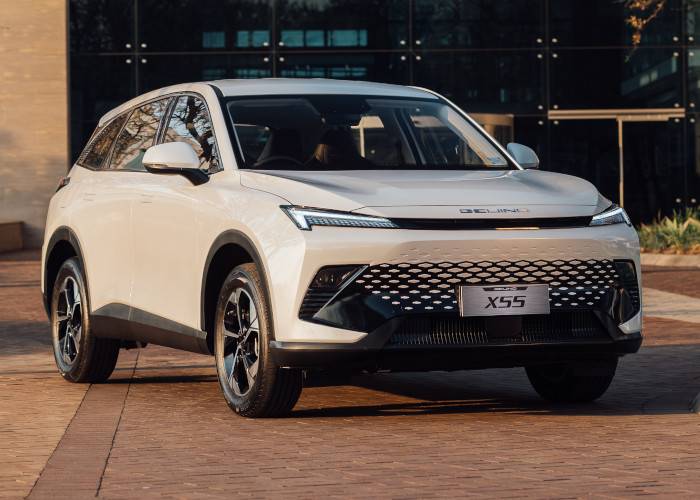 Smart Technology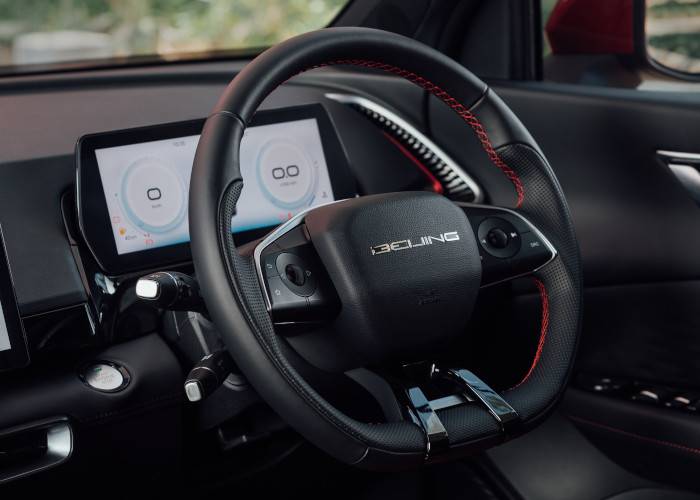 The BEIJING X55 delivers a showcase of carefully considered and intelligent technological features for a truly user-friendly driving experience. The interior styling emphasises the sense of futuristic technology and the centre console adopts an asymmetrical design with a series of cleverly designed instrument panels allowing you to select and adjust settings effortlessly. This innovative car includes a speed sensing sound compensation system, a bezel-less manual anti-glare inner mirror, driver and passenger visor with cosmetic mirrors and so much more.
Exceptional Performance
Powered by the award-winning Magic Core 1.5T engine, it offers the advantages of a smoother power output, lower fuel consumption, reduced noise, and exceptional high-speed power. It is the industry's first mass-produced engine equipped with VGT supercharger technology matched with a 7-speed dual-clutch transmission. All in all, the BEIJING X55 offers an exciting, powerful, fuel efficient drive that is whisper quiet and undeniably luxurious.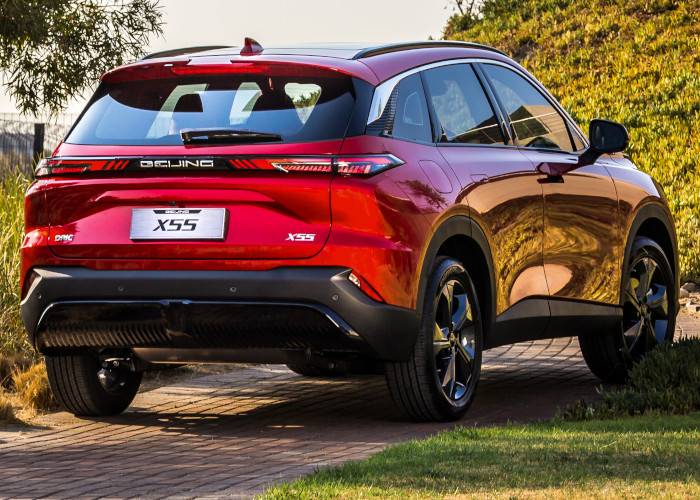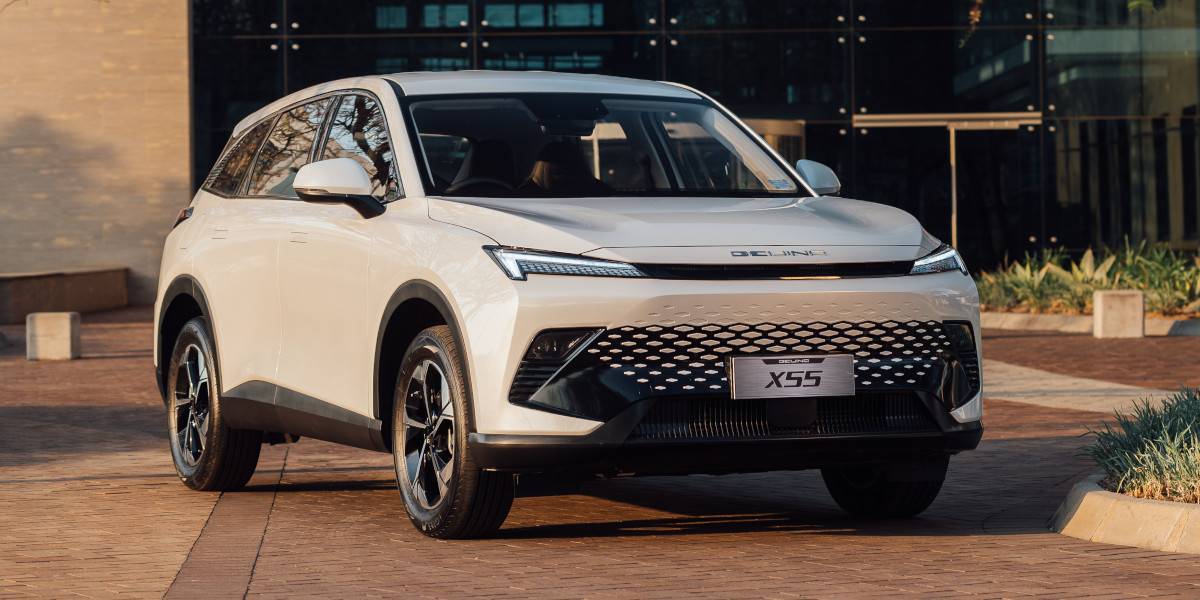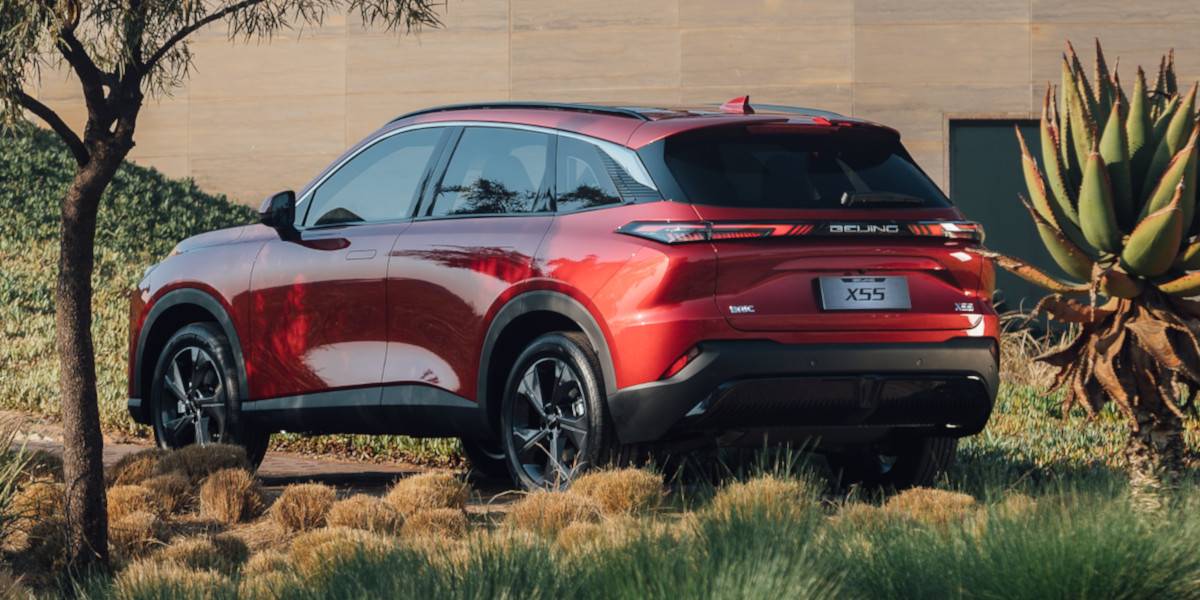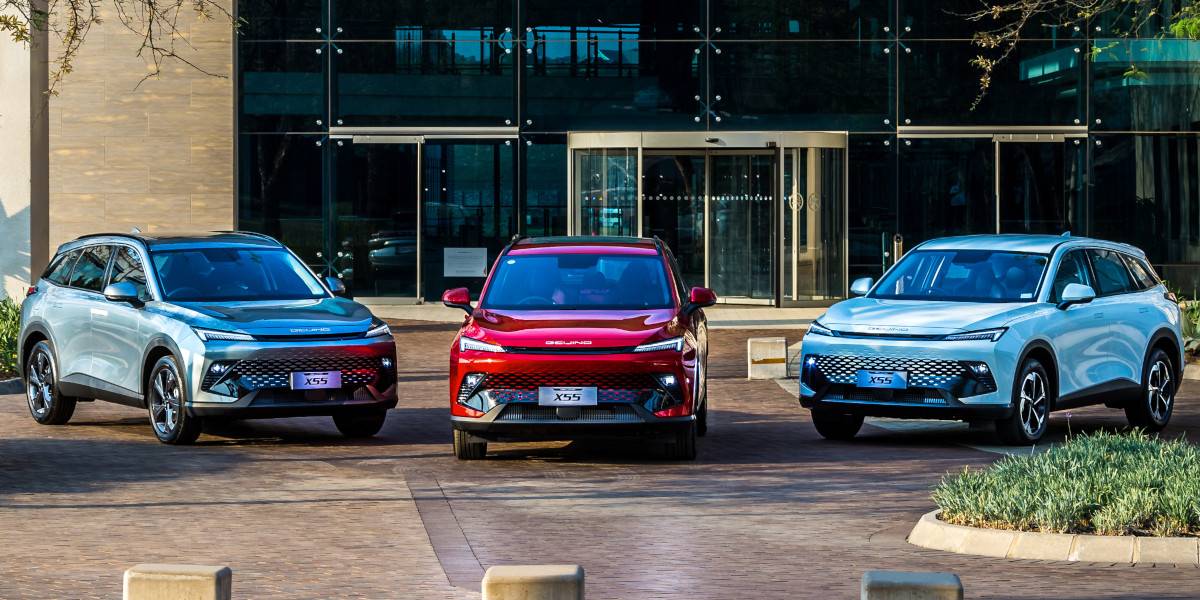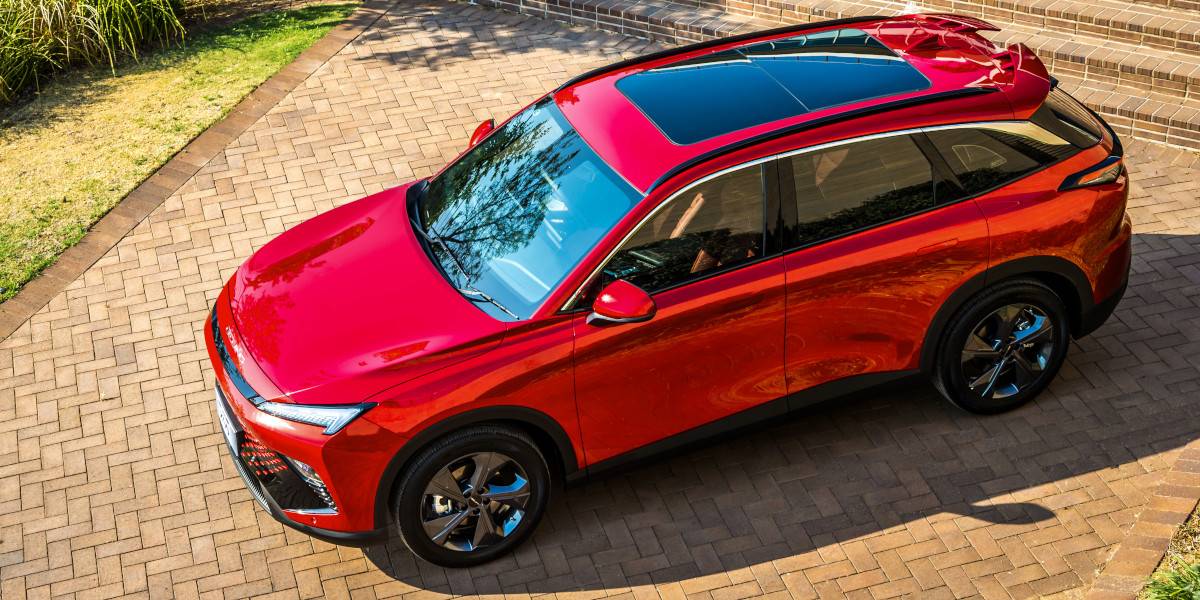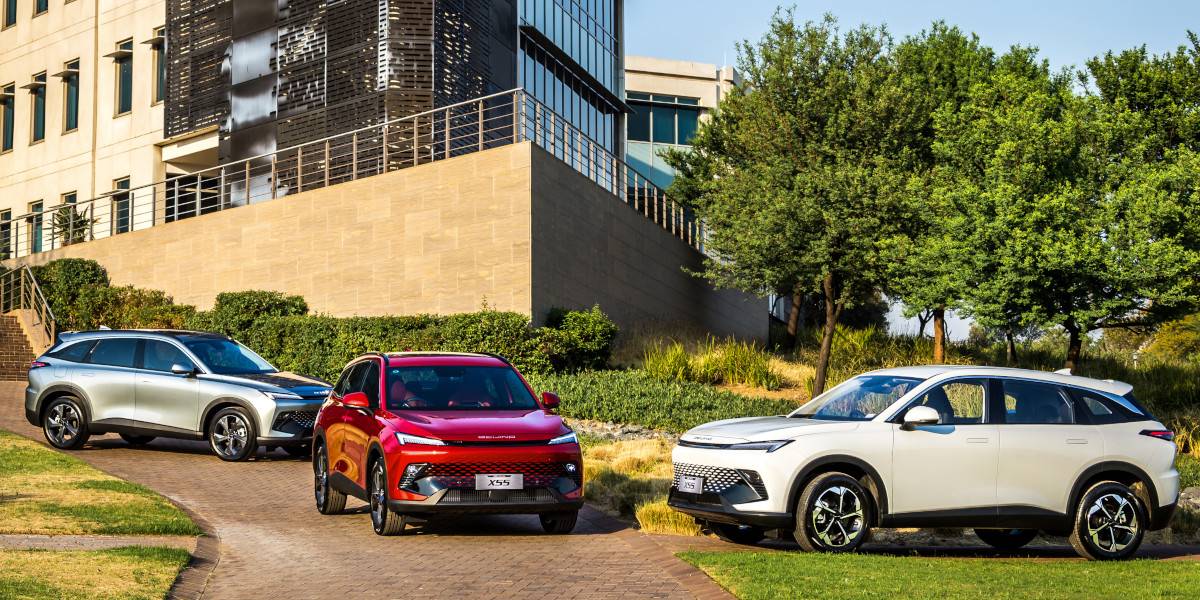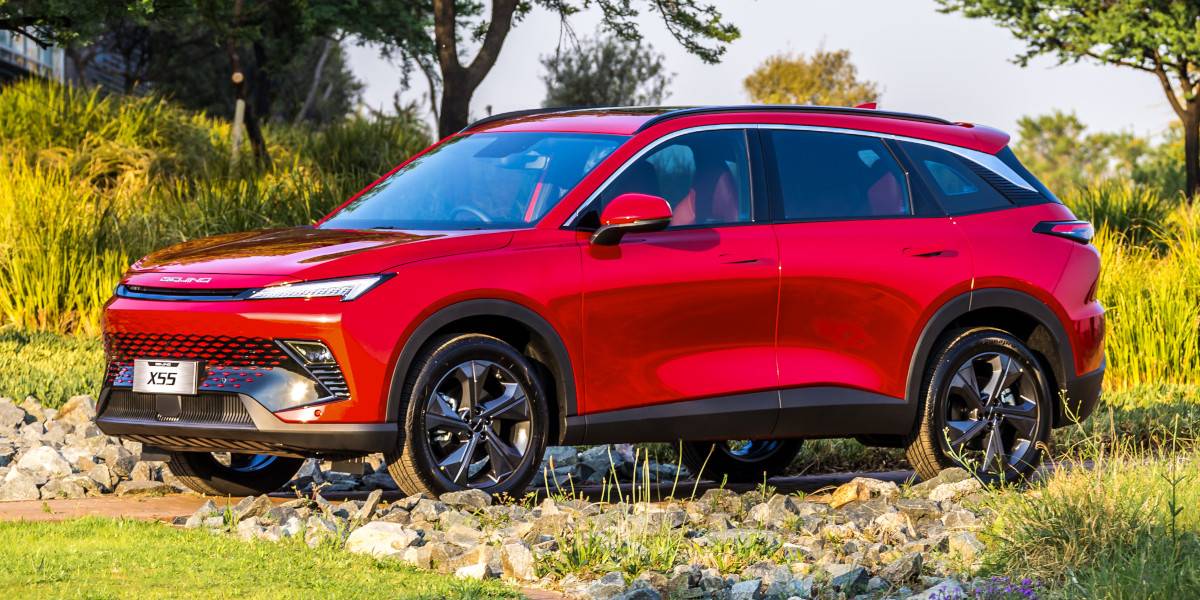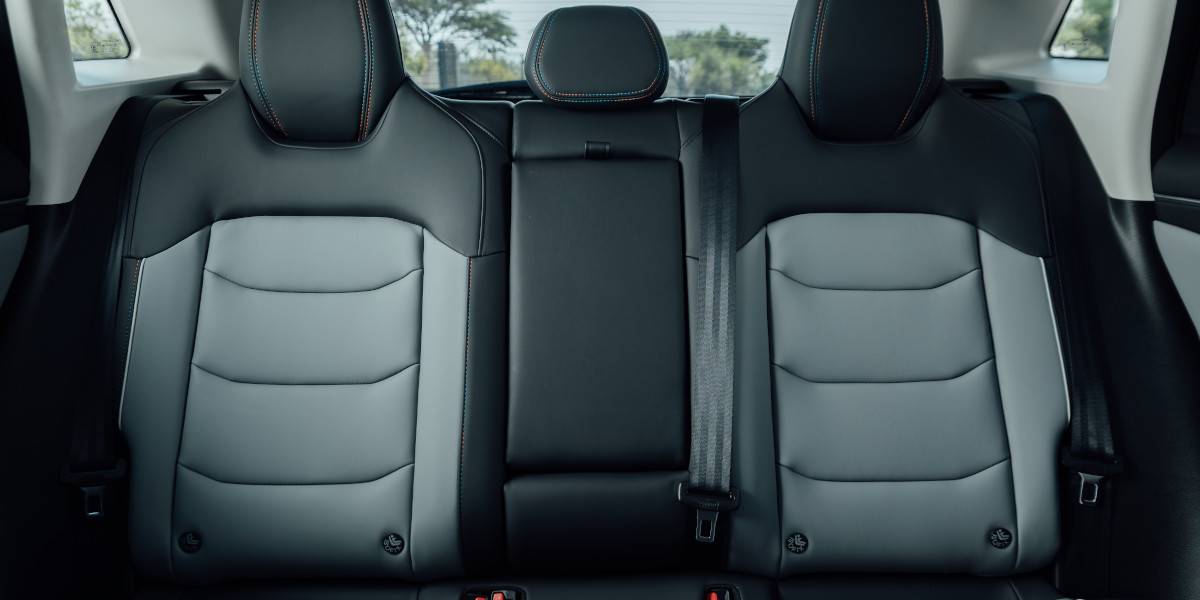 1.5T DYNAMIC AT

Service / Maintenance / Warranty

Service interval

15 000 km

Warranty and Service Plan

5 YEAR/150000KM WARRANTY, 2 YEAR/50000KM DRIVETRAIN WARRANTY, 5 YEAR/60000KM SERVICE PLAN

Active and Passive Safety

Electronic Brakeforce Distribution (EBD)

YES

Auto Windscreen Wipers

YES

ISOfix (secure child seat)

YES

Engine

TRANSVERSE INLINE 4

Valves

DOHC, 4 VALVES PER CYLINDER

Average fuel consumption

7.7 l/Km

Driving and Control Environment

Steering adjustment (up down)

YES

Steering adjustment (in out)

YES

Multi function steering wheel

AUDIO, CRUISE, PHONE

Spare tire size

SPACESAVER

Electric window detail

FRONT + REAR

Electric window 1-touch

DRIVER

Colour coded bumpers

PAINTED

Colour coded mirrors

BODY
1.5T ELITE AT

Service / Maintenance / Warranty

Service interval

15 000 km

Warranty and Service Plan

5 YEAR/150000KM WARRANTY, 2 YEAR/50000KM DRIVETRAIN WARRANTY, 5 YEAR/60000KM SERVICE PLAN

Active and Passive Safety

Electronic Brakeforce Distribution (EBD)

YES

Auto Windscreen Wipers

YES

ISOfix (secure child seat)

YES

Engine

TRANSVERSE INLINE 4

Valves

DOHC, 4 VALVES PER CYLINDER

Average fuel consumption

7.7 l/Km

Driving and Control Environment

Steering adjustment (up down)

YES

Steering adjustment (in out)

YES

Multi function steering wheel

AUDIO, CRUISE, PHONE

Spare tire size

SPACESAVER

Electric window detail

FRONT + REAR

Electric window 1-touch

DRIVER

Colour coded bumpers

PAINTED

Colour coded mirrors

BODY
1.5T PREMIUM AT

Service / Maintenance / Warranty

Service interval

15 000 km

Warranty and Service Plan

5 YEAR/150000KM WARRANTY, 2 YEAR/50000KM DRIVETRAIN WARRANTY, 5 YEAR/60000KM SERVICE PLAN

Active and Passive Safety

Electronic Brakeforce Distribution (EBD)

YES

Auto Windscreen Wipers

YES

ISOfix (secure child seat)

YES

Engine

TRANSVERSE INLINE 4

Valves

DOHC, 4 VALVES PER CYLINDER

Average fuel consumption

7.7 l/Km

Driving and Control Environment

Steering adjustment (up down)

YES

Steering adjustment (in out)

YES

Multi function steering wheel

AUDIO, CRUISE, PHONE

Spare tire size

SPACESAVER

Electric window detail

FRONT + REAR

Electric window 1-touch

DRIVER

Colour coded bumpers

PAINTED

Colour coded mirrors

BODY
Available Colour Options