FORD EVEREST MODELS
Next-Gen Everest
You wanted an SUV with uncompromising capability, safety and comfort. A complete SUV: tough on the outside, sanctuary on the inside, and ready for everything ahead of you and your family. You demanded it, we built it: introducing the Next-Generation Ford Everest. More where it counts. Increased width firmly plants Everest at its corners. The updated chassis and refined suspension are tougher and more capable, and the bold, rugged exterior reflects that.
120 000/48
Warranty km/months
Electric windows
FRONT + REAR
7.5 - 8.5 l/100km
Average Fuel Consumption
ATS
Auto Traction Control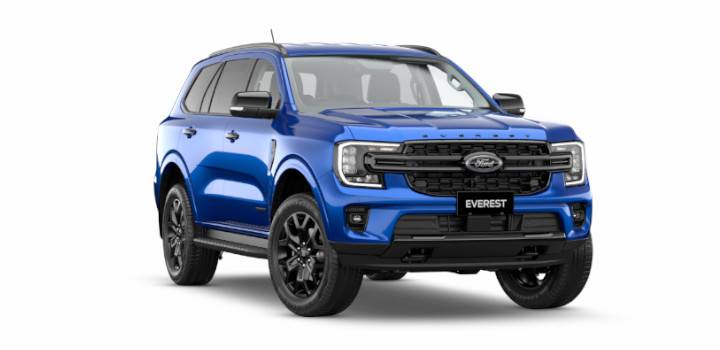 C-Clamp Headlamps
Instantly recognizable, Ford's signature design DNA is reflected in the C-Clamp Headlamps that flank Everest's commanding grille. This is what capability looks like.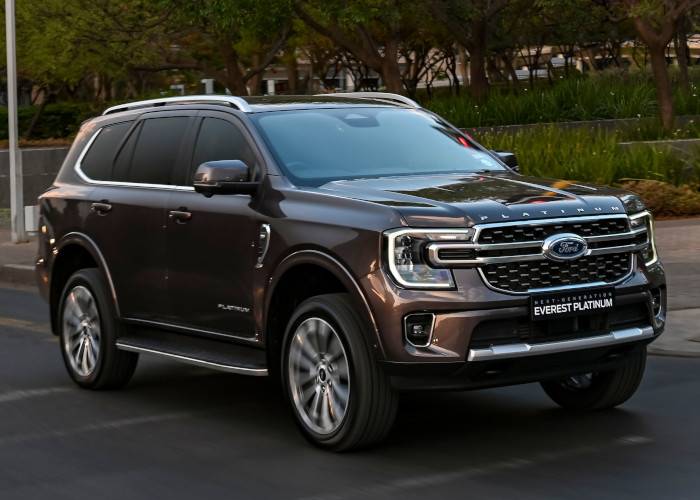 Elevating Every Corner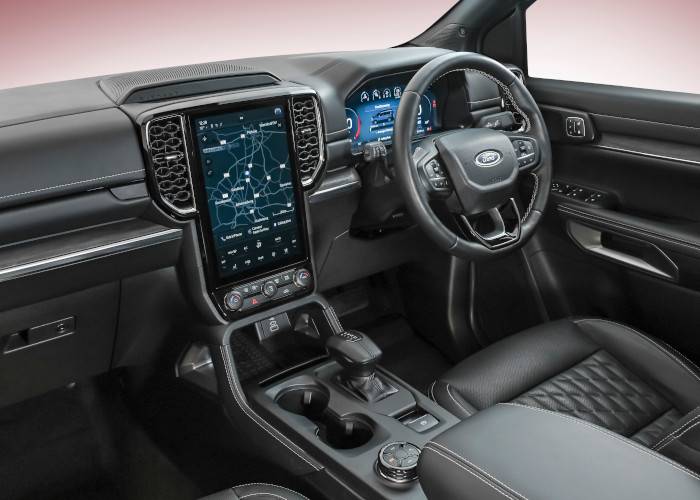 You spend so much time here, it deserves to be exceptional. Sophisticated, spacious and beautifully crafted with new soft touch finishes, Everest's interior is designed and engineered to be a sanctuary. This is the new benchmark for SUVs in the category.
LED Taillights
LED tail lamps set in a full-width design emphasise Everest's increased track. The extra 50mm plants the vehicle on its wheels creating a strong and muscular stance.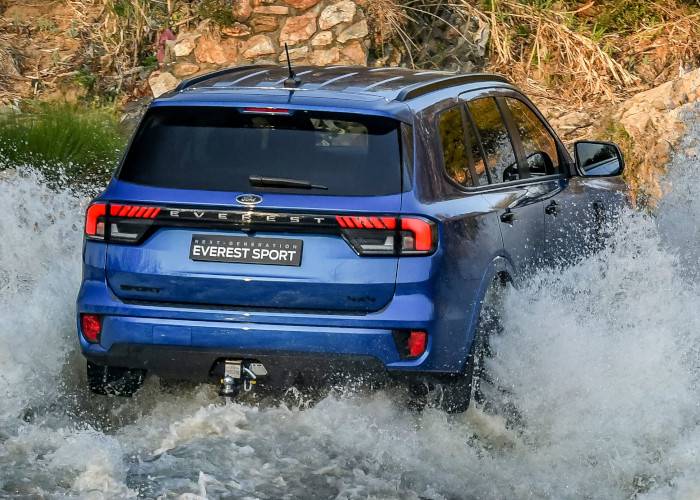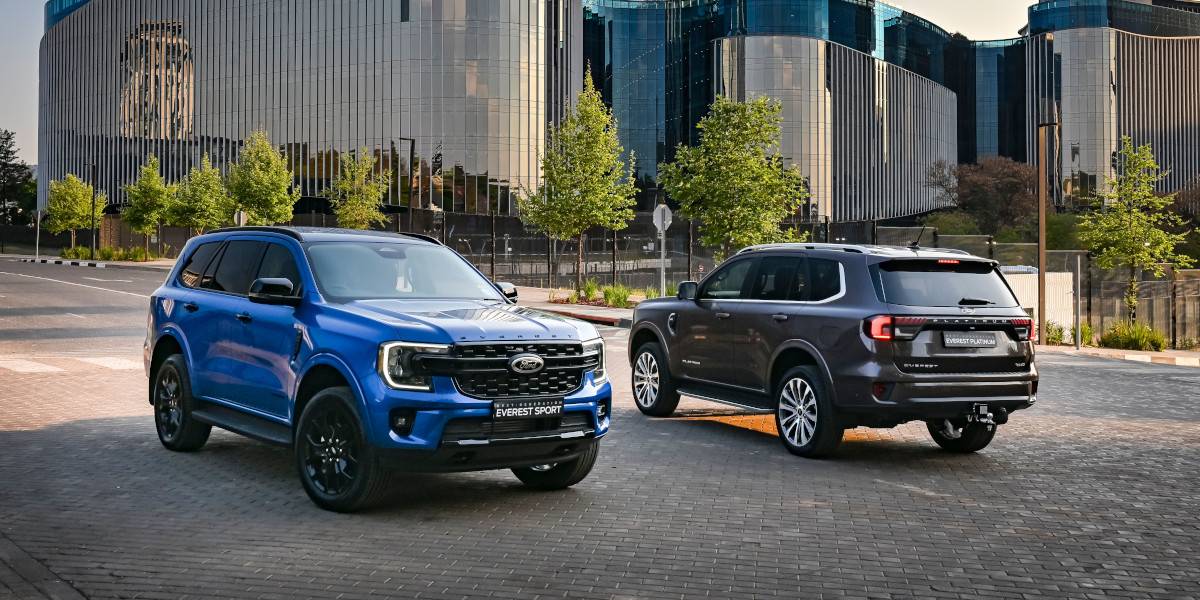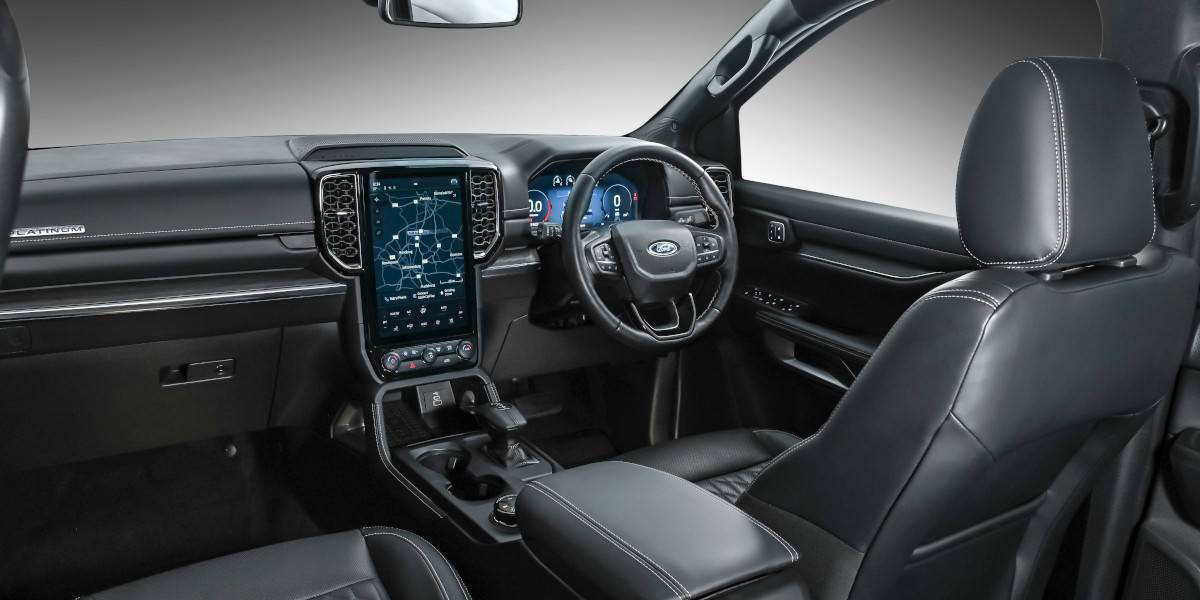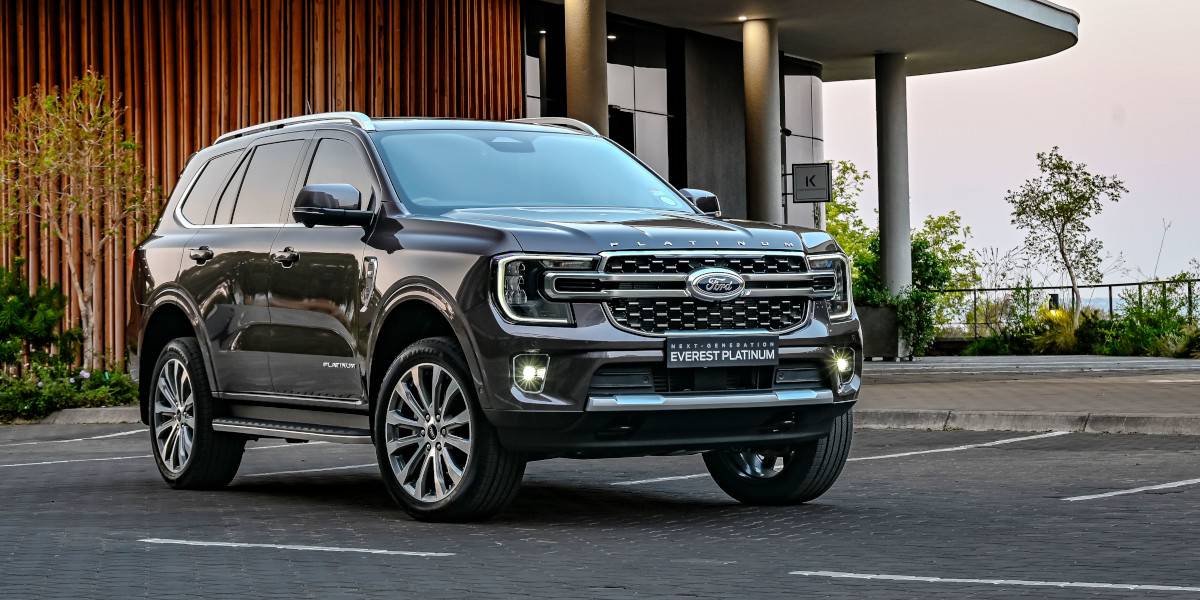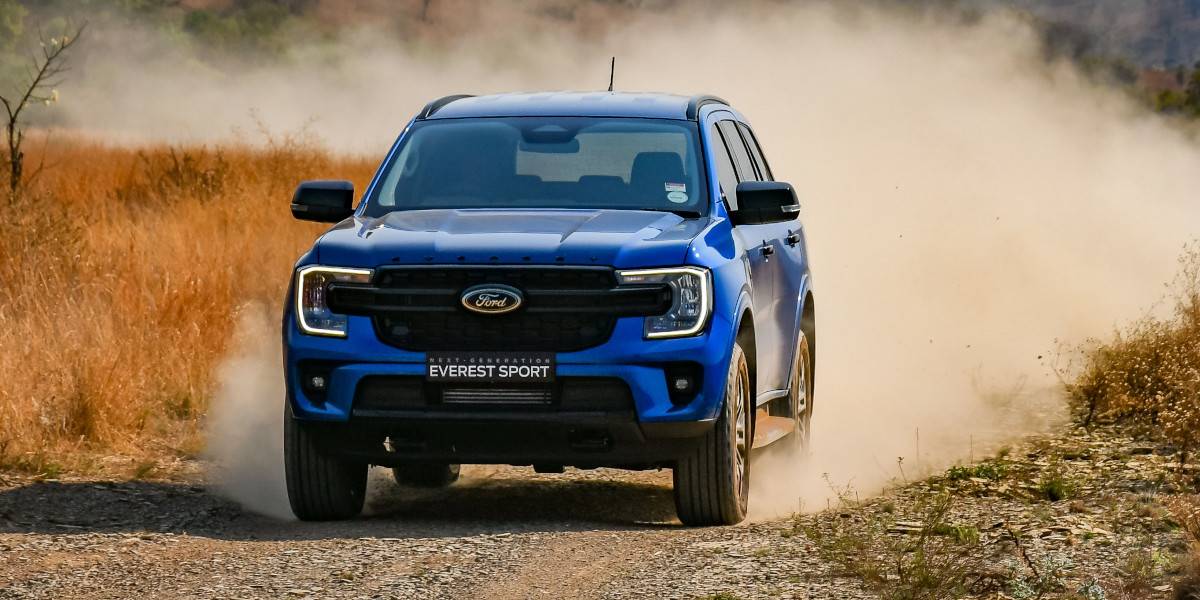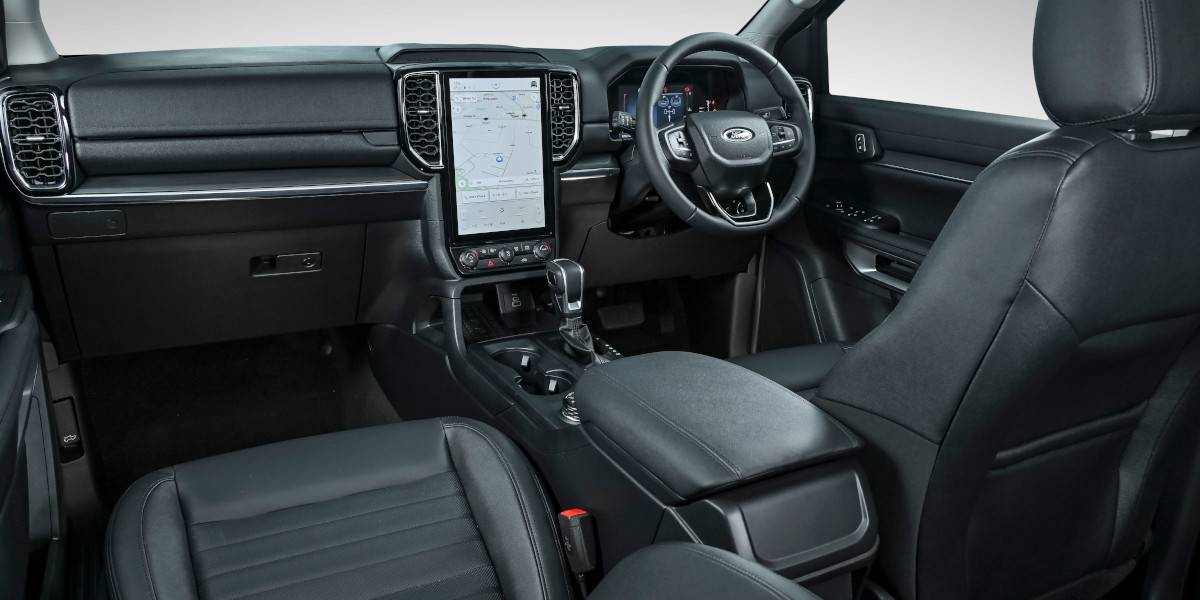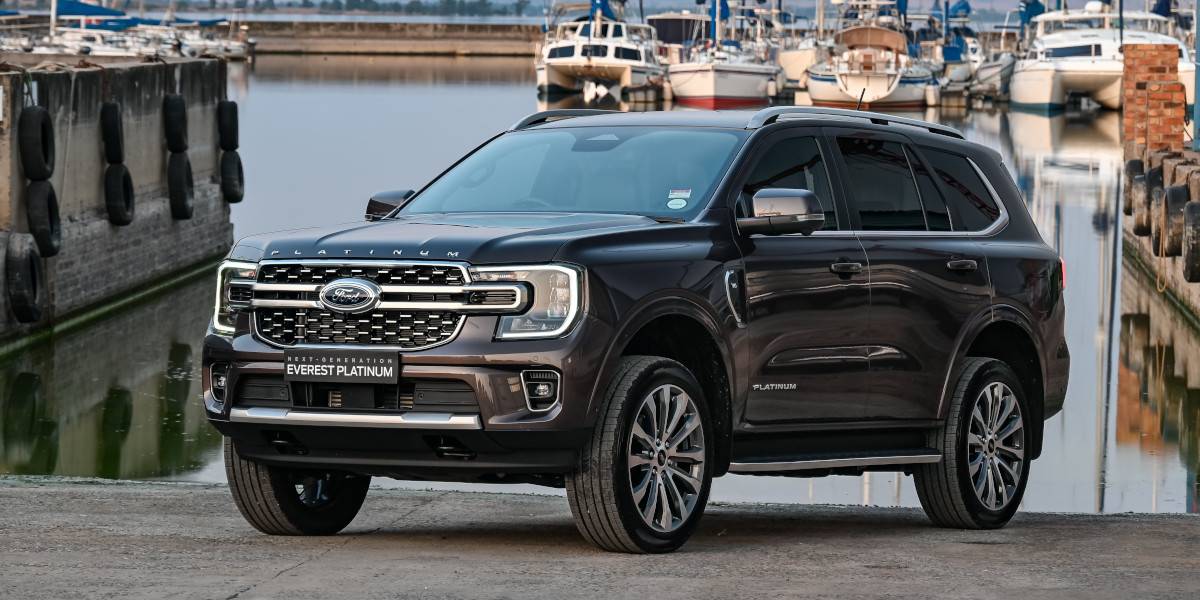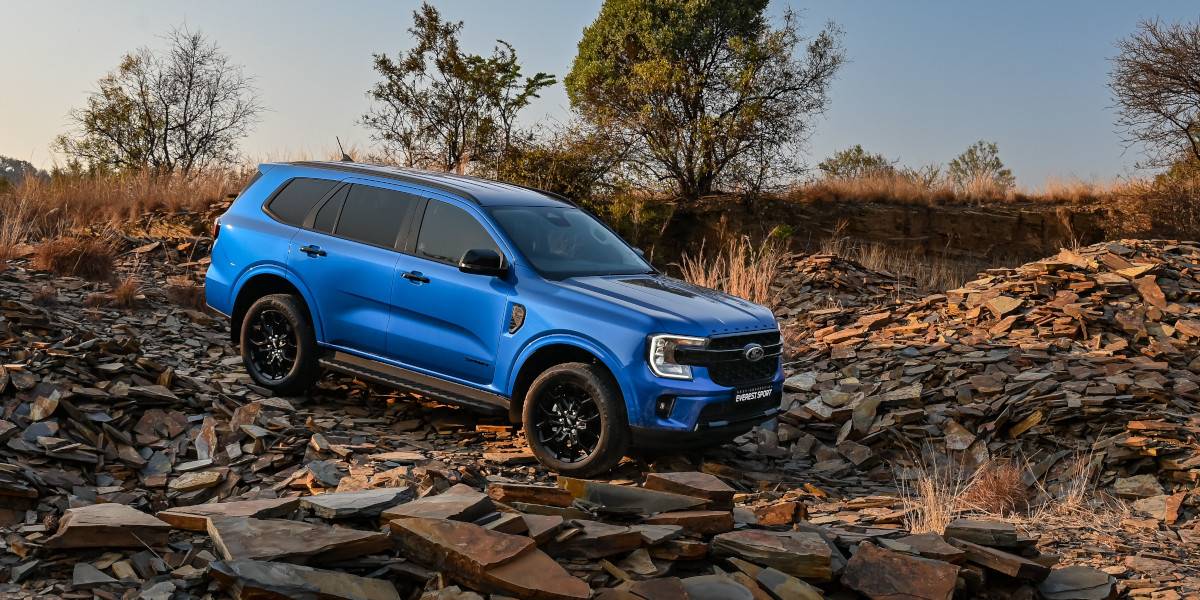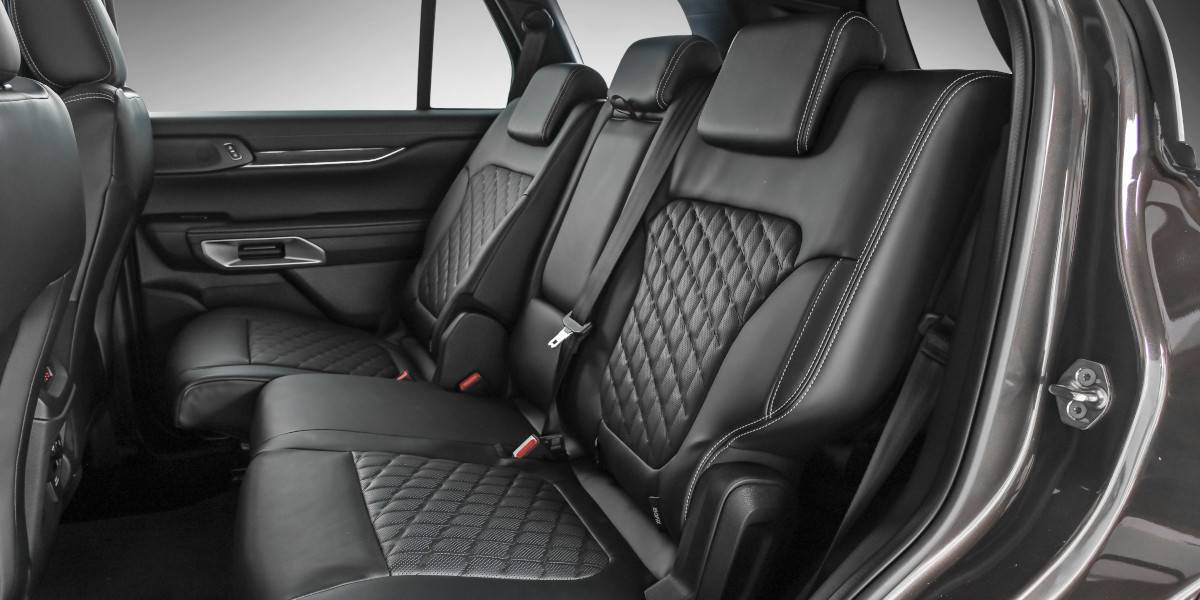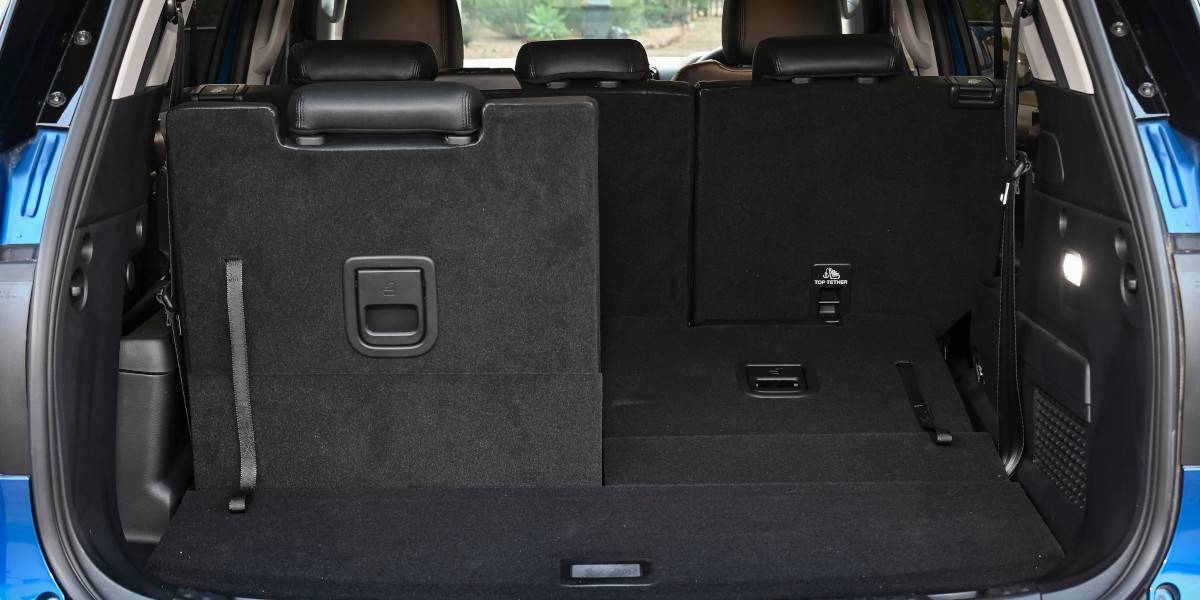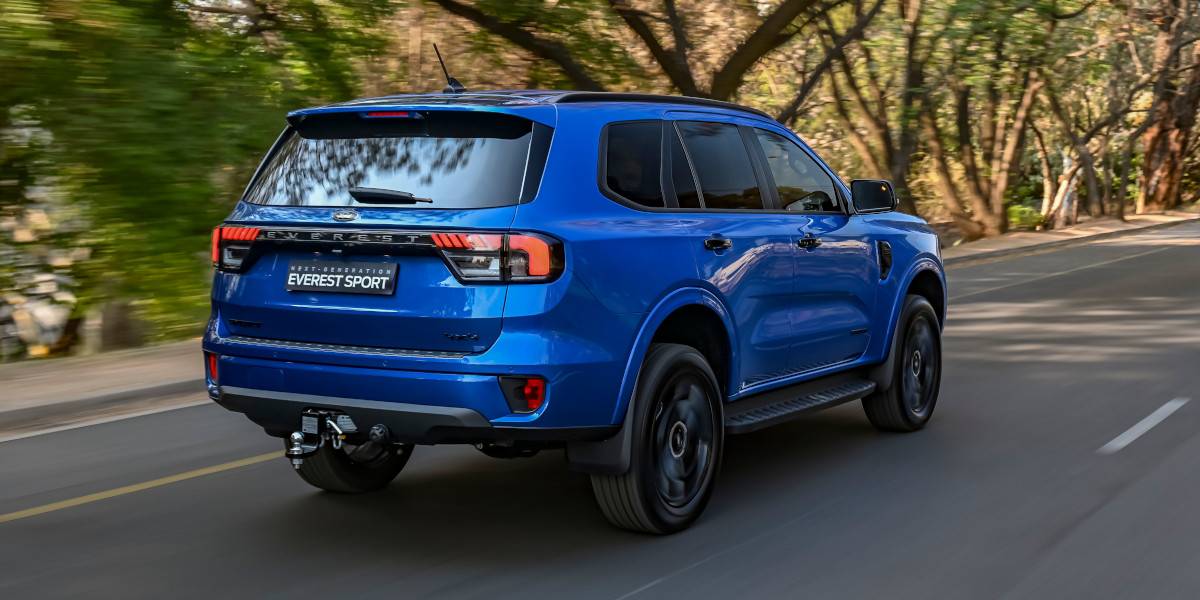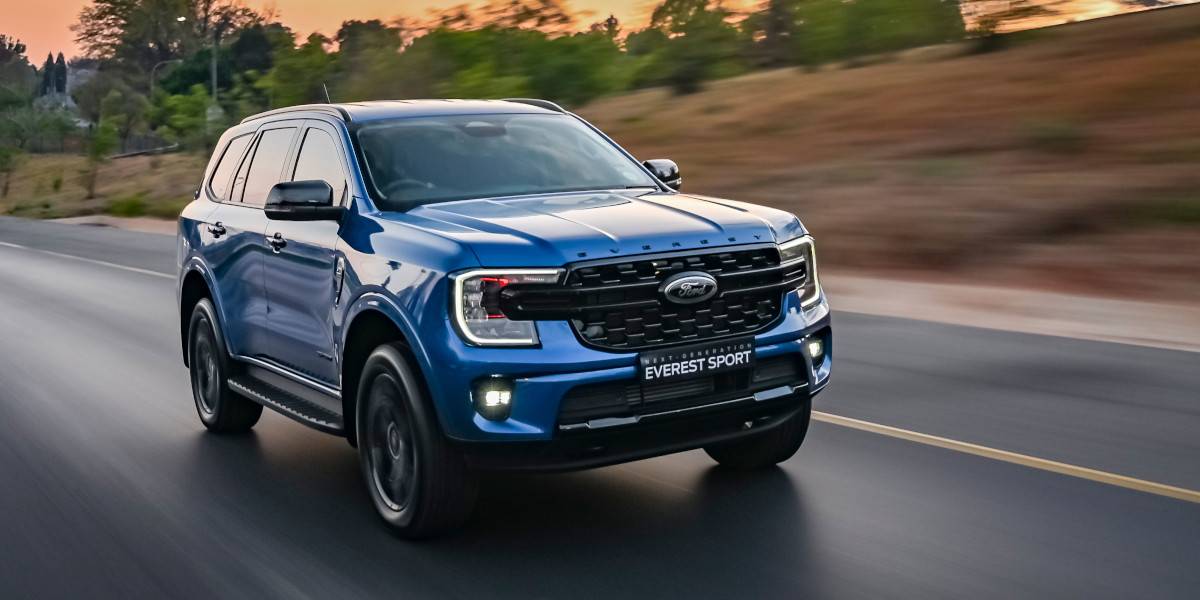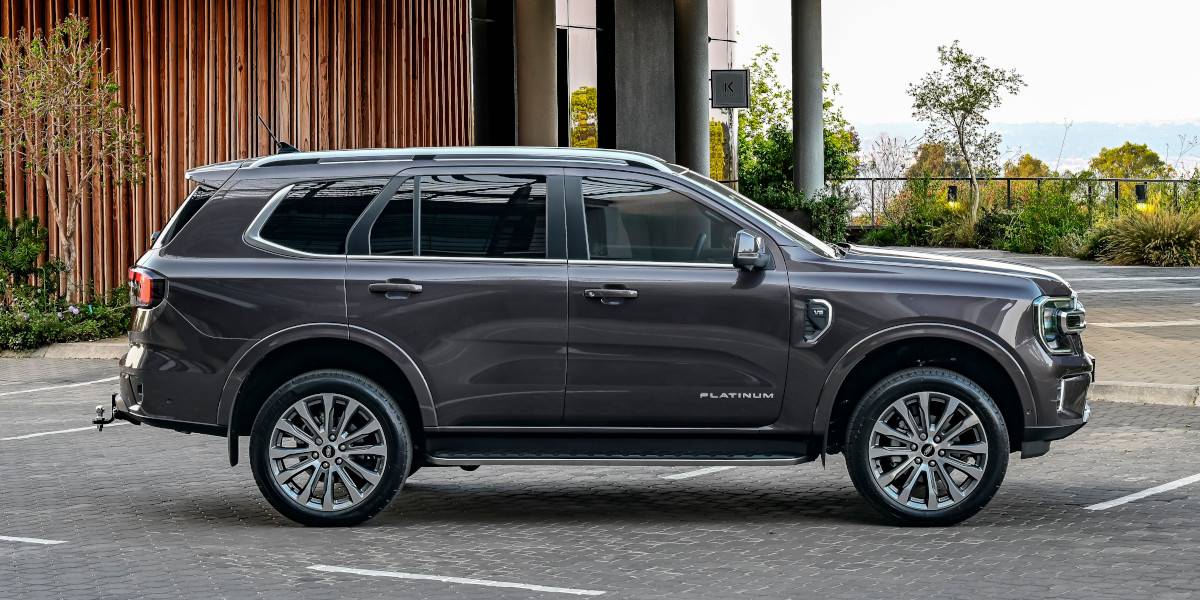 2.0 XLT BiT 4X2 AT

Service / Maintenance / Warranty

Service interval

15 000 km

Warranty and Service Plan

4 YEAR/120000KM WARRANTY, 5 YEAR/UNLIMITED KM ANTI-CORROSION WARRANTY, 4 YEAR/UNLIMITED KM ROADSIDE ASSISTANCE

Active and Passive Safety

Electronic Brakeforce Distribution (EBD)

YES

Auto Windscreen Wipers

YES

ISOfix (secure child seat)

YES

Engine

TRANSVERSE INLINE 4

Valves

DOHC, 4 VALVES PER CYLINDER

Average fuel consumption

7.5 l/Km

Driving and Control Environment

Steering adjustment (up down)

YES

Steering adjustment (in out)

YES

Multi function steering wheel

AUDIO, CRUISE, PHONE

Electric window detail

FRONT + REAR

Electric window 1-touch

DRIVER, PASSENGER

Colour coded bumpers

PAINTED

Colour coded mirrors

BODY
2.0 XLT BiT 4X4 AT

Service / Maintenance / Warranty

Service interval

15 000 km

Warranty and Service Plan

4 YEAR/120000KM WARRANTY, 5 YEAR/UNLIMITED KM ANTI-CORROSION WARRANTY, 4 YEAR/UNLIMITED KM ROADSIDE ASSISTANCE

Active and Passive Safety

Electronic Brakeforce Distribution (EBD)

YES

Auto Windscreen Wipers

YES

ISOfix (secure child seat)

YES

Engine

TRANSVERSE INLINE 4

Valves

DOHC, 4 VALVES PER CYLINDER

Average fuel consumption

7.5 l/Km

Driving and Control Environment

Steering adjustment (up down)

YES

Steering adjustment (in out)

YES

Multi function steering wheel

AUDIO, CRUISE, PHONE

Electric window detail

FRONT + REAR

Electric window 1-touch

DRIVER, PASSENGER

Colour coded bumpers

PAINTED

Colour coded mirrors

BODY
2.0 BiT SPORT 4X2 AT

Service / Maintenance / Warranty

Service interval

15 000 km

Warranty and Service Plan

4 YEAR/120000KM WARRANTY, 5 YEAR/UNLIMITED KM ANTI-CORROSION WARRANTY, 4 YEAR/UNLIMITED KM ROADSIDE ASSISTANCE

Active and Passive Safety

Electronic Brakeforce Distribution (EBD)

YES

Auto Windscreen Wipers

YES

ISOfix (secure child seat)

YES

Engine

TRANSVERSE INLINE 4

Valves

DOHC, 4 VALVES PER CYLINDER

Average fuel consumption

7.5 l/Km

Driving and Control Environment

Steering adjustment (up down)

YES

Steering adjustment (in out)

YES

Multi function steering wheel

AUDIO, CRUISE, PHONE

Electric window detail

FRONT + REAR

Electric window 1-touch

DRIVER, PASSENGER

Colour coded bumpers

PAINTED

Colour coded mirrors

BODY
2.0 BiT SPORT 4X4 AT

Service / Maintenance / Warranty

Service interval

15 000 km

Warranty and Service Plan

4 YEAR/120000KM WARRANTY, OPTIONAL SERVICE PLAN, 5 YEAR ANTI-CORROSION WARRANTY, 4 YEAR ROADSIDE ASSISTANCE

Active and Passive Safety

Auto Windscreen Wipers

YES

ISOfix (secure child seat)

YES

Engine

LONGITUDINAL INLINE 4

Valves

DOHC, 4 VALVES PER CYLINDER

Average fuel consumption

7.5 l/Km

Driving and Control Environment

Steering adjustment (up down)

YES

Steering adjustment (in out)

YES

Multi function steering wheel

AUDIO, CRUISE

Electric window detail

FRONT + REAR

Electric window 1-touch

DRIVER, PASSENGER

Colour coded bumpers

PAINTED

Colour coded mirrors

BODY
3.0 V6 WILDTRAK 4WD AT

Service / Maintenance / Warranty

Service interval

15 000 km

Warranty and Service Plan

4 YEAR/120000KM WARRANTY, 5 YEAR/UNLIMITED KM ANTI-CORROSION WARRANTY, 4 YEAR/UNLIMITED KM ROADSIDE ASSISTANCE

Active and Passive Safety

Electronic Brakeforce Distribution (EBD)

YES

Auto Windscreen Wipers

YES

ISOfix (secure child seat)

YES

Valves

DOHC, 4 VALVES PER CYLINDER

Average fuel consumption

8.5 l/Km

Driving and Control Environment

Steering adjustment (up down)

YES

Steering adjustment (in out)

YES

Multi function steering wheel

AUDIO, CRUISE, PHONE

Electric window detail

FRONT + REAR

Electric window 1-touch

ALL

Colour coded bumpers

PAINTED

Colour coded mirrors

BODY
3.0 PLATINUM AWD AT

Service / Maintenance / Warranty

Service interval

15 000 km

Warranty and Service Plan

4 YEAR/120000KM WARRANTY, OPTIONAL SERVICE PLAN, 5 YEAR ANTI-CORROSION WARRANTY, 4 YEAR ROADSIDE ASSISTANCE

Active and Passive Safety

Auto Windscreen Wipers

YES

ISOfix (secure child seat)

YES

Valves

DOHC, 4 VALVES PER CYLINDER

Average fuel consumption

8.5 l/Km

Driving and Control Environment

Steering adjustment (up down)

YES

Steering adjustment (in out)

YES

Multi function steering wheel

AUDIO, CRUISE

Electric window detail

FRONT + REAR

Electric window 1-touch

ALL

Colour coded bumpers

PAINTED

Colour coded mirrors

BODY
Available Colour Options