HONDA BR-V MODELS
DRIVER FOCUSED
The All-New Honda BR-V features a brand new bold and sporty design that strikes the perfect balance between the characteristics of a luxury 7-seater SUV with the space and utility offered by an MPV. This new rugged and elegant design features an updated chassis, suspension, and body rigidity for a more comfortable ride. With brand new dynamic features such as an aggressive and sporty new grille design, an LED Taillight Cluster, and newly designed LED Daytime Running Lights and headlamps.
EBD
Electronic Brakeforce Distribution
SATNAV
Automotive Navigation System
Electric windows
FRONT + REAR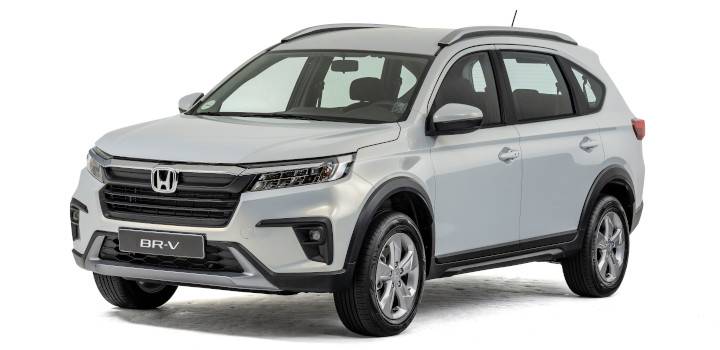 TOUGH YET GRACEFUL
The All-New BR-V design presents a dynamic body shape with strong contour lines that run along the body to accentuate the length of the new model. A design that is dominating, yet elegant. The front end has been redesigned to incorporate an aggressive, sporty new grille that seamlessly flows into the LED Daytime Running Lights and headlamps, giving the new model a confident appearance.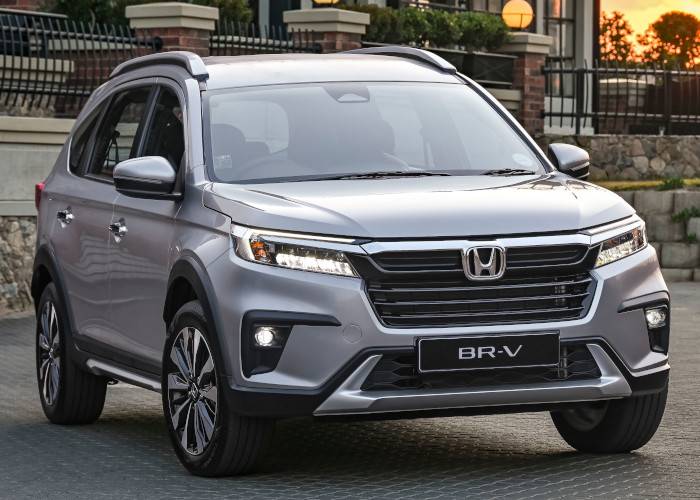 INFOTAINMENT TECHNOLOGY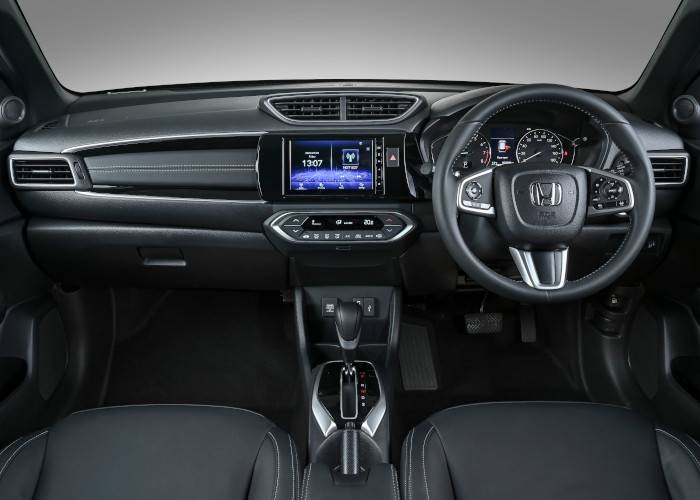 The BR-V features a brand new 7-inch touch screen system with integrated Apple CarPlay® and Android Auto™ connectivity. The new system is fitted as standard across the new BR-V range, with Comfort and Elegance models gaining an integrated reverse parking camera for added convenience. The interior of the All-New BR-V is designed with simplicity in mind. Enjoy an uncluttered dash with high-quality materials and finishes within the cabin
DRIVE SAFELY
The All-New BR-V incorporates a suite of premium active and passive safety technologies as standard. These are designed to make driving both pleasant and safe. In addition to Honda's proprietary Advanced Compatibility Engineering™ (ACE) body structure technology, the BR-V range now also features Vehicle Stability Assist (VSA), Hill Start Assist (HSA), Emergency Stop Signal (ESS), Anti-lock Braking System (ABS) and ISOFIX Child seat anchors.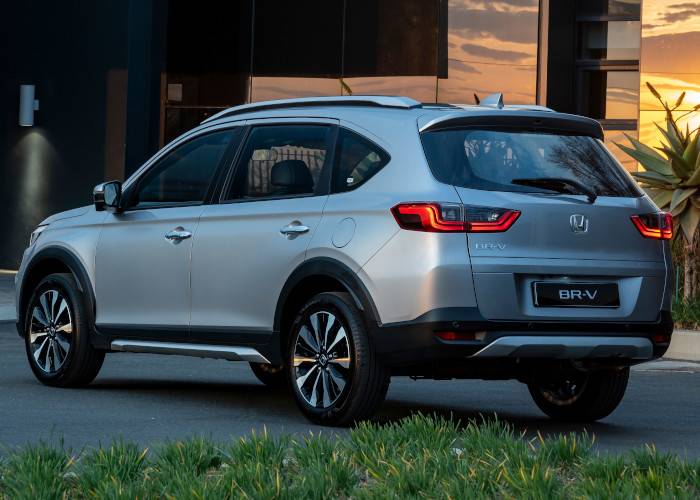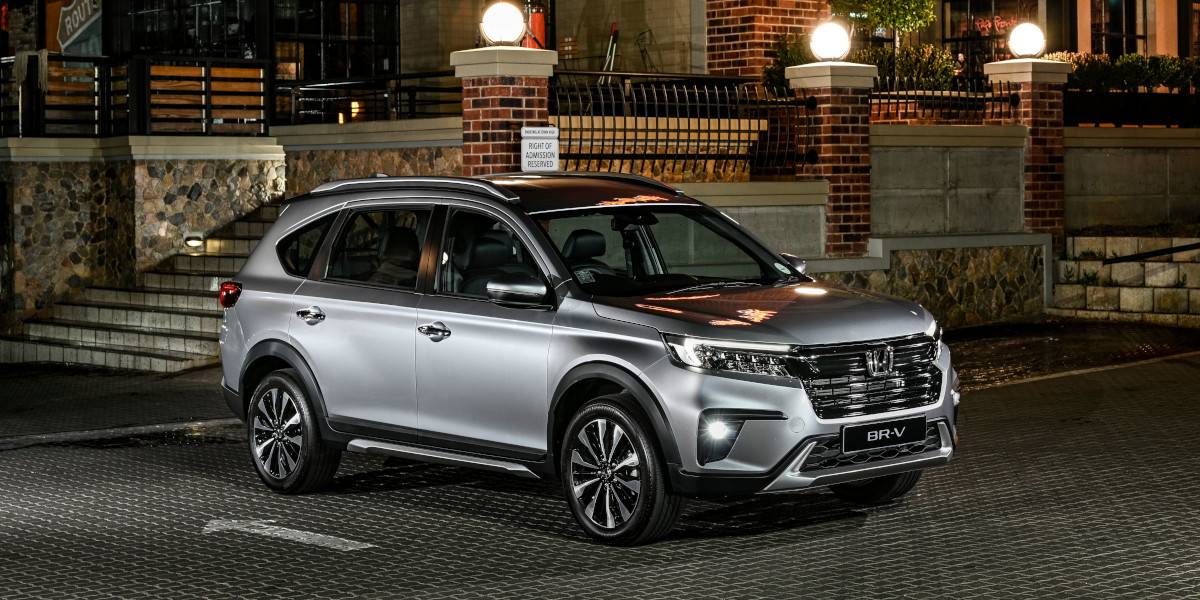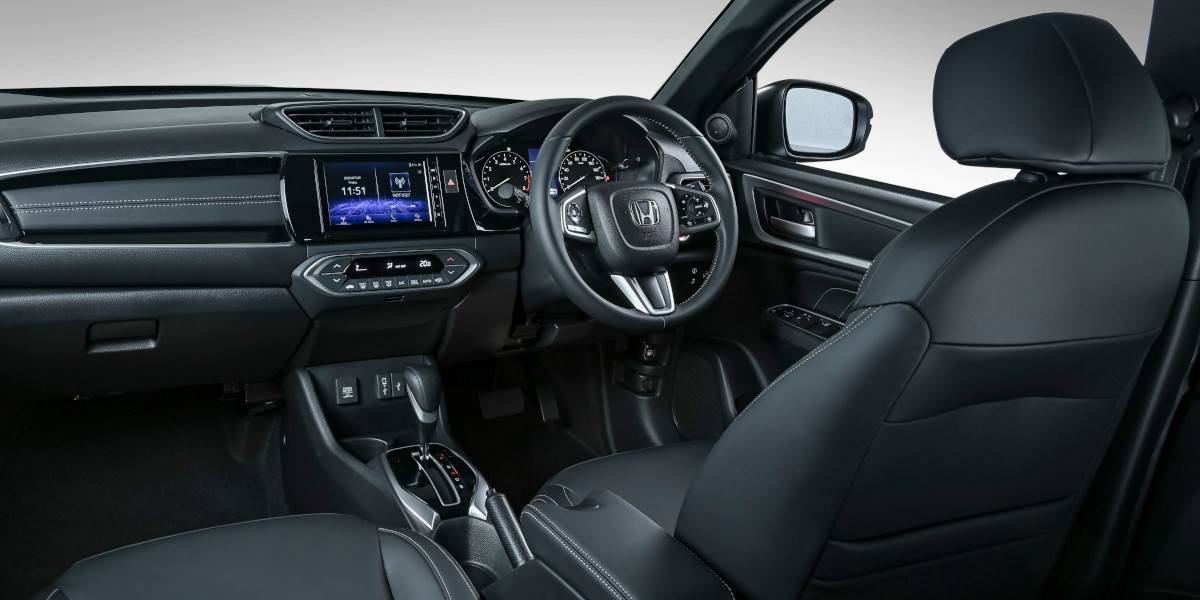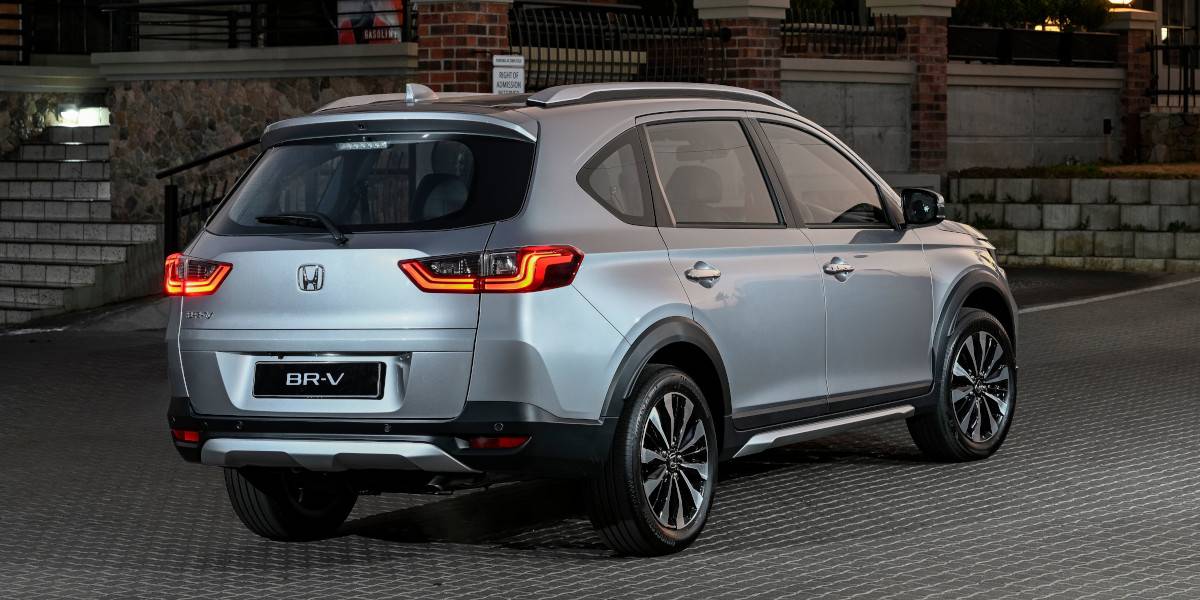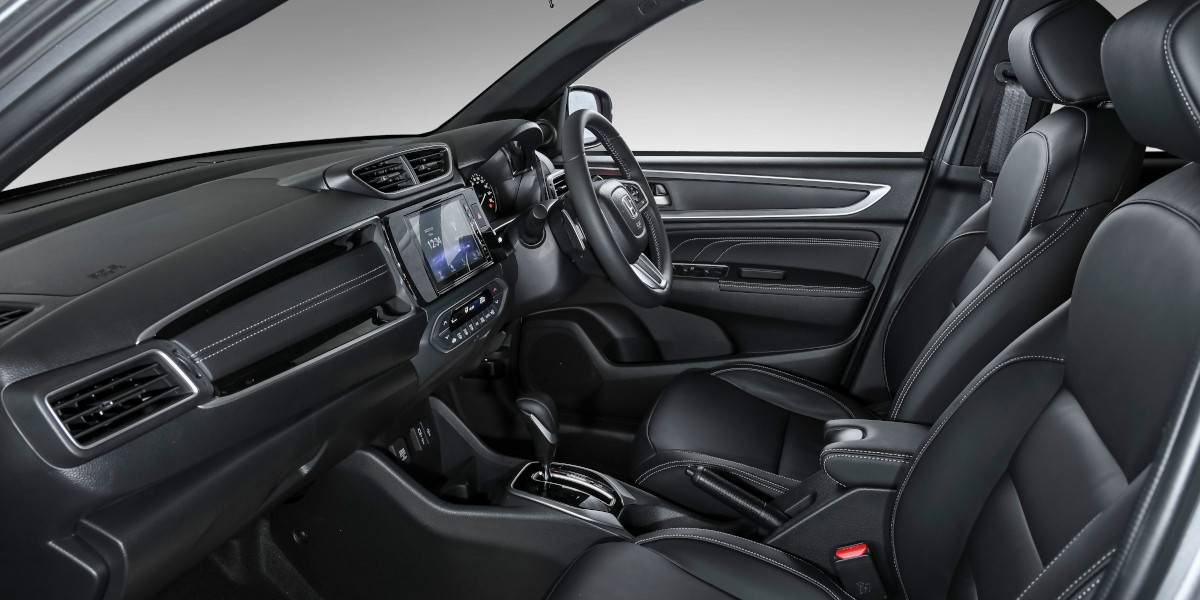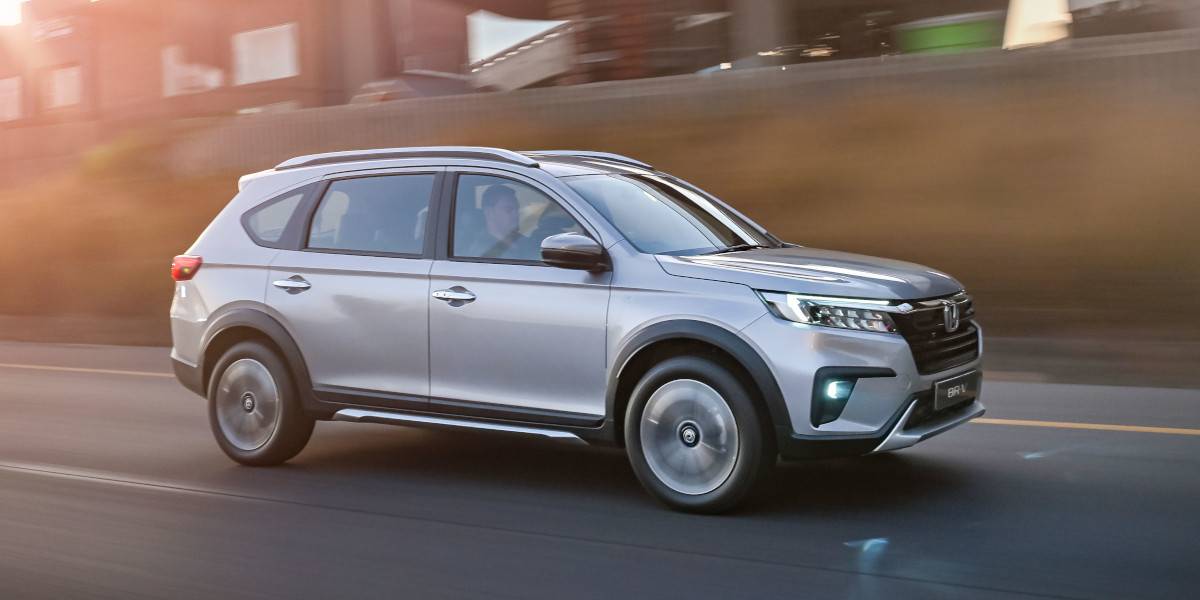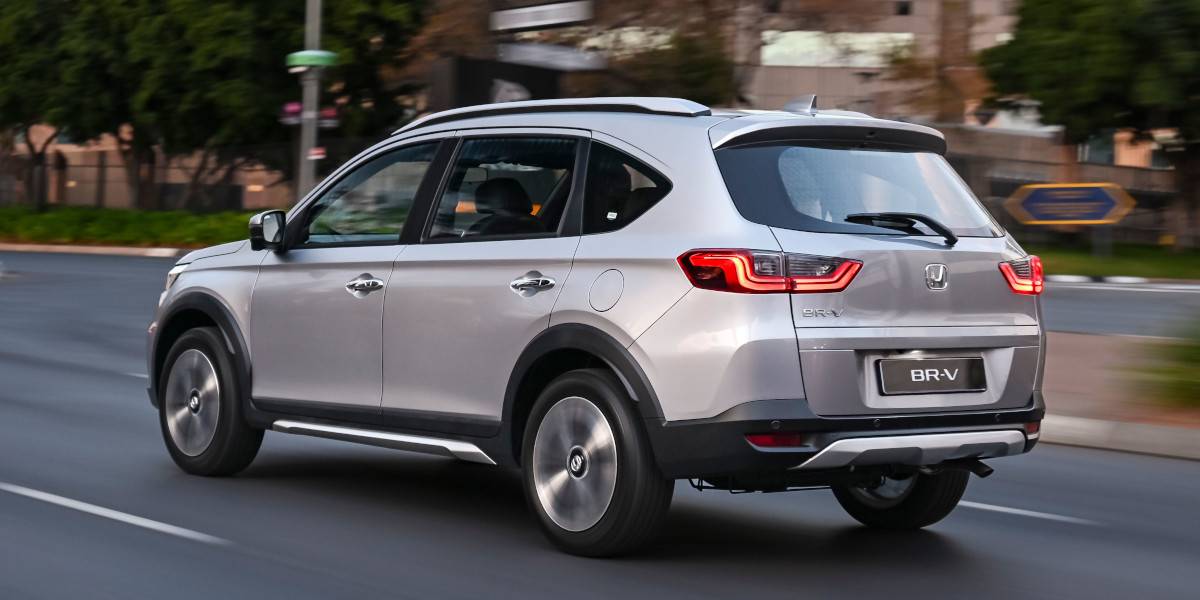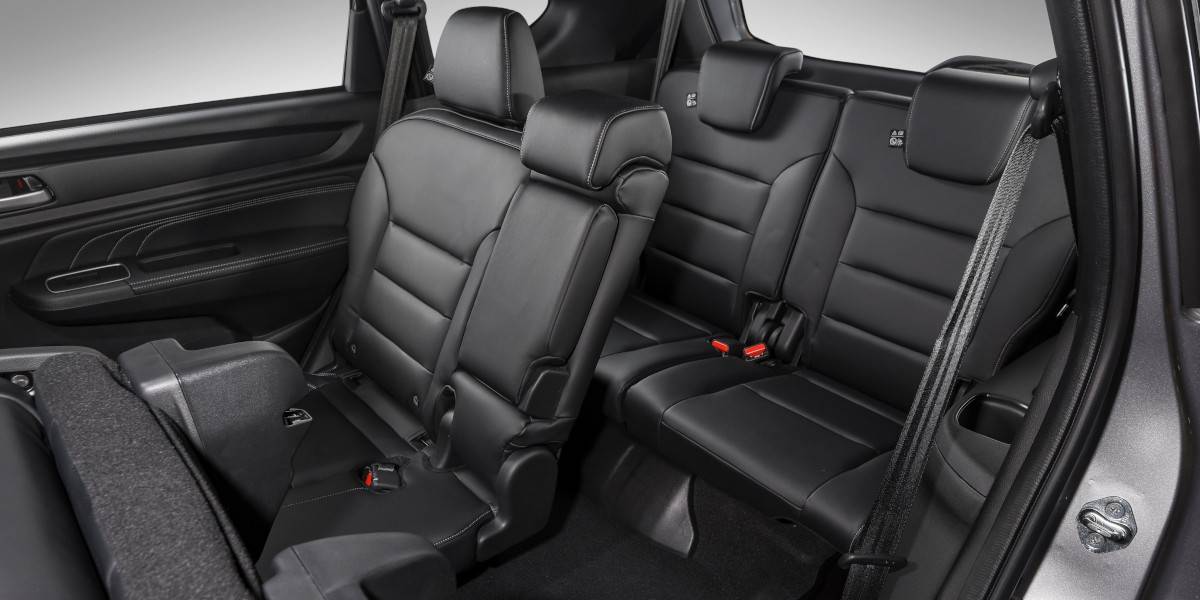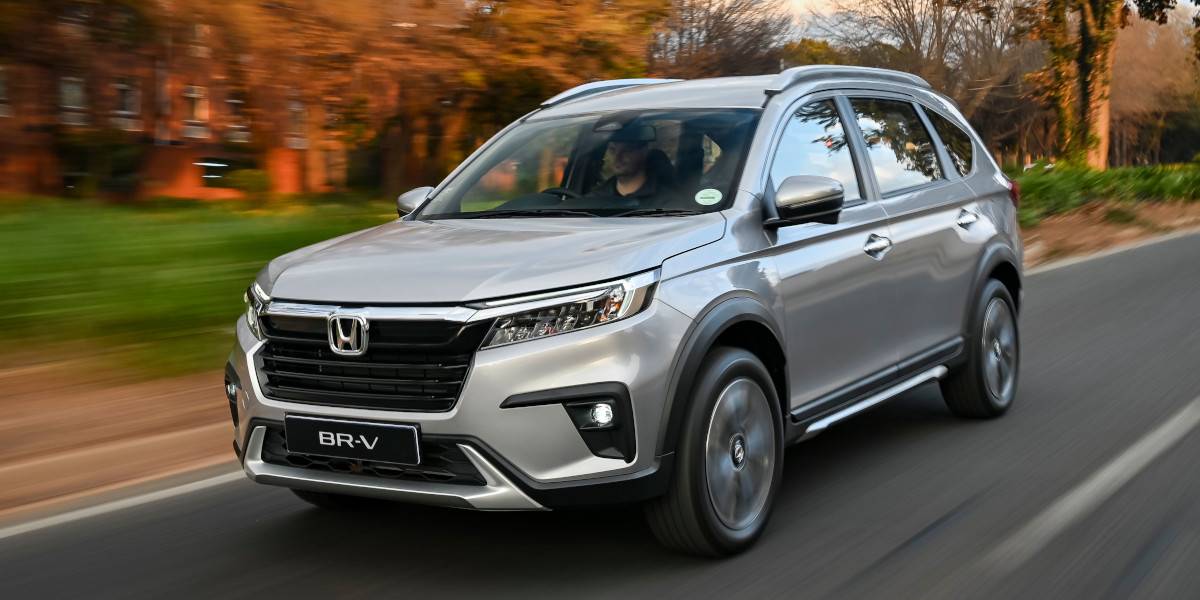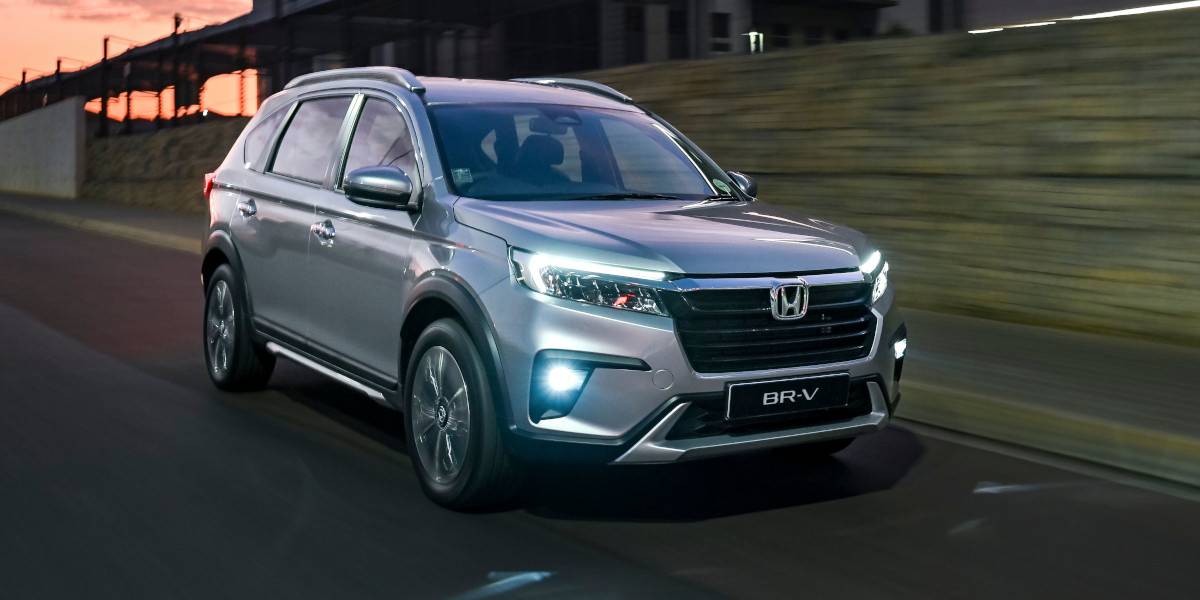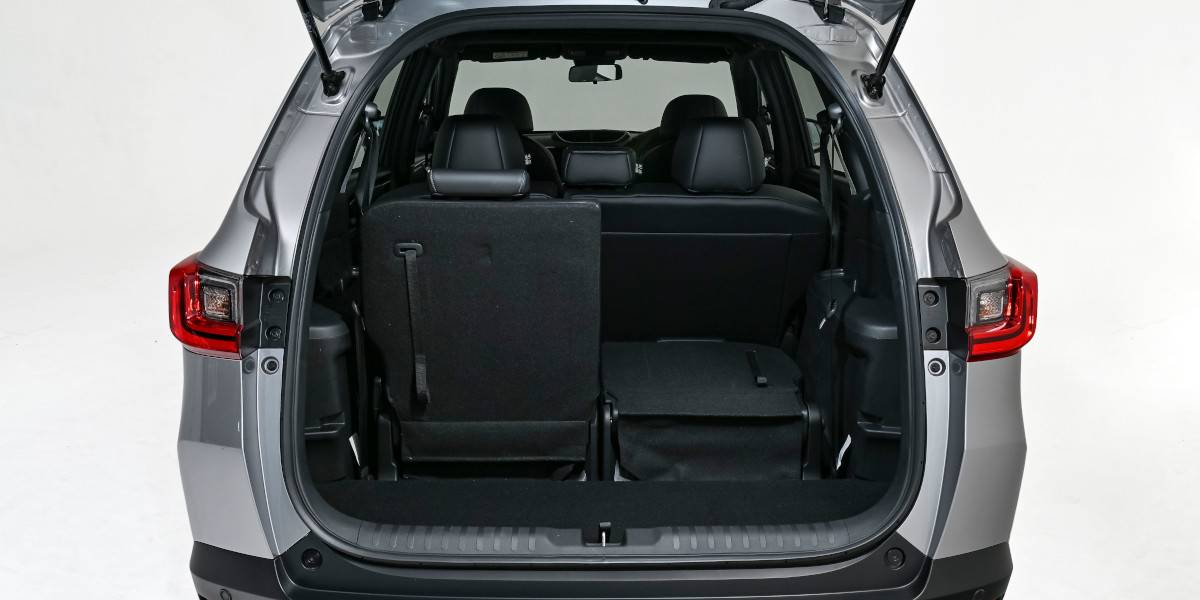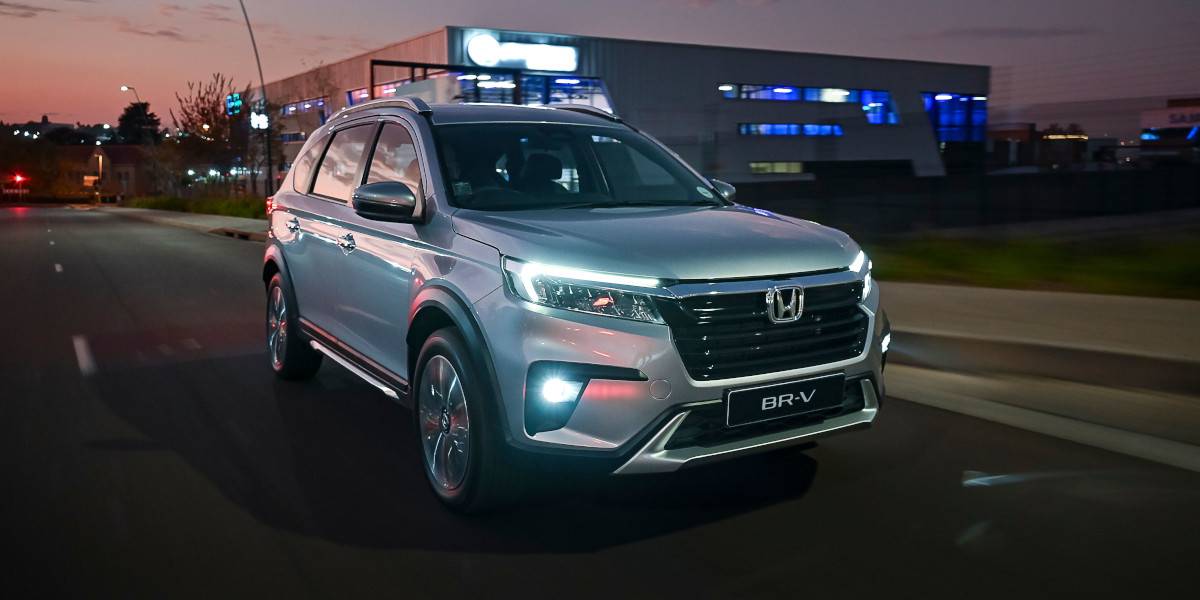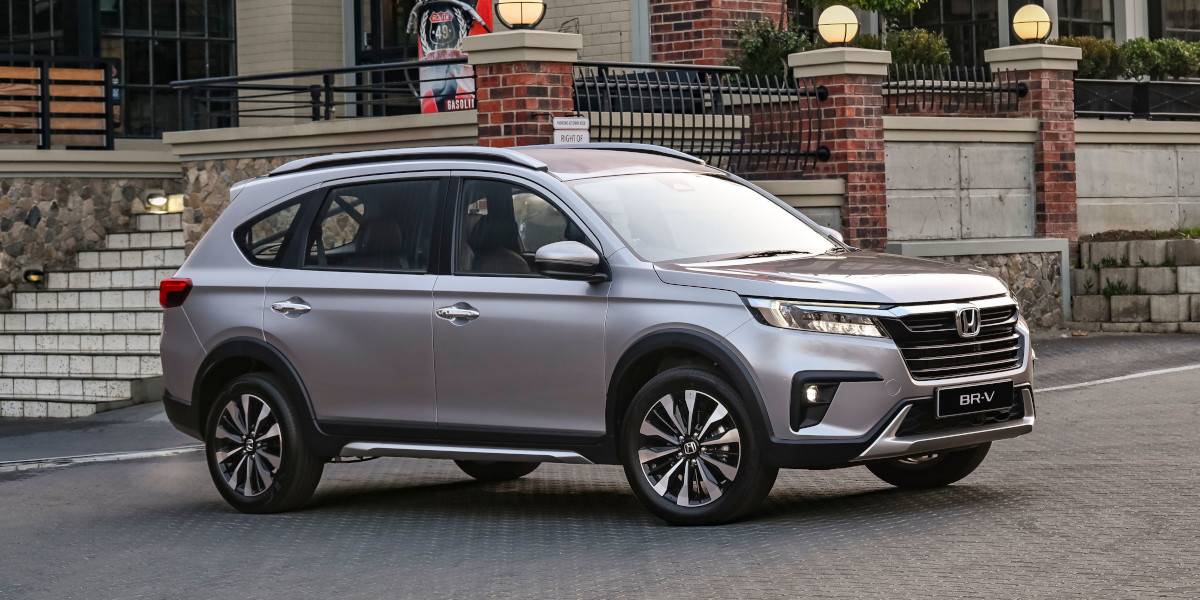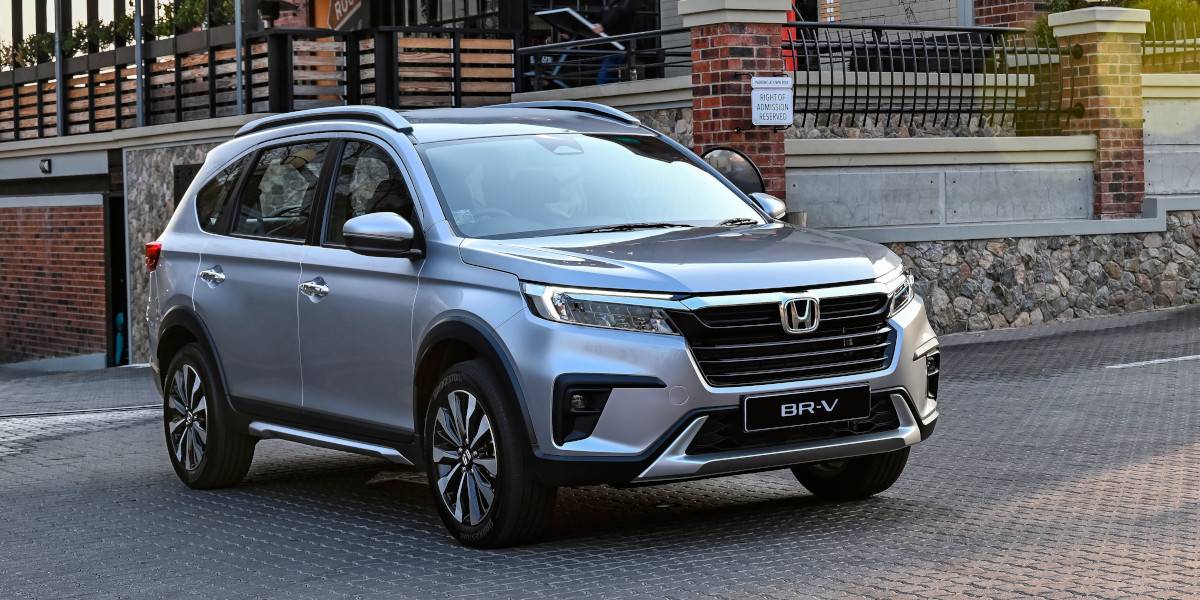 1.5 TREND

Service / Maintenance / Warranty

Service interval

15 000 km

Warranty and Service Plan

5 YEAR/200000KM WARRANTY, 4 YEAR/60000KM SERVICE PLAN, 3 YEAR ROADSIDE ASSISTANCE

Active and Passive Safety

Electronic Brakeforce Distribution (EBD)

YES

ISOfix (secure child seat)

YES

Engine

TRANSVERSE INLINE 4

Valves

DOHC, 4 VALVES PER CYLINDER, I-VTEC

Average fuel consumption

6.8 l/Km

Driving and Control Environment

Steering adjustment (up down)

Steering adjustment (in out)

Multi function steering wheel

X

Electric window detail

FRONT + REAR

Electric window 1-touch

FRONT

Colour coded bumpers

PAINTED

Colour coded mirrors

BODY
1.5 COMFORT

Service / Maintenance / Warranty

Service interval

15 000 km

Warranty and Service Plan

5 YEAR/200000KM WARRANTY, 4 YEAR/60000KM SERVICE PLAN, 3 YEAR ROADSIDE ASSISTANCE

Active and Passive Safety

Electronic Brakeforce Distribution (EBD)

YES

ISOfix (secure child seat)

YES

Engine

TRANSVERSE INLINE 4

Valves

DOHC, 4 VALVES PER CYLINDER, I-VTEC

Average fuel consumption

6.8 l/Km

Driving and Control Environment

Steering adjustment (up down)

Steering adjustment (in out)

Multi function steering wheel

X

Electric window detail

FRONT + REAR

Electric window 1-touch

FRONT

Colour coded bumpers

PAINTED

Colour coded mirrors

BODY
1.5 COMFORT CVT

Service / Maintenance / Warranty

Service interval

15 000 km

Warranty and Service Plan

5 YEAR/200000KM WARRANTY, 4 YEAR/60000KM SERVICE PLAN, 3 YEAR ROADSIDE ASSISTANCE

Active and Passive Safety

Electronic Brakeforce Distribution (EBD)

YES

ISOfix (secure child seat)

YES

Engine

TRANSVERSE INLINE 4

Valves

DOHC, 4 VALVES PER CYLINDER, I-VTEC

Average fuel consumption

6.3 l/Km

Driving and Control Environment

Steering adjustment (up down)

Steering adjustment (in out)

Multi function steering wheel

X

Electric window detail

FRONT + REAR

Electric window 1-touch

FRONT

Colour coded bumpers

PAINTED

Colour coded mirrors

BODY
1.5 ELEGANCE CVT

Service / Maintenance / Warranty

Service interval

15 000 km

Warranty and Service Plan

5 YEAR/200000KM WARRANTY, 4 YEAR/60000KM SERVICE PLAN, 3 YEAR ROADSIDE ASSISTANCE

Active and Passive Safety

Electronic Brakeforce Distribution (EBD)

YES

ISOfix (secure child seat)

YES

Engine

TRANSVERSE INLINE 4

Valves

DOHC, 4 VALVES PER CYLINDER, I-VTEC

Average fuel consumption

6.3 l/Km

Driving and Control Environment

Steering adjustment (up down)

Steering adjustment (in out)

Multi function steering wheel

X

Electric window detail

FRONT + REAR

Electric window 1-touch

FRONT

Colour coded bumpers

PAINTED

Colour coded mirrors

BODY
Available Colour Options