HONDA CR-V MODELS
Built for adventure
The stylish fifth-generation Honda CR-V shares your spirit of adventure, and gives you the freedom and flexibility to explore the world around you.
ATS
Auto Traction Control
6.7 - 7.3 l/100km
Average Fuel Consumption
SATNAV
Automotive Navigation System *
Electric windows
FRONT + REAR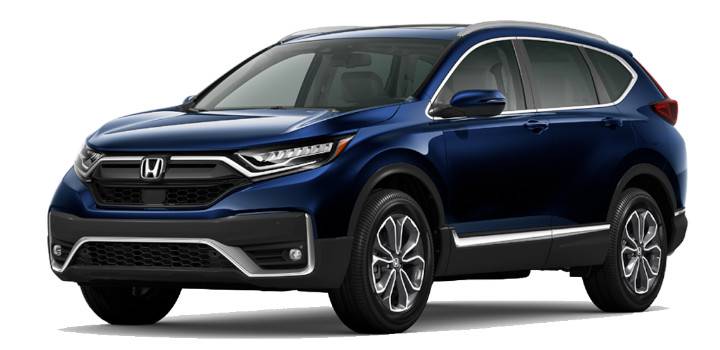 Dynamic and fluid
The fluid lines of the CR-V were designed not only to create a sleek and dynamic look, but also to assist performance by channelling airflow, resulting in improved fuel economy.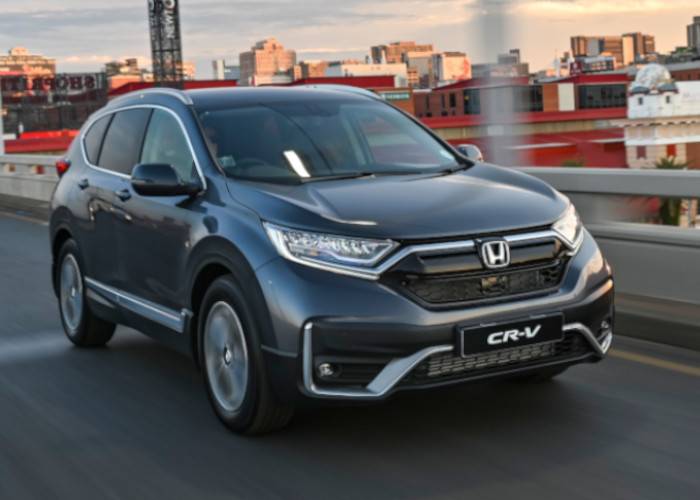 Interior dash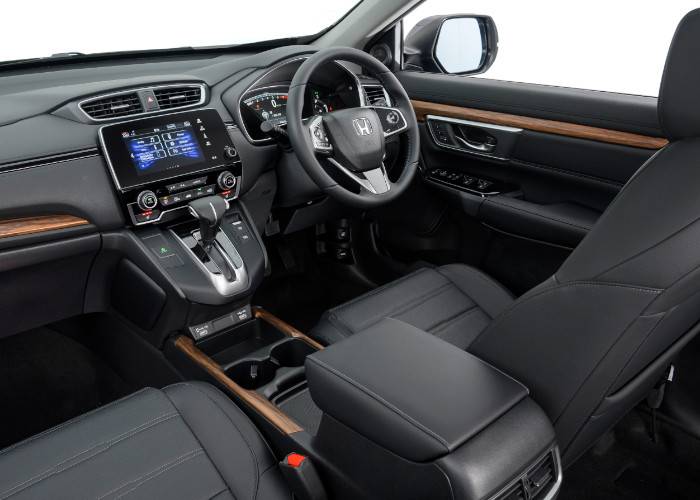 Ergonomically, one of the key interior highlights is the introduction of a full-colour TFT driver information interface. Located in a dedicated binnacle directly ahead of the driver.
Refined and spacious
With every feature in the CR-V's cockpit positioned exactly where you need it, the driver is always in control.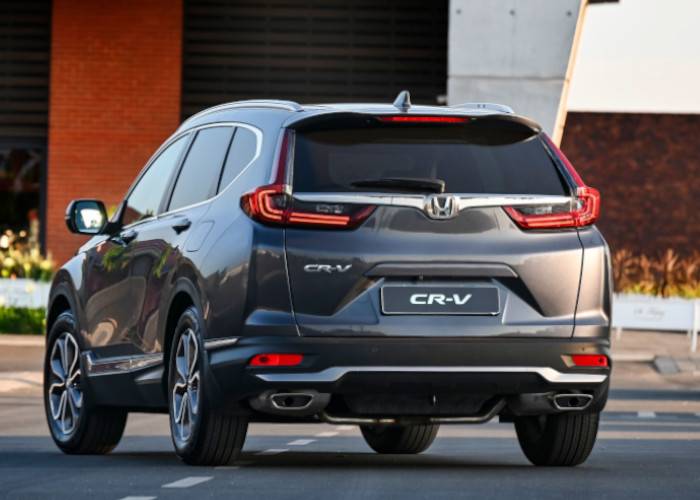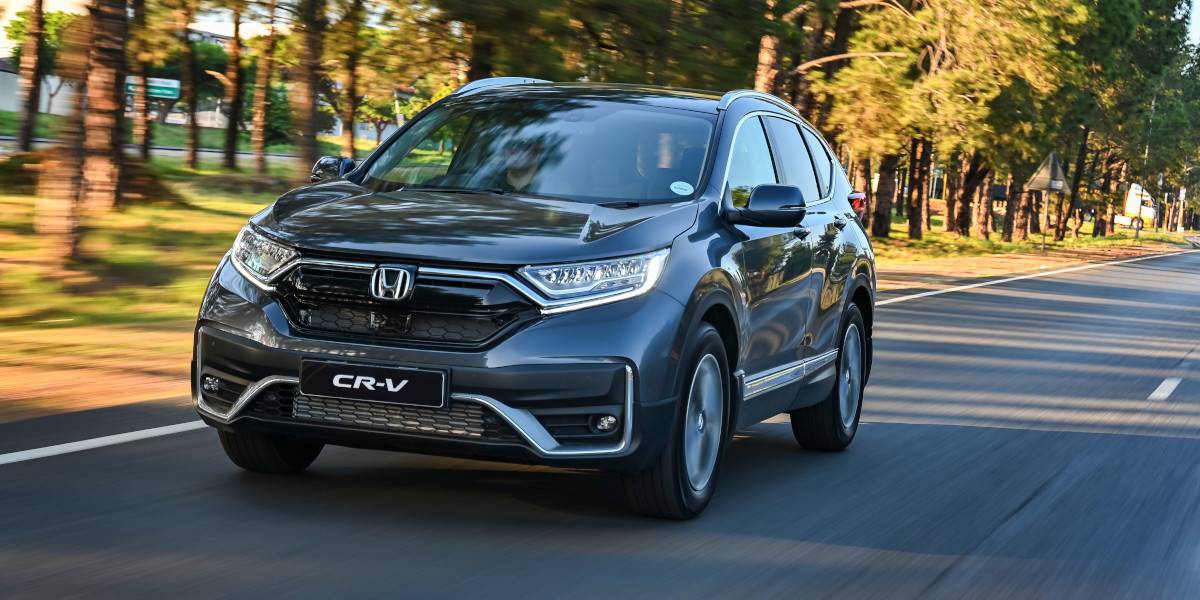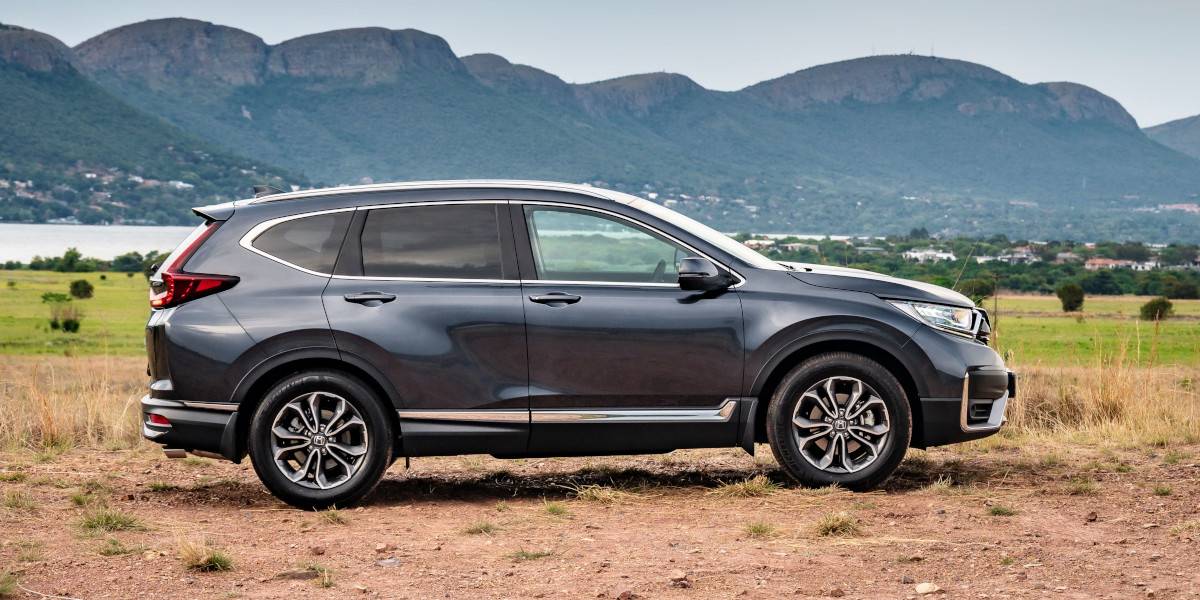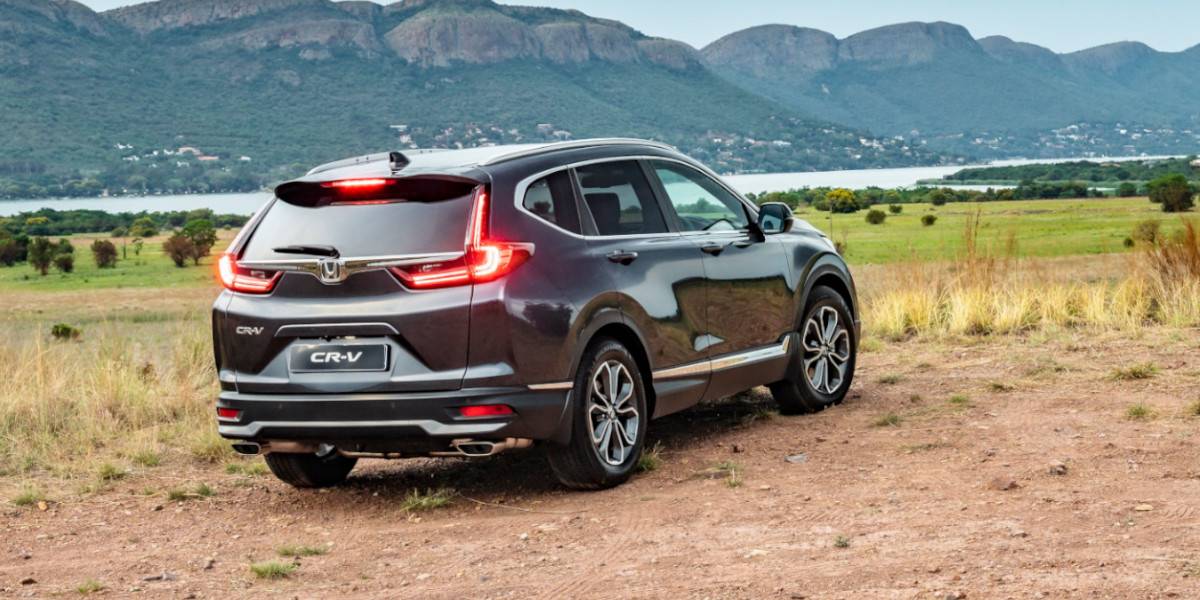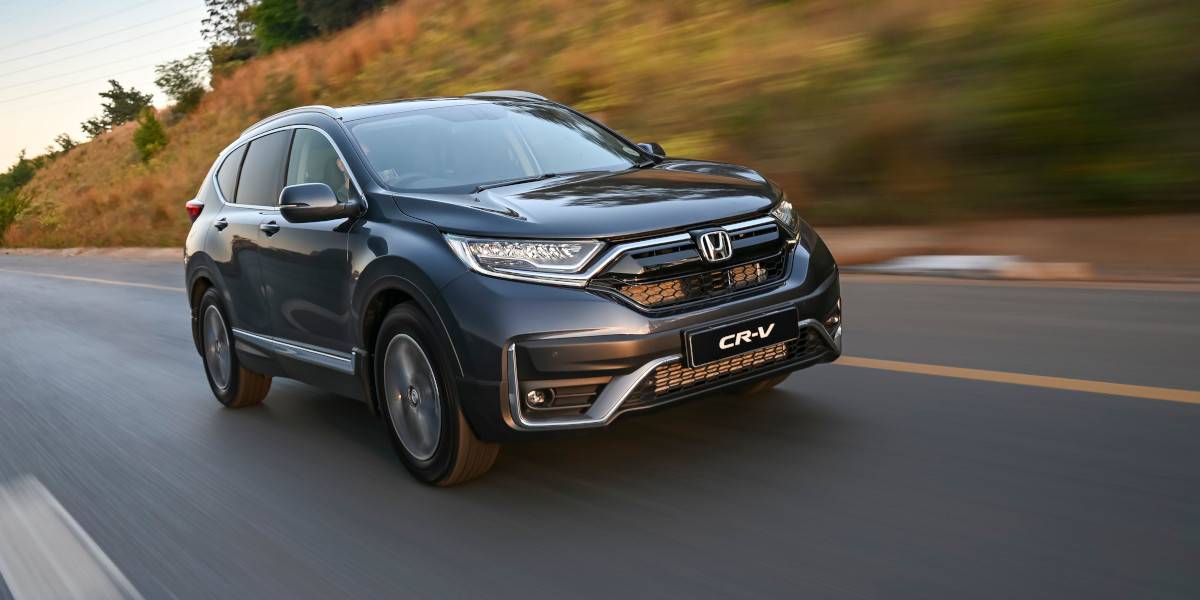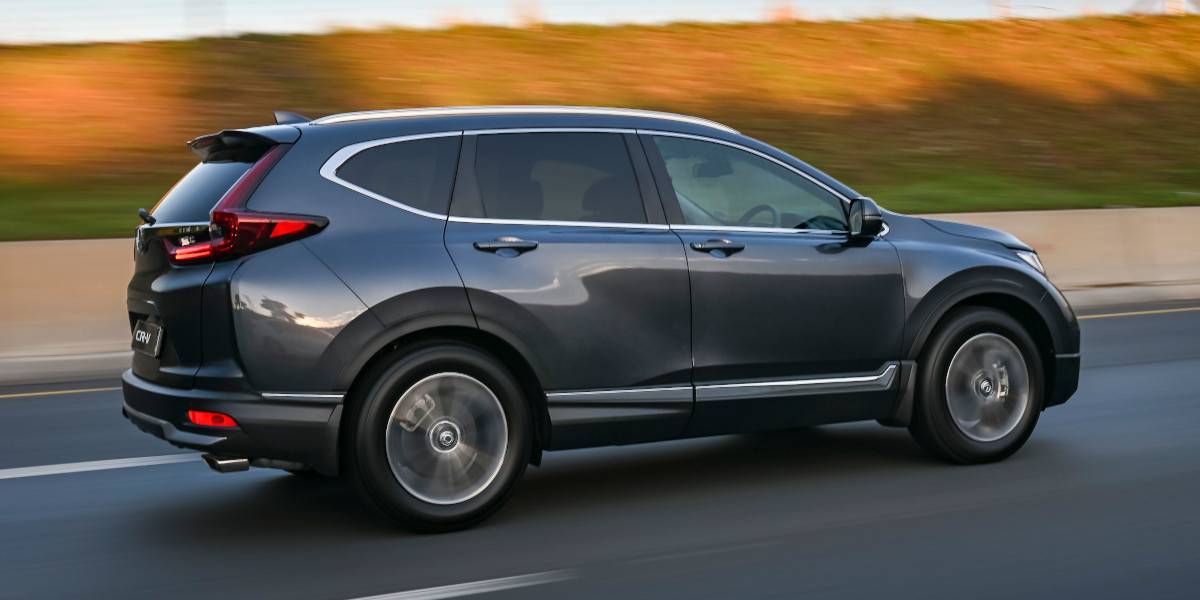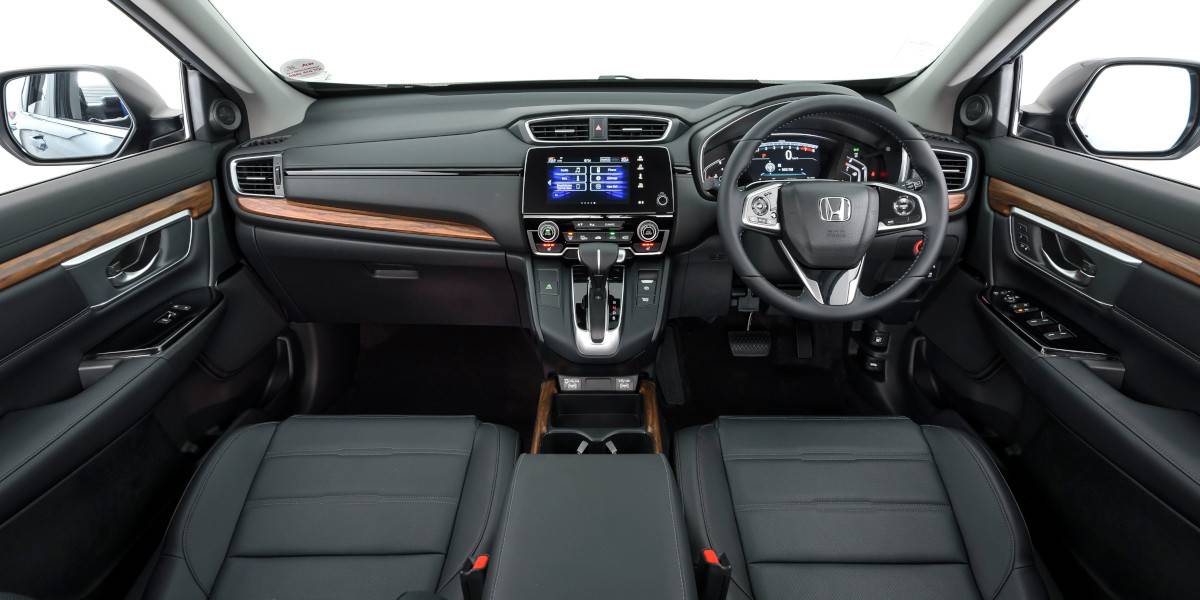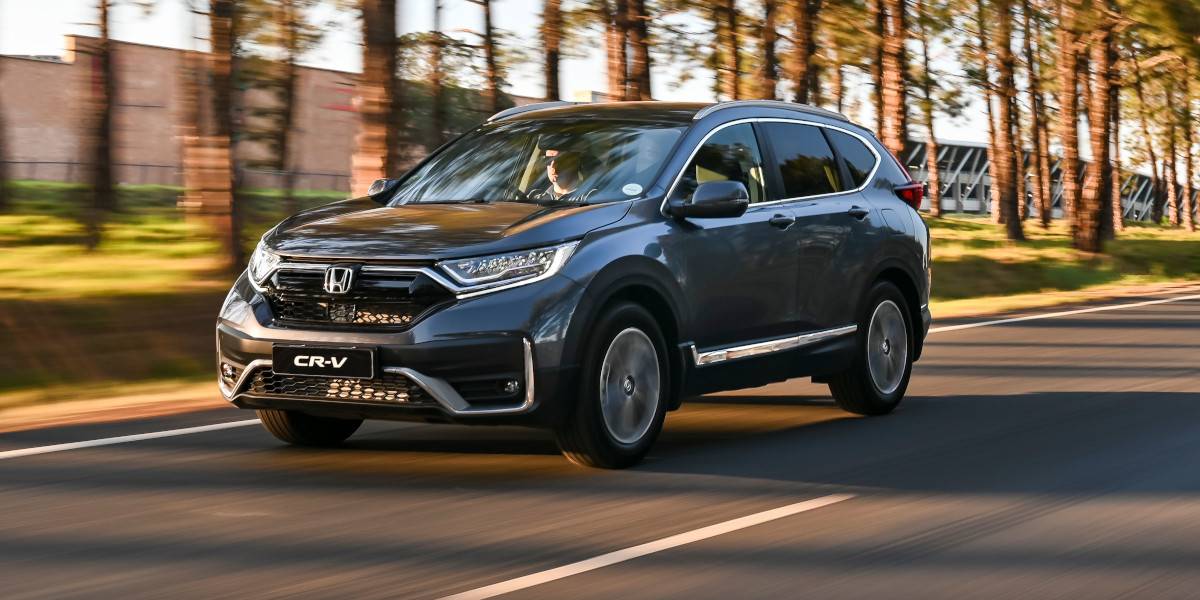 2.0 COMFORT FWD CVT

Service / Maintenance / Warranty

Service interval

15 000 km

Warranty and Service Plan

5 YEAR/200000KM WARRANTY, 5 YEAR/90000KM SERVICE PLAN, 3 YEAR ROADSIDE ASSISTANCE

Active and Passive Safety

Electronic Brakeforce Distribution (EBD)

YES

Engine

TRANSVERSE INLINE 4

Valves

SOHC 4 VALVES PER CYLINDER, I-VTEC, VARIABLE VALVE TIMING

Average fuel consumption

7.3 l/Km

Driving and Control Environment

Steering adjustment (up down)

YES

Steering adjustment (in out)

YES

Multi function steering wheel

AUDIO, PHONE

Electric window detail

FRONT + REAR

Electric window 1-touch

FRONT

Colour coded bumpers

PAINTED

Colour coded mirrors

BODY
2.0 ELEGANCE FWD CVT

Service / Maintenance / Warranty

Service interval

15 000 km

Warranty and Service Plan

5 YEAR/200000KM WARRANTY, 5 YEAR/90000KM SERVICE PLAN, 3 YEAR ROADSIDE ASSISTANCE

Active and Passive Safety

Electronic Brakeforce Distribution (EBD)

YES

Auto Windscreen Wipers

YES

Engine

TRANSVERSE INLINE 4

Valves

SOHC 4 VALVES PER CYLINDER, I-VTEC, VARIABLE VALVE TIMING

Average fuel consumption

7.3 l/Km

Driving and Control Environment

Steering adjustment (up down)

YES

Steering adjustment (in out)

YES

Multi function steering wheel

AUDIO, PHONE, GEARS

Electric window detail

FRONT + REAR

Electric window 1-touch

FRONT

Colour coded bumpers

PAINTED

Colour coded mirrors

BODY
1.5 EXECUTIVE FWD CVT

Service / Maintenance / Warranty

Service interval

10 000 km

Warranty and Service Plan

5 YEAR/200000KM WARRANTY, 5 YEAR/90000KM SERVICE PLAN, 3 YEAR ROADSIDE ASSISTANCE

Active and Passive Safety

Electronic Brakeforce Distribution (EBD)

YES

Auto Windscreen Wipers

YES

Engine

TRANSVERSE INLINE 4

Valves

SOHC 4 VALVES PER CYLINDER, I-VTEC, VARIABLE VALVE TIMING

Average fuel consumption

6.7 l/Km

Driving and Control Environment

Steering adjustment (up down)

YES

Steering adjustment (in out)

YES

Multi function steering wheel

AUDIO, PHONE, GEARS

Electric window detail

FRONT + REAR

Electric window 1-touch

FRONT

Colour coded bumpers

PAINTED

Colour coded mirrors

BODY
1.5 EXCLUSIVE AWD CVT

Service / Maintenance / Warranty

Service interval

10 000 km

Warranty and Service Plan

5 YEAR/200000KM WARRANTY, 5 YEAR/90000KM SERVICE PLAN, 3 YEAR ROADSIDE ASSISTANCE

Active and Passive Safety

Electronic Brakeforce Distribution (EBD)

YES

Auto Windscreen Wipers

YES

Engine

TRANSVERSE INLINE 4

Valves

SOHC 4 VALVES PER CYLINDER, I-VTEC, VARIABLE VALVE TIMING

Average fuel consumption

7.1 l/Km

Driving and Control Environment

Steering adjustment (up down)

YES

Steering adjustment (in out)

YES

Multi function steering wheel

AUDIO, PHONE, GEARS

Electric window detail

FRONT + REAR

Electric window 1-touch

FRONT

Colour coded bumpers

PAINTED

Colour coded mirrors

BODY
Available Colour Options