KIA PEGAS MODELS
The Kia Pegas, The space to move
A car that gives you the space to move. Get used to modern design, leg-stretching comfort, and a bigger boot. The Pegas gives you the space you need for inspiring journeys.
EBD
Electronic Brakeforce Distribution
ABS
Anti-lock Braking System
Electric windows
FRONT + REAR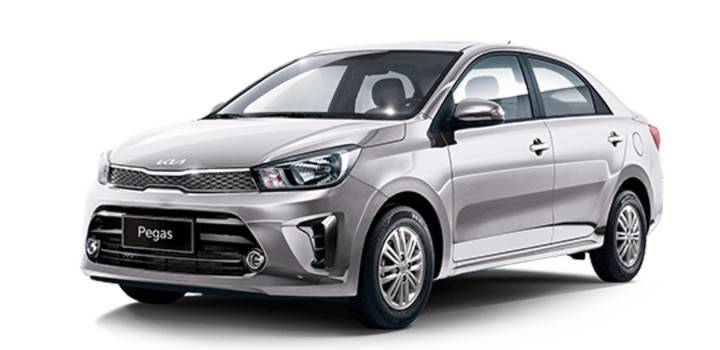 Stylish touches
Stylish touches and simple lines. Dynamic, modern lines meet sharp edged design. Simple never looked this good.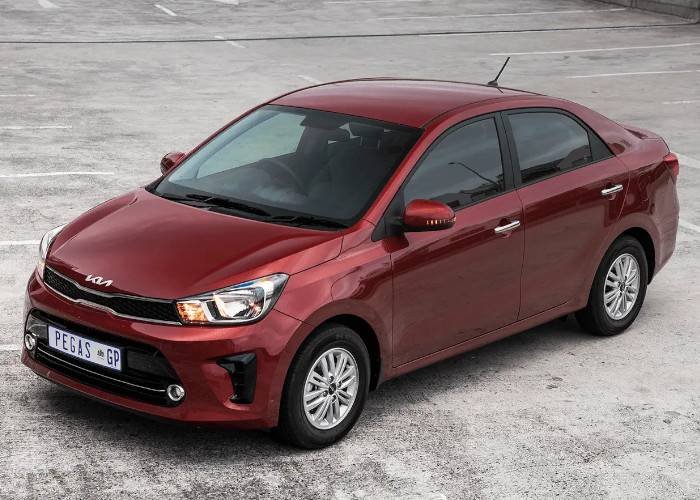 Connectivity on the go.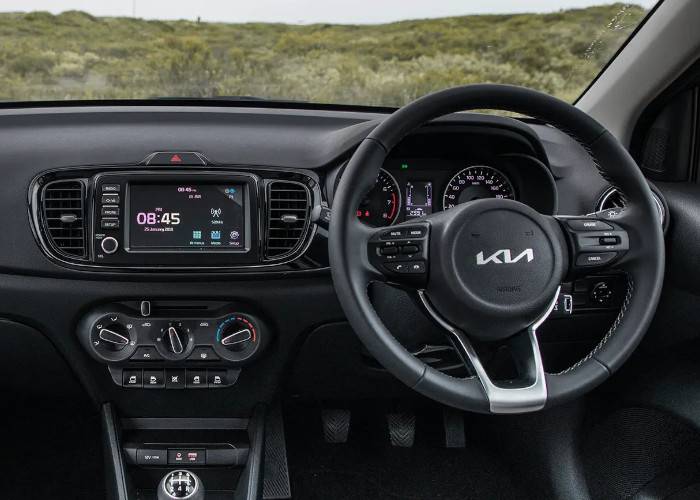 USB ports front and back so you're always in touch. 7-Inch touch screen display audio - A large screen featuring integrated rearview camera, Bluetooth connectivity and Apple CarPlay and Android Auto compatibility. 2.8-inch LCD cluster - Drive safer and smarter thanks to a variety of driving and vehicle data all located in one place on the high-visibility LCD instrument-cluster
Powerful, fun and efficient.
5-speed manual transmission - Gear ratios perfectly matched to the engine enable smooth shifts during relaxed or vigorous driving. 4-speed automatic transmission - A smart selector with a comfortable grip gives you access to soft, precise and fuel efficient gear transitions.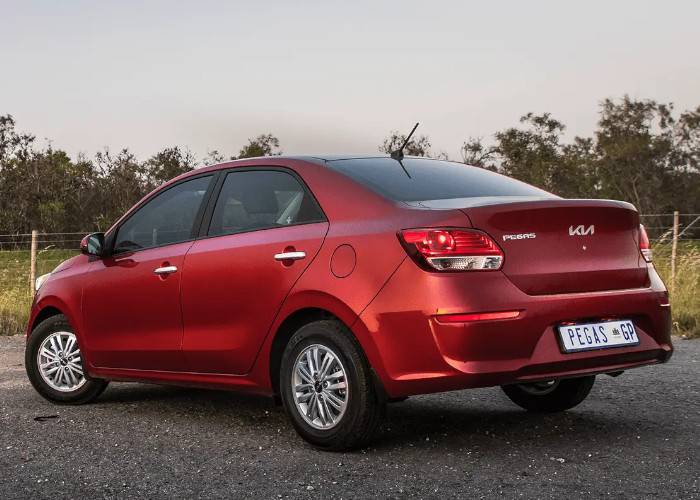 1.4 LX

Service / Maintenance / Warranty

Service interval

15 000 km

Warranty and Service Plan

5 YEAR/UNLIMITED KM WARRANTY, 4 YEAR/60000KM SERVICE PLAN, 5 YEAR ROADSIDE ASSISTANCE

Active and Passive Safety

Electronic Brakeforce Distribution (EBD)

YES

ISOfix (secure child seat)

YES

Engine

TRANSVERSE INLINE 4

Valves

DOHC, 4 VALVES PER CYLINDER

Driving and Control Environment

Steering adjustment (in out)

YES

Multi function steering wheel

AUDIO, PHONE

Spare tire size

SPACESAVER

Electric window detail

FRONT + REAR

Colour coded bumpers

PAINTED

Colour coded mirrors

BODY
1.4 EX

Service / Maintenance / Warranty

Service interval

15 000 km

Warranty and Service Plan

5 YEAR/UNLIMITED KM WARRANTY, 4 YEAR/60000KM SERVICE PLAN, 5 YEAR ROADSIDE ASSISTANCE

Active and Passive Safety

Electronic Brakeforce Distribution (EBD)

YES

ISOfix (secure child seat)

YES

Engine

TRANSVERSE INLINE 4

Valves

DOHC, 4 VALVES PER CYLINDER

Driving and Control Environment

Steering adjustment (in out)

YES

Multi function steering wheel

AUDIO, PHONE

Spare tire size

SPACESAVER

Electric window detail

FRONT + REAR

Colour coded bumpers

PAINTED

Colour coded mirrors

BODY
1.4 EX AT

Service / Maintenance / Warranty

Service interval

15 000 km

Warranty and Service Plan

5 YEAR/UNLIMITED KM WARRANTY, 4 YEAR/60000KM SERVICE PLAN, 5 YEAR ROADSIDE ASSISTANCE

Active and Passive Safety

Electronic Brakeforce Distribution (EBD)

YES

ISOfix (secure child seat)

YES

Engine

TRANSVERSE INLINE 4

Valves

DOHC, 4 VALVES PER CYLINDER

Driving and Control Environment

Steering adjustment (in out)

YES

Multi function steering wheel

AUDIO, PHONE

Spare tire size

SPACESAVER

Electric window detail

FRONT + REAR

Colour coded bumpers

PAINTED

Colour coded mirrors

BODY
Available Colour Options