KIA SELTOS MODELS
ARRIVE HAPPY IN THE NEW KIA SELTOS
With its eye-catching exterior styling, bold headlamps and muscular stance, the all-new Kia Seltos is a compact SUV like no other. Not that you would expect anything less from Kia: with one of the most awarded design teams in the world, state-of-the-art production technology and world-class quality credentials, the Seltos is the car you've been waiting for.
ABS
Anti-lock Braking System
Electric windows
FRONT + REAR
ATS
Auto Traction Control *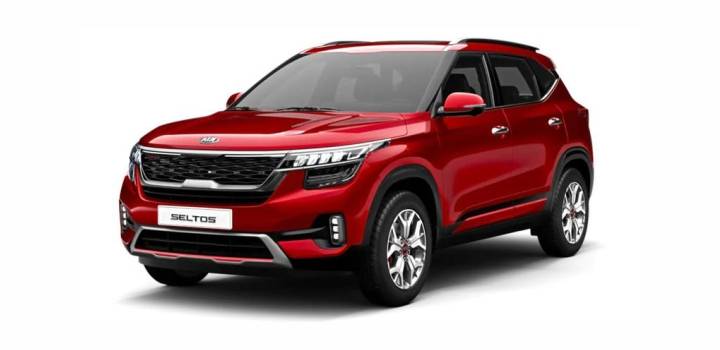 DRIVING ON SUNSHINE
Whether you're conquering the urban jungle or exploring the great outdoors, the all-new Kia Seltos is up for any challenge. And with seven amazing exterior colours to choose from – including three exciting two-tone options – your car will match your jovial mood come rain or shine.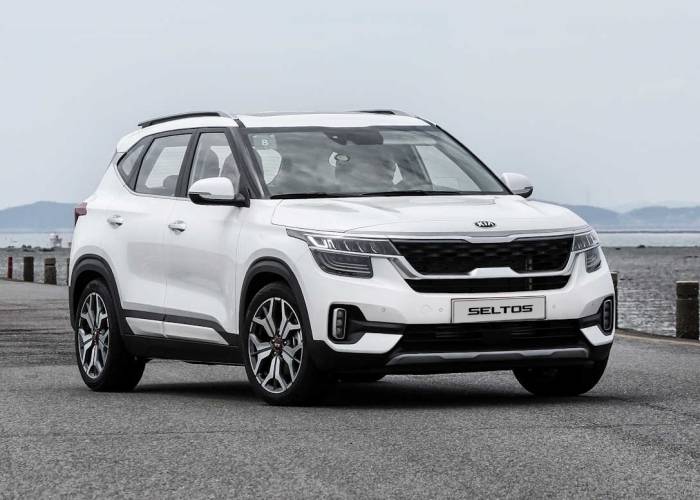 COME JOIN THE JOYRIDE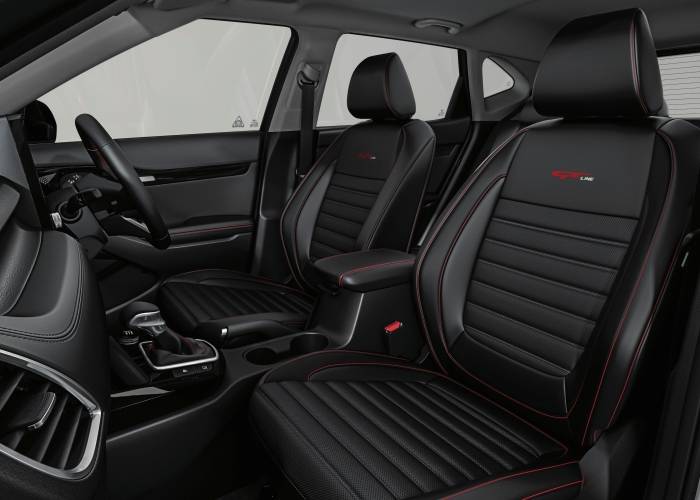 Seltos EX comes standard with high quality, durable cloth upholstery, while the EX+ will cosset you in comfortable leather seats. Seltos GT Line is equipped with an exclusive leather upholstery incorporating GT Line embroidery. The Kia Seltos comes standard with an 8-inch colour touchscreen infotainments system,
ARRIVING HAPPY
With its striking exterior accents, the Seltos GT-Line stands apart with a personality all its own. Racing-inspired touches, like the D-cut steering wheel and the stainless pedals with easyto-grip rubber nubs, help to make the Seltos GT-Line as exciting to drive as it is to look at.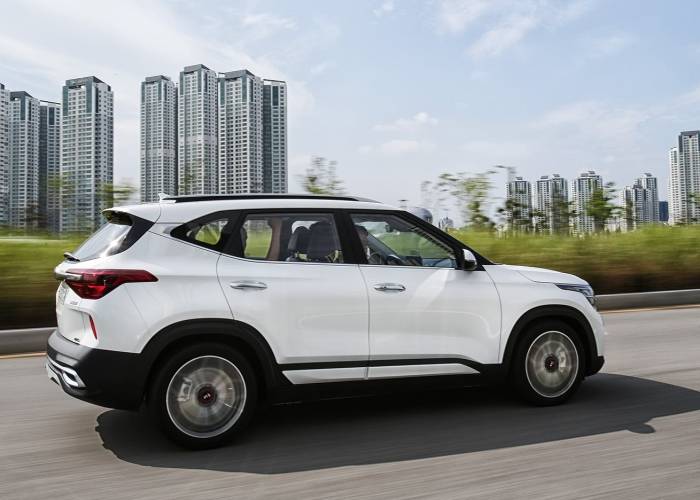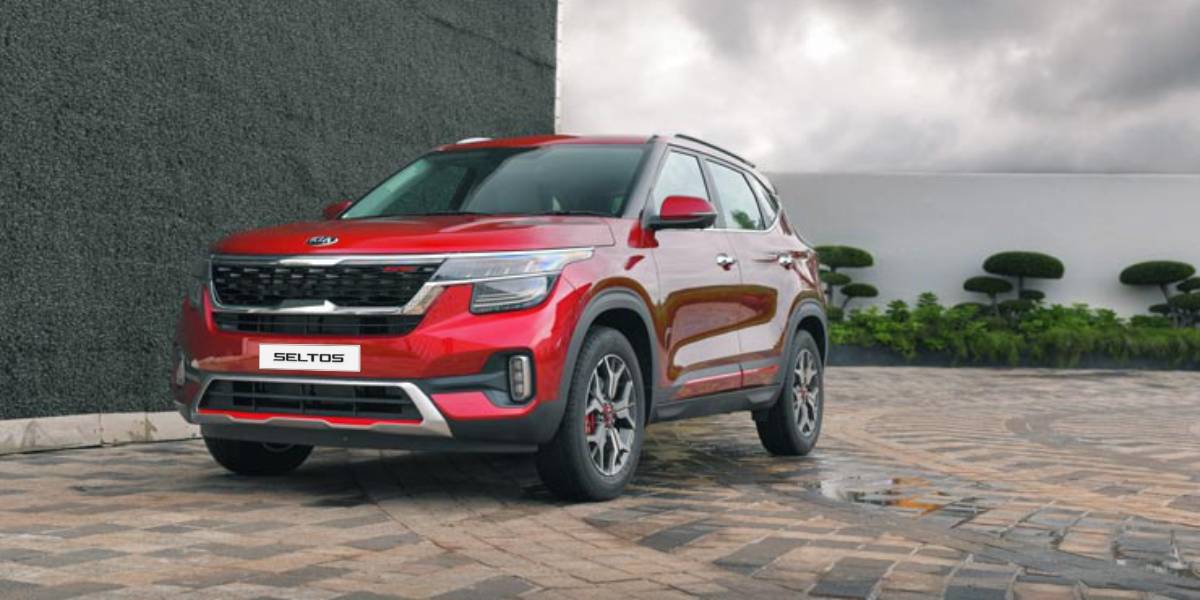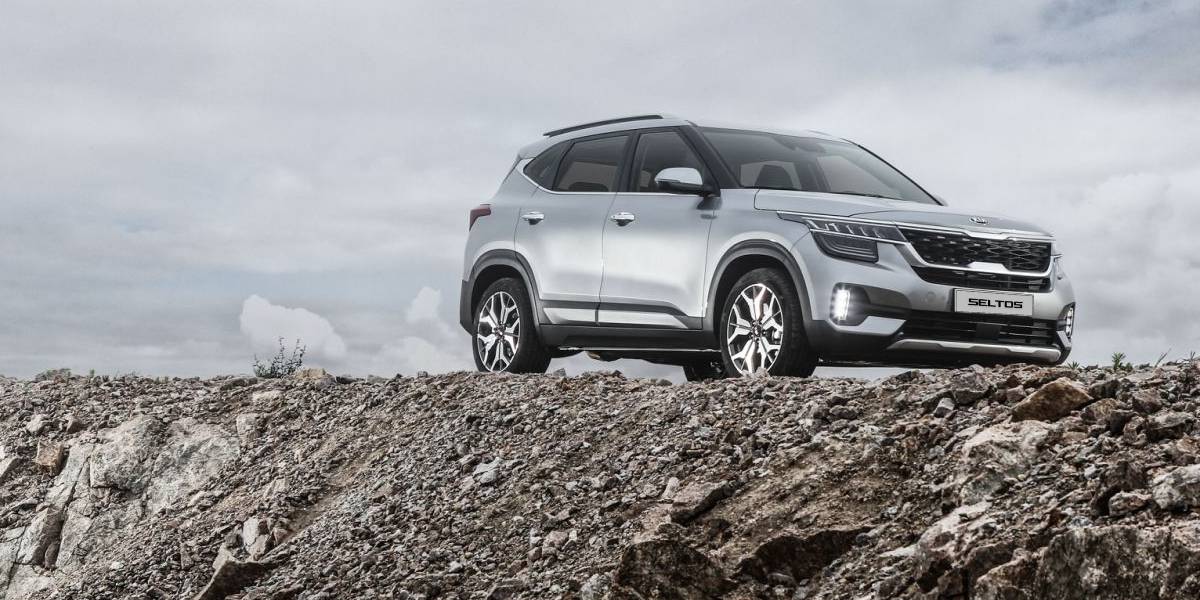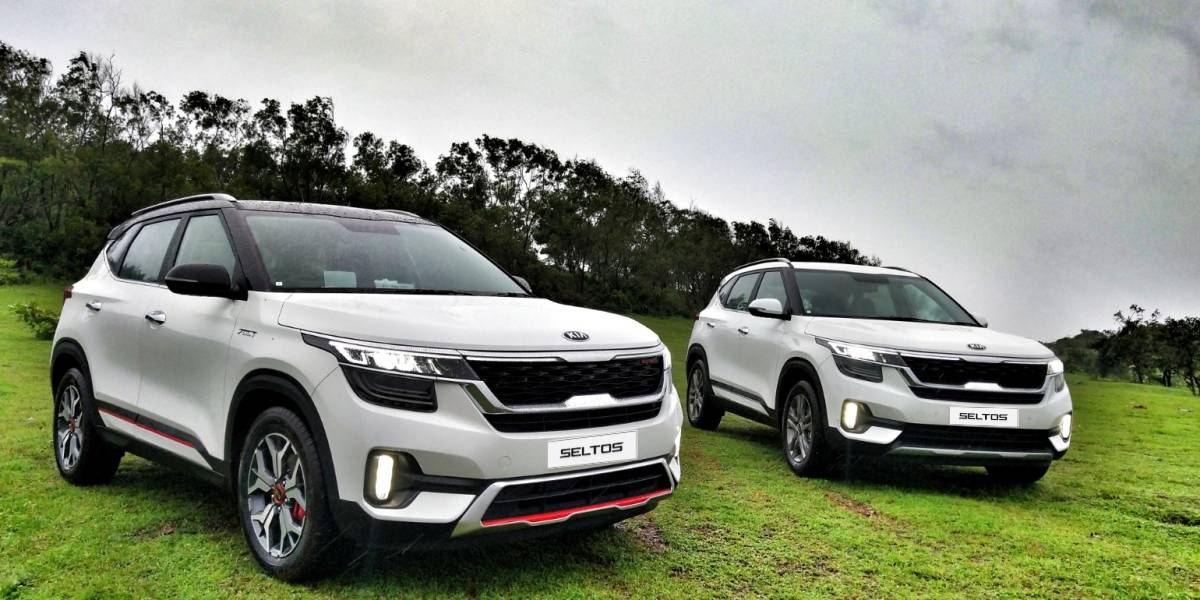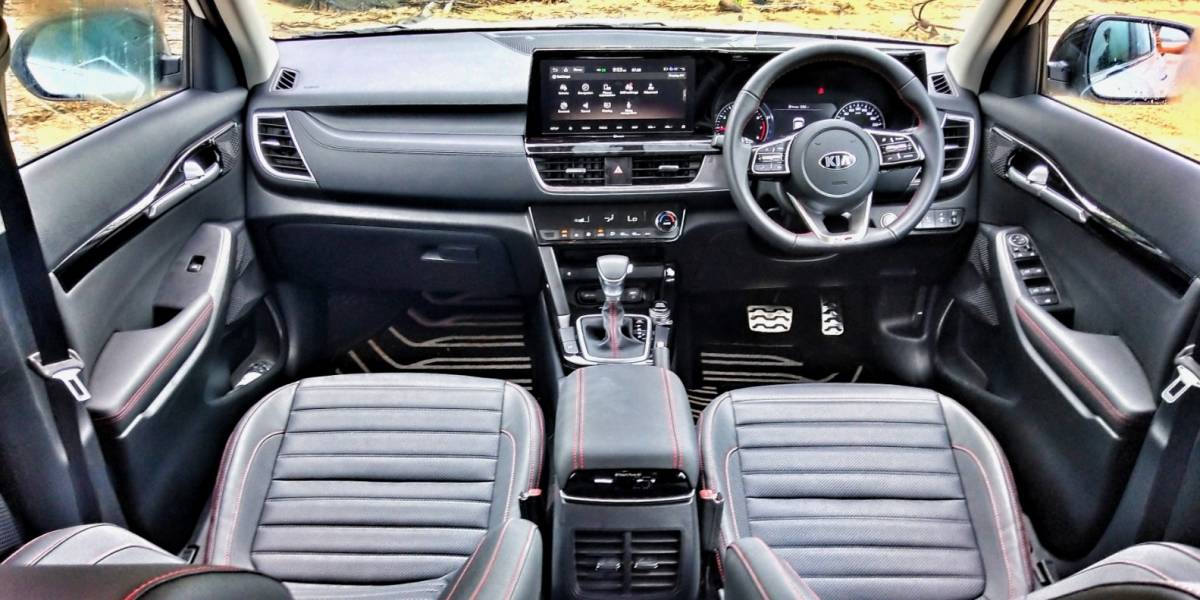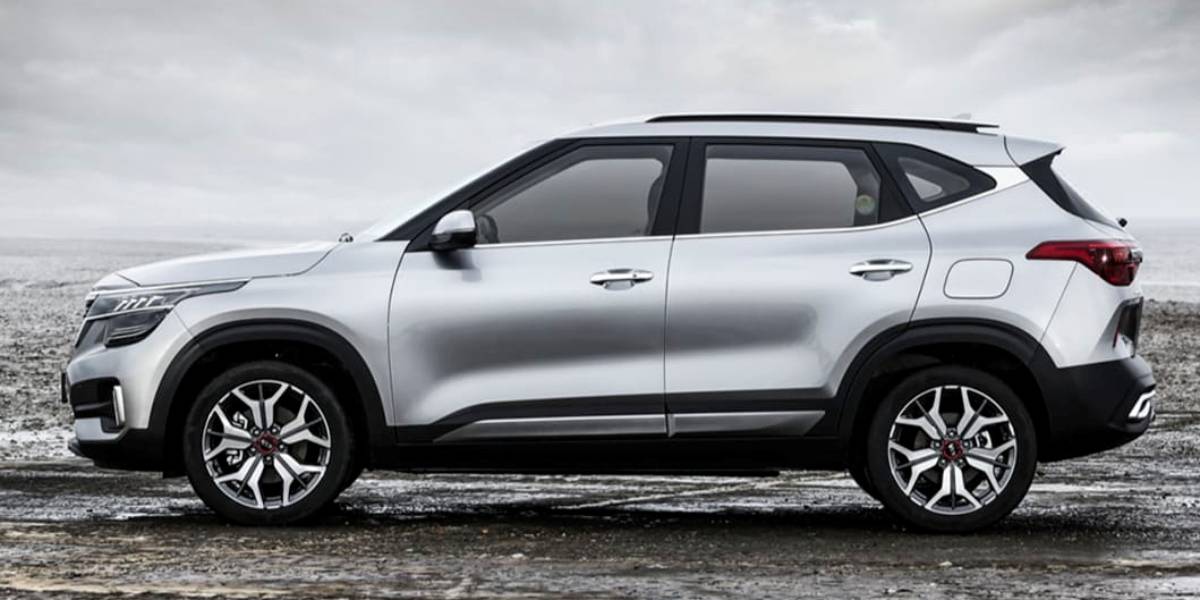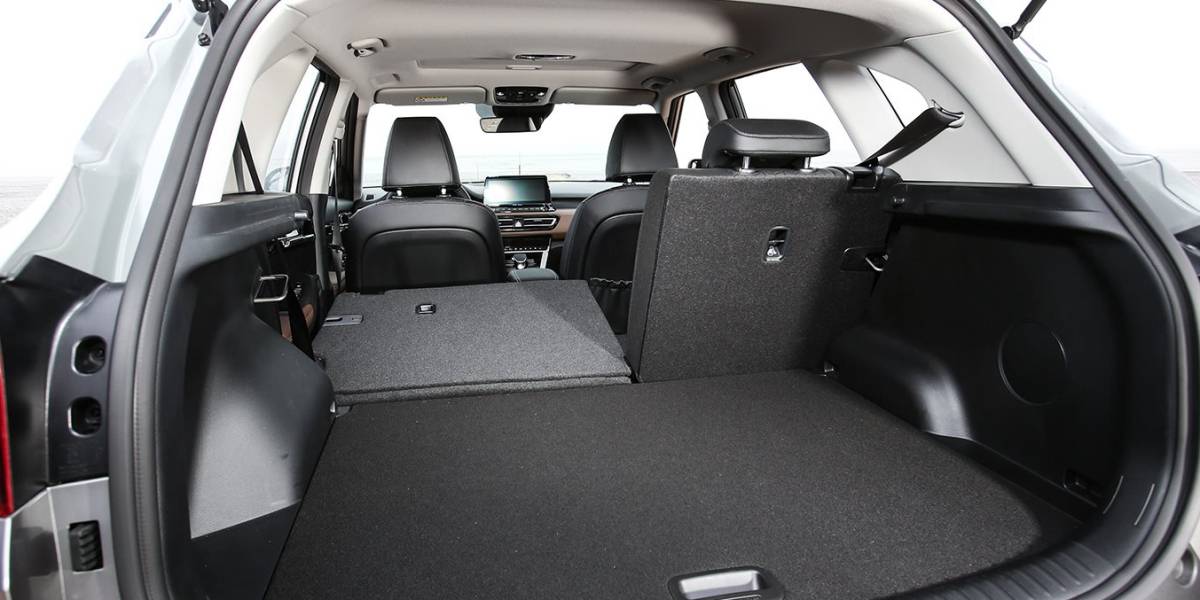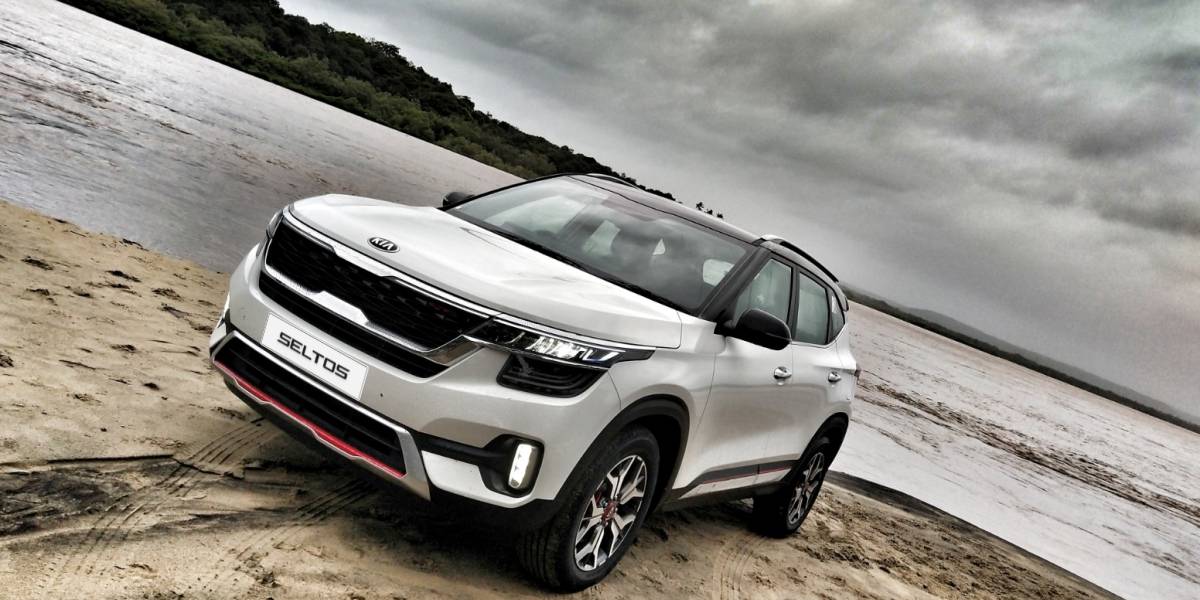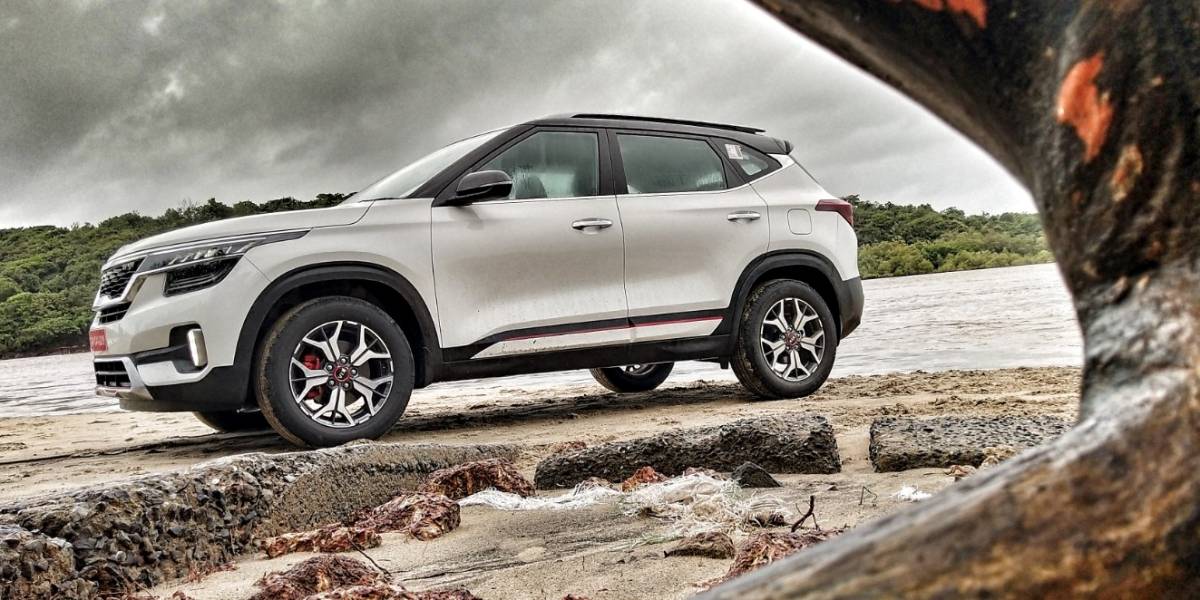 1.6 EX

Service / Maintenance / Warranty

Service interval

15 000 km

Warranty and Service Plan

5 YEAR/UNLIMITED KM WARRANTY, 5 YEAR/90000KM SERVICE PLAN, 5 YEAR ROADSIDE ASSISTANCE

Active and Passive Safety

Electronic Brakeforce Distribution (EBD)

YES

ISOfix (secure child seat)

YES

Engine

TRANSVERSE INLINE 4

Valves

DOHC, 4 VALVES PER CYLINDER

Driving and Control Environment

Steering adjustment (up down)

YES

Multi function steering wheel

AUDIO, PHONE

Electric window detail

FRONT + REAR

Colour coded bumpers

PAINTED

Colour coded mirrors

BODY
1.6 EX AT

Service / Maintenance / Warranty

Service interval

15 000 km

Warranty and Service Plan

5 YEAR/UNLIMITED KM WARRANTY, 5 YEAR/90000KM SERVICE PLAN, 5 YEAR ROADSIDE ASSISTANCE

Active and Passive Safety

Electronic Brakeforce Distribution (EBD)

YES

ISOfix (secure child seat)

YES

Engine

TRANSVERSE INLINE 4

Valves

DOHC, 4 VALVES PER CYLINDER

Driving and Control Environment

Steering adjustment (up down)

YES

Multi function steering wheel

AUDIO, PHONE

Electric window detail

FRONT + REAR

Colour coded bumpers

PAINTED

Colour coded mirrors

BODY
1.6 EX+ AT

Service / Maintenance / Warranty

Service interval

15 000 km

Warranty and Service Plan

5 YEAR/UNLIMITED KM WARRANTY, 5 YEAR/90000KM SERVICE PLAN, 5 YEAR ROADSIDE ASSISTANCE

Active and Passive Safety

Electronic Brakeforce Distribution (EBD)

YES

ISOfix (secure child seat)

YES

Engine

TRANSVERSE INLINE 4

Valves

DOHC, 4 VALVES PER CYLINDER

Driving and Control Environment

Steering adjustment (up down)

YES

Multi function steering wheel

AUDIO, PHONE

Electric window detail

FRONT + REAR

Colour coded bumpers

PAINTED

Colour coded mirrors

BODY
1.5D EX+ AT

Service / Maintenance / Warranty

Service interval

15 000 km

Warranty and Service Plan

5 YEAR/UNLIMITED KM WARRANTY, 5 YEAR/90000KM SERVICE PLAN, 5 YEAR ROADSIDE ASSISTANCE

Active and Passive Safety

Electronic Brakeforce Distribution (EBD)

YES

ISOfix (secure child seat)

YES

Engine

TRANSVERSE INLINE 4

Valves

DOHC, 4 VALVES PER CYLINDER

Driving and Control Environment

Steering adjustment (up down)

YES

Multi function steering wheel

AUDIO, PHONE

Electric window detail

FRONT + REAR

Colour coded bumpers

PAINTED

Colour coded mirrors

BODY
1.4T GT-LINE DCT

Service / Maintenance / Warranty

Service interval

15 000 km

Warranty and Service Plan

5 YEAR/UNLIMITED KM WARRANTY, 5 YEAR/90000KM SERVICE PLAN, 5 YEAR ROADSIDE ASSISTANCE

Active and Passive Safety

Electronic Brakeforce Distribution (EBD)

YES

ISOfix (secure child seat)

YES

Engine

TRANSVERSE INLINE 4

Valves

DOHC, 4 VALVES PER CYLINDER

Driving and Control Environment

Steering adjustment (up down)

YES

Multi function steering wheel

AUDIO, PHONE

Electric window detail

FRONT + REAR

Colour coded bumpers

PAINTED

Colour coded mirrors

BODY
Available Colour Options