KIA SPORTAGE MODELS
Lead by example.
People can't help but watch and want to learn from you, as you and your family cruise in the all-new, 5th generation Kia Sportage. From when it was first introduced, and through the years, the Kia Sportage has always been a pioneering vehicle, which is why it has always appealed to pioneers. Whether it be with its progressive designs, state-of-the-art technological features or world-beating driver experience and safety, the Sportage always leads.
ABS
Anti-lock Braking System
EBD
Electronic Brakeforce Distribution
ATS
Auto Traction Control *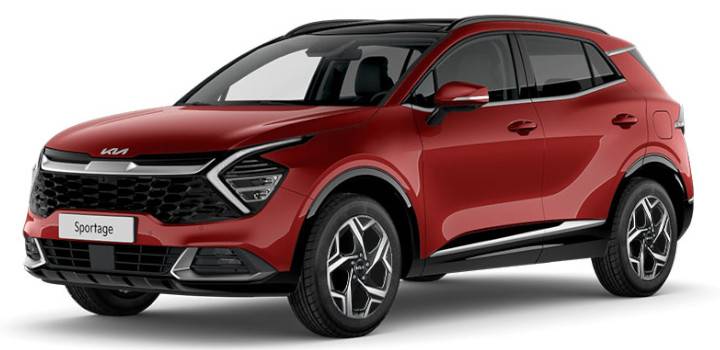 Advanced design for inspired minds.
Do you drive a Sportage because you have an inspired mind or do you have an inspired mind because you drive a Sportage? It doesn't matter. What matters is you have the presence of mind to get behind the wheel of this pioneering vehicle, with a body that has been sculpted to have a free-flowing bold and sophisticated organic form.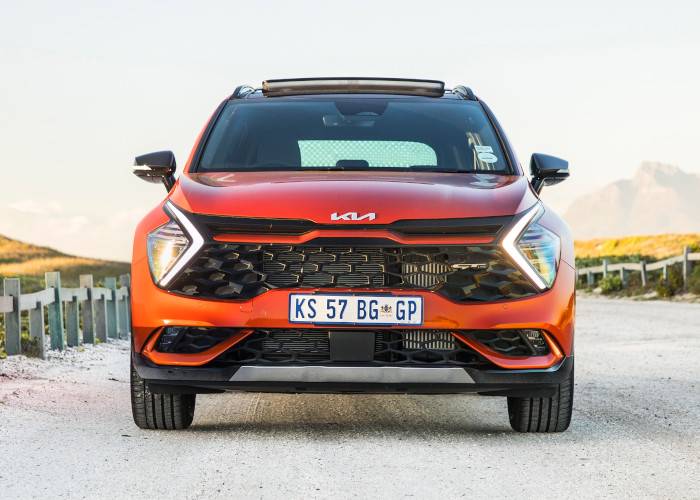 Refined space that sets new standards.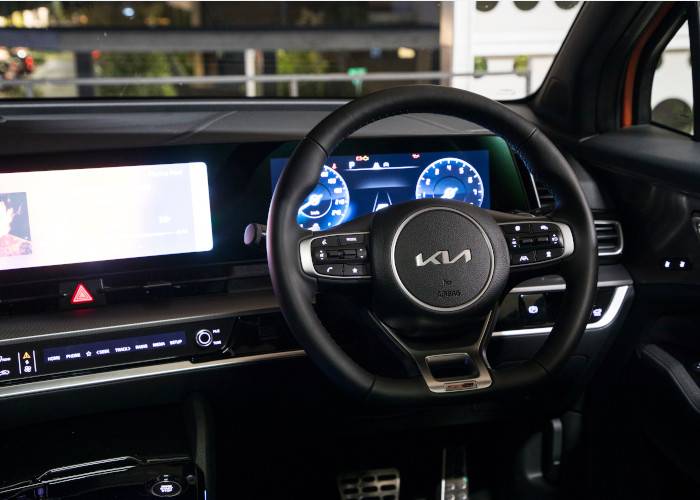 Sit inside the all-new Sportage and immerse yourself in an interior that delivers an outstanding experience in comfort, quality, design and cutting-edge technology. Sitting at the centre of the sporty cockpit is a beautifully sculpted curved display, Embossed leather, suede and subtle ambient lighting creates luxurious touchpoints.
DriveWise technology for all-round safety.
Keeping you, your passengers and loved ones protected constantly inspires us to put safety as a top priority in the development of the all-new Sportage. That's why every Sportage comes with Kia's acclaimed in-house developed DriveWise technology. This industry-leading system integrates a whole host of advanced features to minimise the possibility of accidents and maximise all-round protection.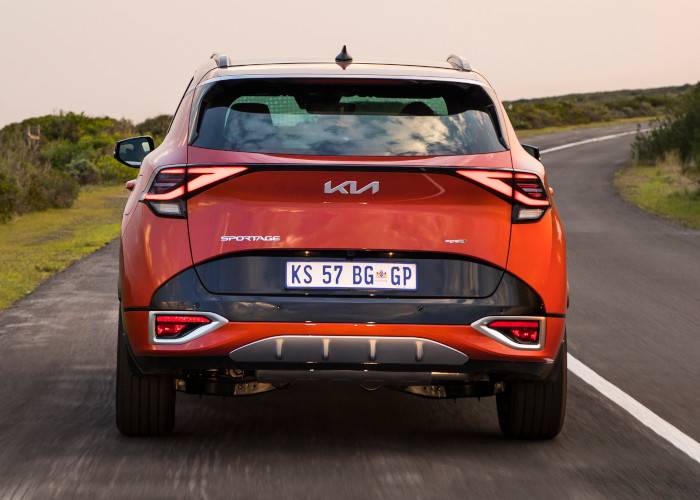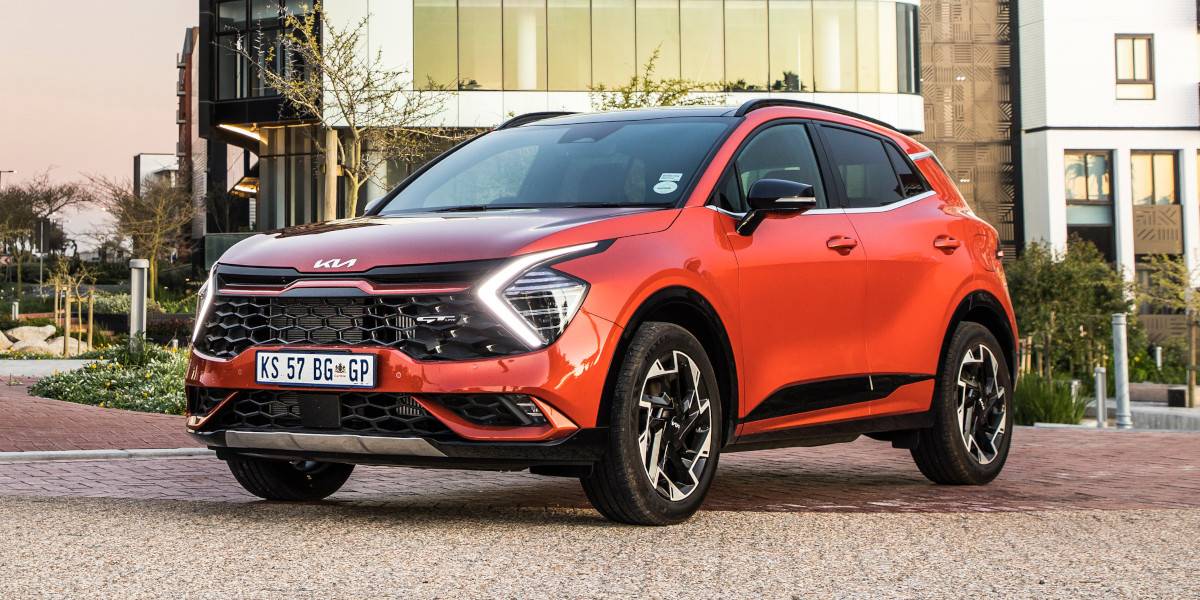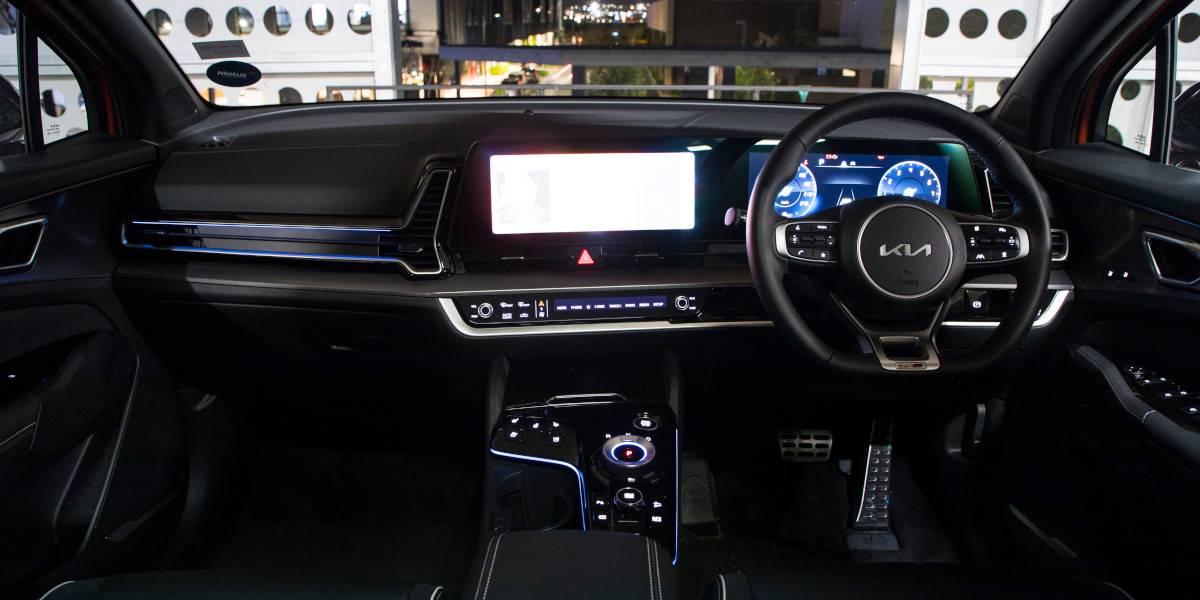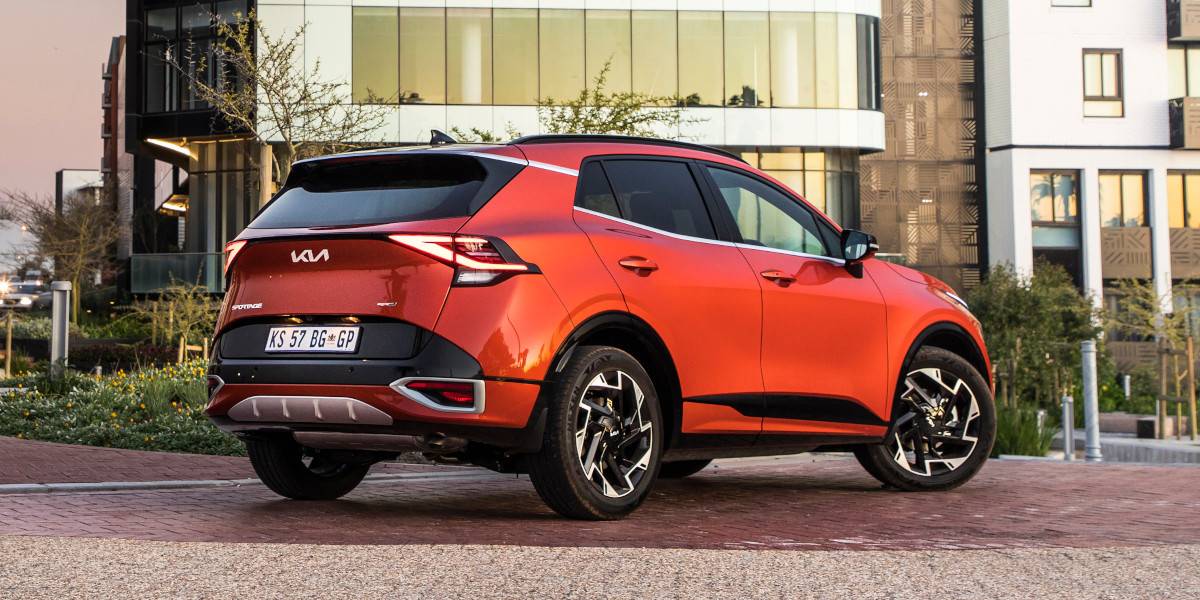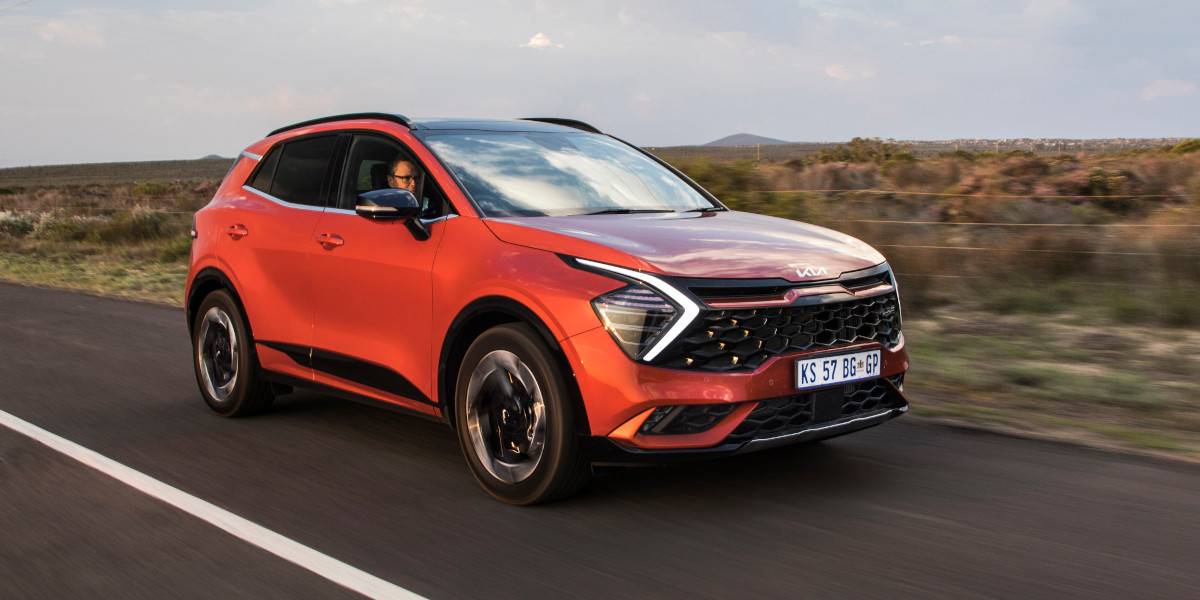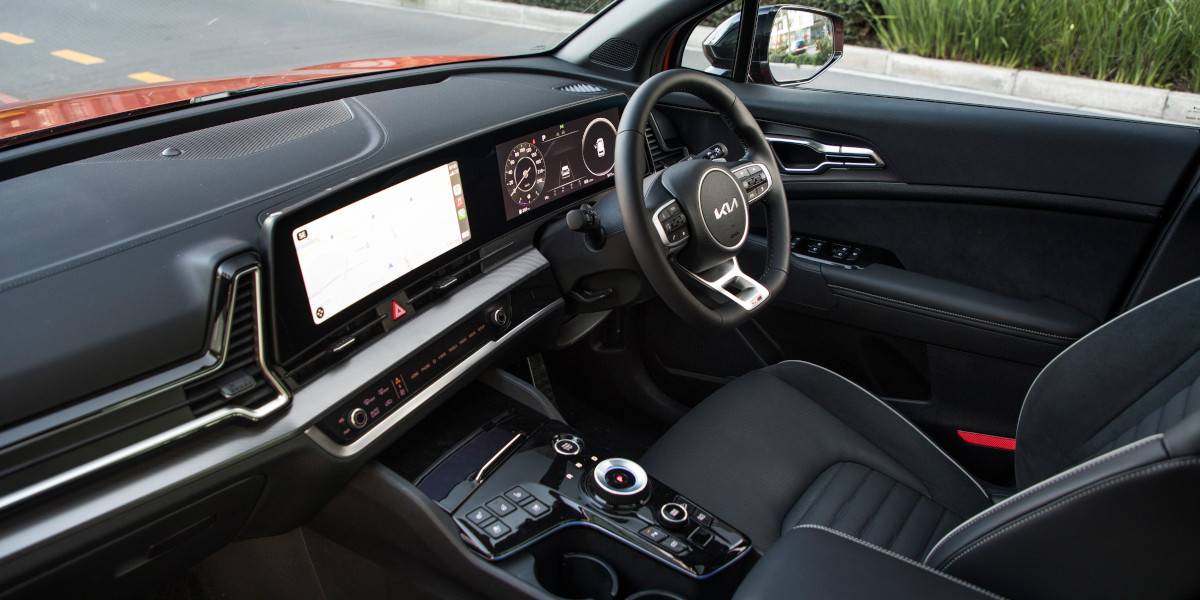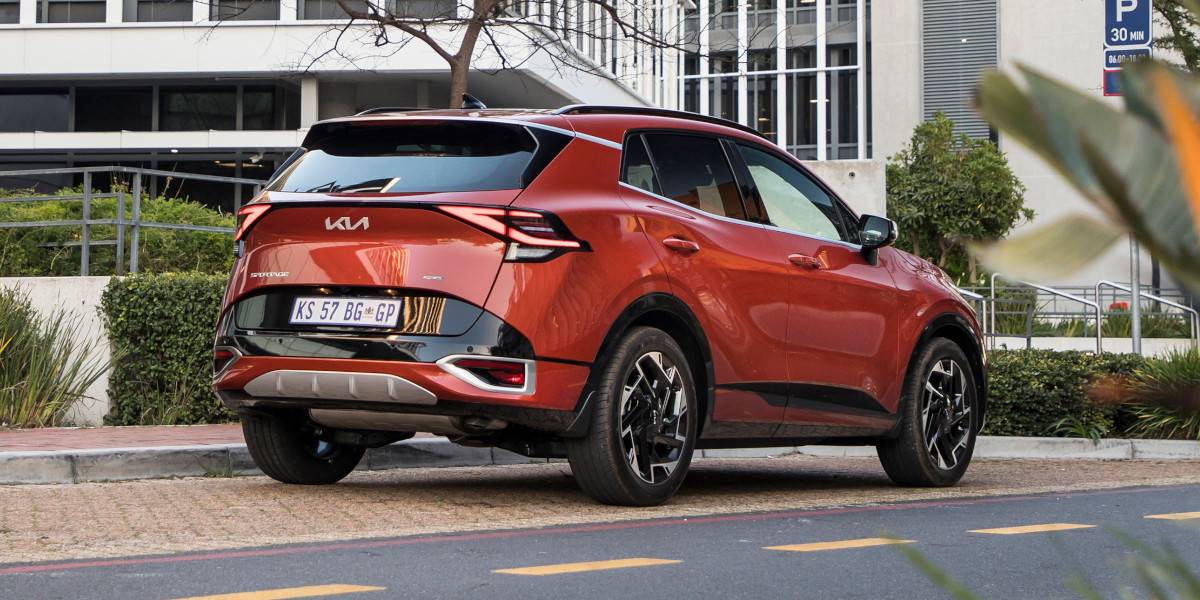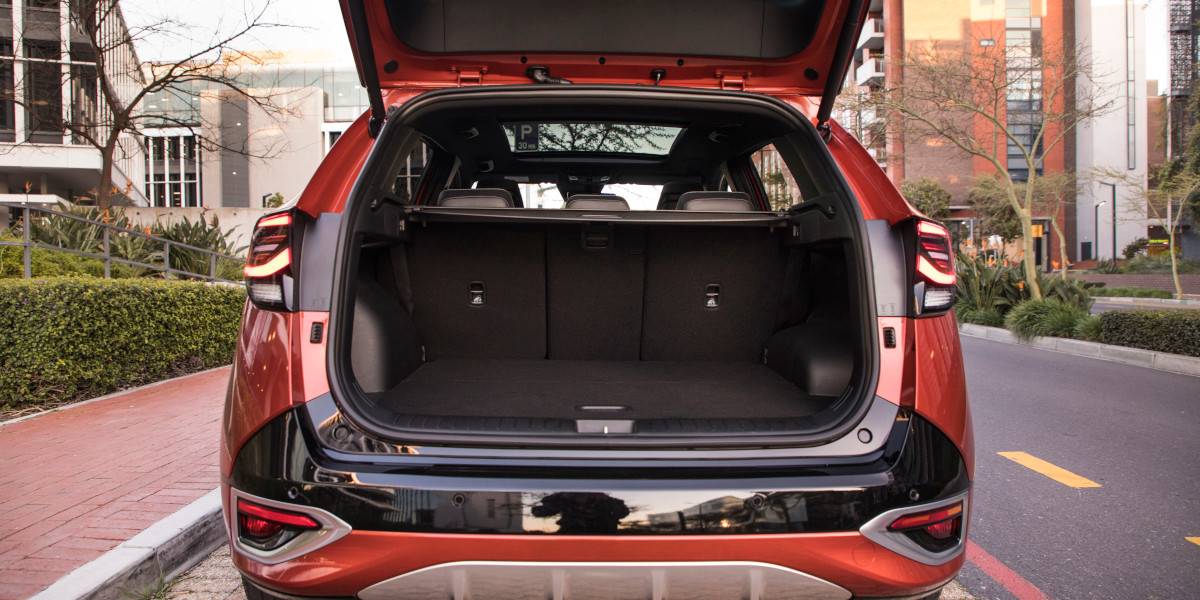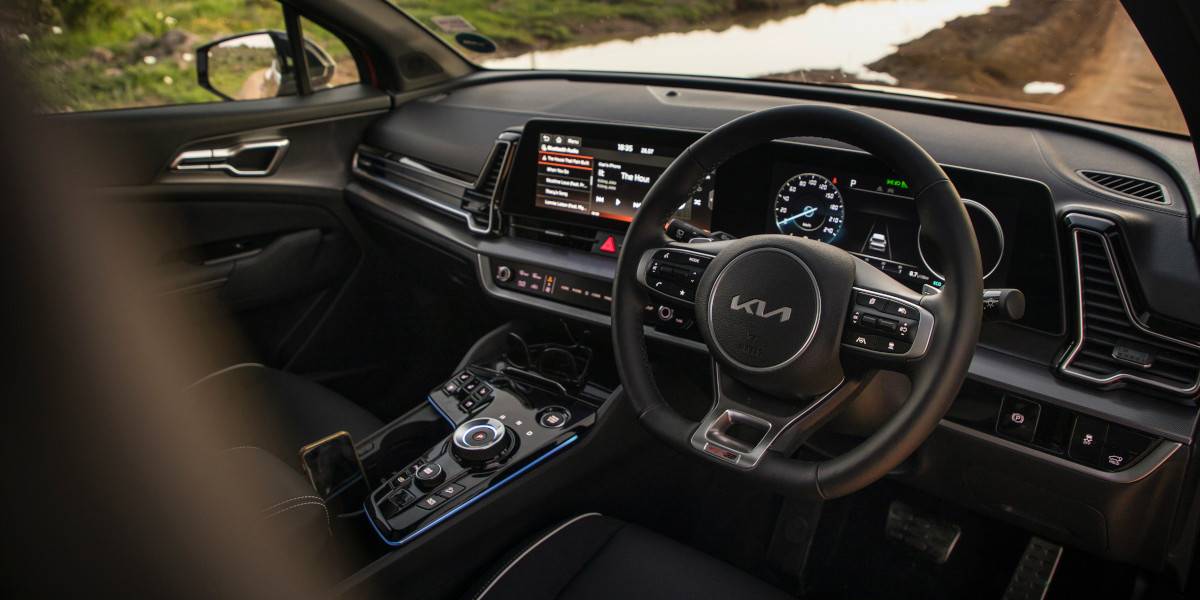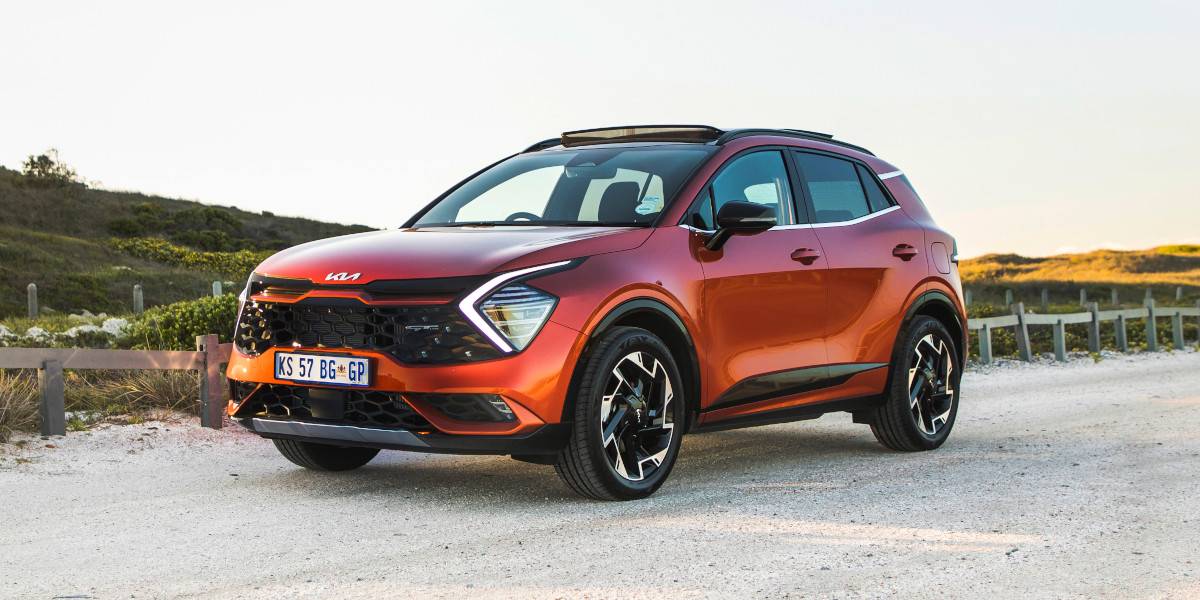 1.6 LX CRDi AT

Service / Maintenance / Warranty

Service interval

15 000 km

Warranty and Service Plan

5 YEAR/UNLIMITED KM WARRANTY, 6 YEAR/90000KM SERVICE PLAN, 5 YEAR/UNLIMITED KM ROADSIDE ASSISTANCE

Active and Passive Safety

Electronic Brakeforce Distribution (EBD)

YES

Auto Windscreen Wipers

YES

ISOfix (secure child seat)

YES

Engine

TRANSEVERSE INLINE 4

Valves

HYDRAULIC LASH ADJUSTER, 4 VALVES PER CYLINDER

Average fuel consumption

4.9 l/Km

Driving and Control Environment

Steering adjustment (up down)

YES

Steering adjustment (in out)

YES

Multi function steering wheel

AUDIO, CRUISE, PHONE

Electric window detail

FRONT + REAR

Electric window 1-touch

DRIVER, PASSENGER

Colour coded bumpers

PAINTED

Colour coded mirrors

BODY
1.6 EX CRDi AT

Service / Maintenance / Warranty

Service interval

15 000 km

Warranty and Service Plan

5 YEAR/UNLIMITED KM WARRANTY, 6 YEAR/90000KM SERVICE PLAN, 5 YEAR/UNLIMITED KM ROADSIDE ASSISTANCE

Active and Passive Safety

Electronic Brakeforce Distribution (EBD)

YES

Auto Windscreen Wipers

YES

ISOfix (secure child seat)

YES

Engine

TRANSEVERSE INLINE 4

Valves

HYDRAULIC LASH ADJUSTER, 4 VALVES PER CYLINDER

Average fuel consumption

4.9 l/Km

Driving and Control Environment

Steering adjustment (up down)

YES

Steering adjustment (in out)

YES

Multi function steering wheel

AUDIO, CRUISE, PHONE

Electric window detail

FRONT + REAR

Electric window 1-touch

DRIVER, PASSENGER

Colour coded bumpers

PAINTED

Colour coded mirrors

BODY
1.6 TGDi GT LINE AT

Service / Maintenance / Warranty

Service interval

15 000 km

Warranty and Service Plan

5 YEAR/UNLIMITED KM WARRANTY, 6 YEAR/90000KM SERVICE PLAN, 5 YEAR/UNLIMITED ROADSIDE ASSISTANCE

Active and Passive Safety

Electronic Brakeforce Distribution (EBD)

YES

Auto Windscreen Wipers

YES

ISOfix (secure child seat)

YES

Engine

LONGITUDINAL INLINE 4

Valves

DOHC CVVT 16V SWING ARMS HYDRAULIC LASH ADJUSTER

Driving and Control Environment

Steering adjustment (up down)

YES

Steering adjustment (in out)

YES

Multi function steering wheel

AUDIO, CRUISE, PHONE

Electric window detail

FRONT + REAR

Electric window 1-touch

DRIVER, PASSENGER

Colour coded bumpers

PAINTED

Colour coded mirrors

BODY
1.6 TGDi LINE PLUS AT

Service / Maintenance / Warranty

Service interval

15 000 km

Warranty and Service Plan

5 YEAR/UNLIMITED KM WARRANTY, 6 YEAR/90000KM SERVICE PLAN, 5 YEAR/UNLIMITED ROADSIDE ASSISTANCE

Active and Passive Safety

Electronic Brakeforce Distribution (EBD)

YES

Auto Windscreen Wipers

YES

ISOfix (secure child seat)

YES

Engine

LONGITUDINAL INLINE 4

Valves

DOHC CVVT 16V SWING ARMS HYDRAULIC LASH ADJUSTER

Driving and Control Environment

Steering adjustment (up down)

YES

Steering adjustment (in out)

YES

Multi function steering wheel

AUDIO, CRUISE, PHONE

Electric window detail

FRONT + REAR

Electric window 1-touch

DRIVER, PASSENGER

Colour coded bumpers

PAINTED

Colour coded mirrors

BODY
1.6 GT LINE PLUS CRDi AT

Service / Maintenance / Warranty

Service interval

15 000 km

Warranty and Service Plan

5 YEAR/UNLIMITED KM WARRANTY, 6 YEAR/90000KM SERVICE PLAN, 5 YEAR/UNLIMITED KM ROADSIDE ASSISTANCE

Active and Passive Safety

Electronic Brakeforce Distribution (EBD)

YES

Auto Windscreen Wipers

YES

ISOfix (secure child seat)

YES

Engine

TRANSEVERSE INLINE 4

Valves

HYDRAULIC LASH ADJUSTER, 4 VALVES PER CYLINDER

Average fuel consumption

4.9 l/Km

Driving and Control Environment

Steering adjustment (up down)

YES

Steering adjustment (in out)

YES

Multi function steering wheel

AUDIO, CRUISE, PHONE

Electric window detail

FRONT + REAR

Electric window 1-touch

DRIVER, PASSENGER

Colour coded bumpers

PAINTED

Colour coded mirrors

BLACK
1.6 TGDi GT LINE S AT

Service / Maintenance / Warranty

Service interval

15 000 km

Warranty and Service Plan

5 YEAR/UNLIMITED KM WARRANTY, 6 YEAR/90000KM SERVICE PLAN, 5 YEAR/UNLIMITED ROADSIDE ASSISTANCE

Active and Passive Safety

Electronic Brakeforce Distribution (EBD)

YES

Auto Windscreen Wipers

YES

ISOfix (secure child seat)

YES

Engine

LONGITUDINAL INLINE 4

Valves

DOHC CVVT 16V SWING ARMS HYDRAULIC LASH ADJUSTER

Driving and Control Environment

Steering adjustment (up down)

YES

Steering adjustment (in out)

YES

Multi function steering wheel

AUDIO, CRUISE, PHONE

Electric window detail

FRONT + REAR

Electric window 1-touch

DRIVER, PASSENGER

Colour coded bumpers

PAINTED

Colour coded mirrors

BODY
Available Colour Options