MAZDA CX-5 MODELS
ONE WITH THE DRIVE
The updated Mazda CX-5 captures the eye and the imagination with a sleek new front end design that features a signature wing extending outward from the 3D textured grille. Styled with KODO Design principles, character lines have been minimised in favour of surfaces that catch the light. Next generation technology ensures that inside you can enjoy a smoother and quieter ride, as well as more comfortable seats that support the S-curve of your spine.
EBD
Electronic Brakeforce Distribution
SATNAV
Automotive Navigation System *
Electric windows
FRONT + REAR
5.7 - 7.3 l/100km
Average Fuel Consumption

Cruise in Comfort
The SKYACTIV engine offers G-Vectoring Control (GVC), the first innovation from the SKYACTIV-VEHICLE DYNAMICS series technology. By finely controlling engine torque, based on the steering and acceleration of the driver, G-Vectoring Control (GVC) improves both handling for the driver and ride quality for the passengers when steering around corners.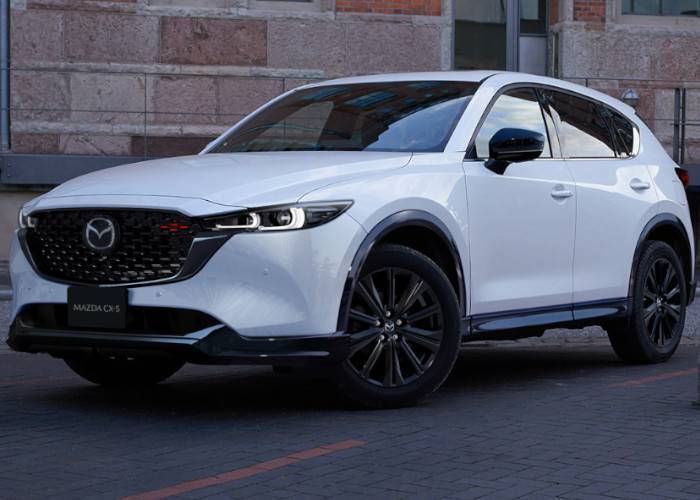 MZD Connect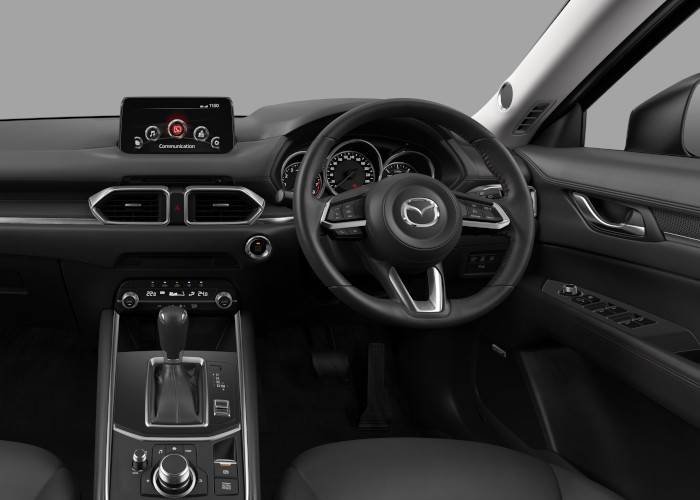 Comfort, technology and spaciousness meet quality finishes everywhere you turn. The elegantly crafted cabin surrounds the driver with carefully positioned controls. The Mazda CX-5 represents the latest in connectivity and infotainment. Up front, MZD Connect allows you to safely access your compatible smartphone's contact, social media and music.
Executive Response
When it comes to performance, a smooth ride and athletic responses are just the beginning. Automatic and manual transmissions have been developed to increase responsiveness while all elements of the chassis – from brakes to suspension to steering – have been refined to provide a higher-quality, more enjoyable ride. <br>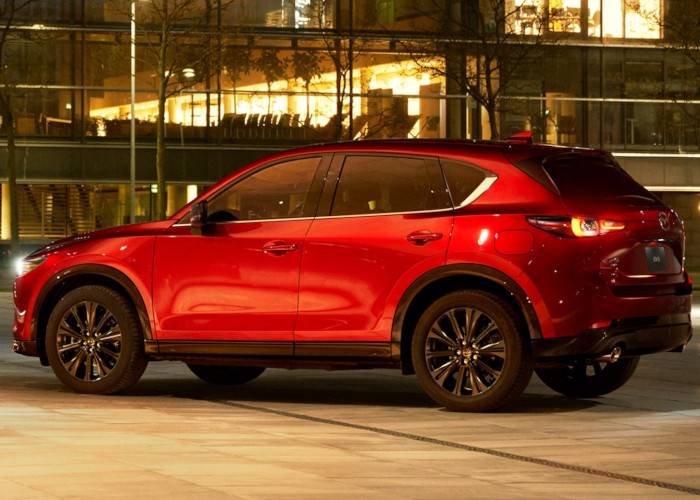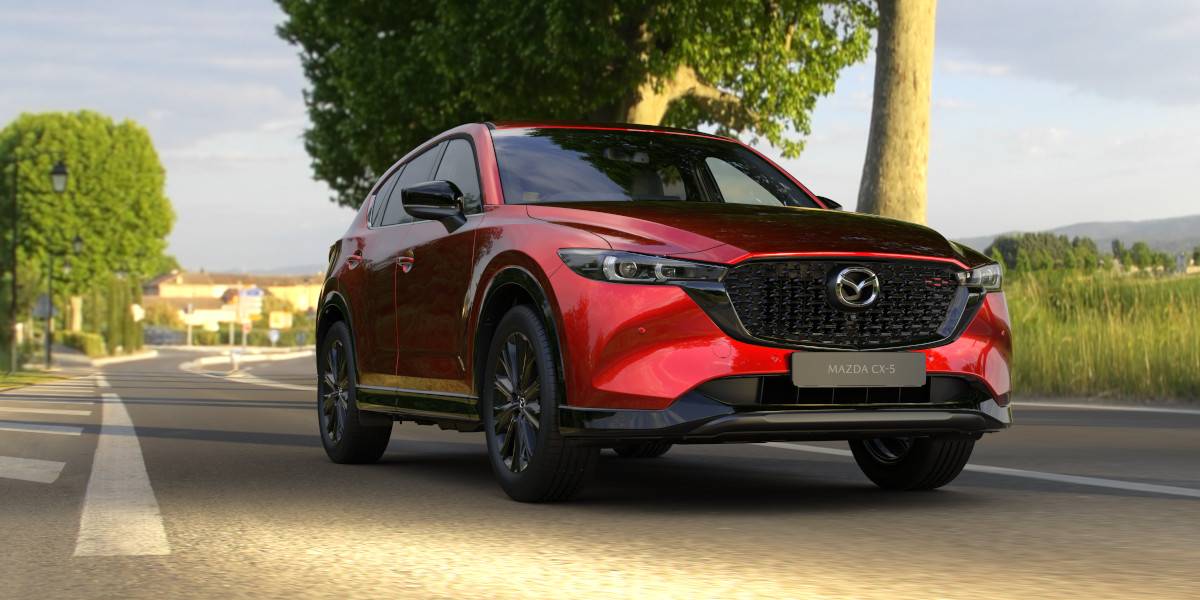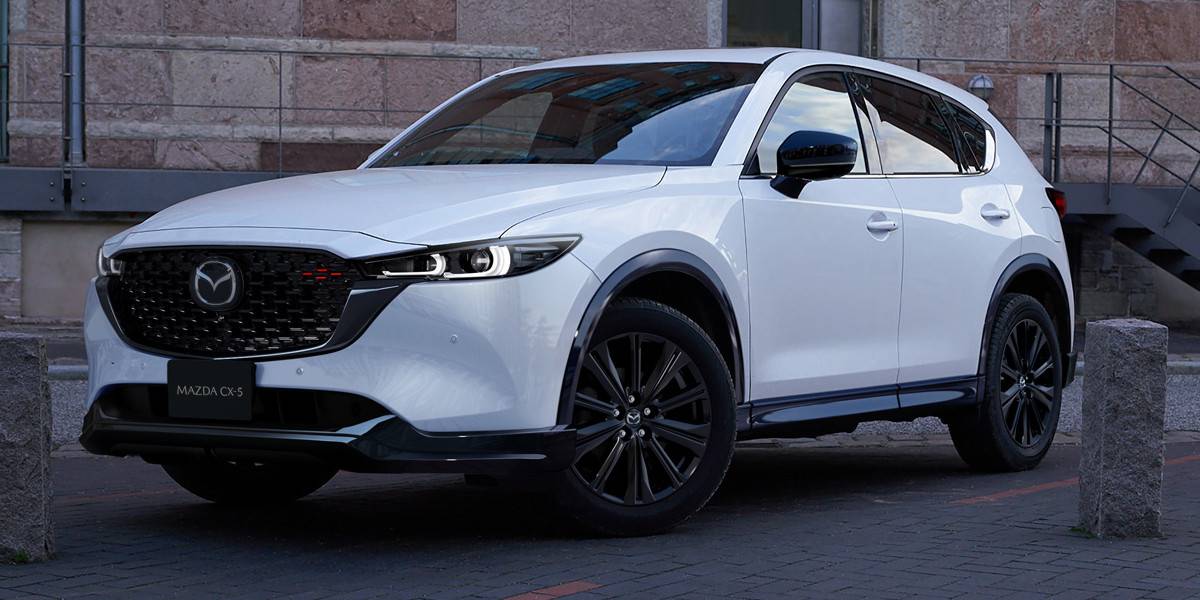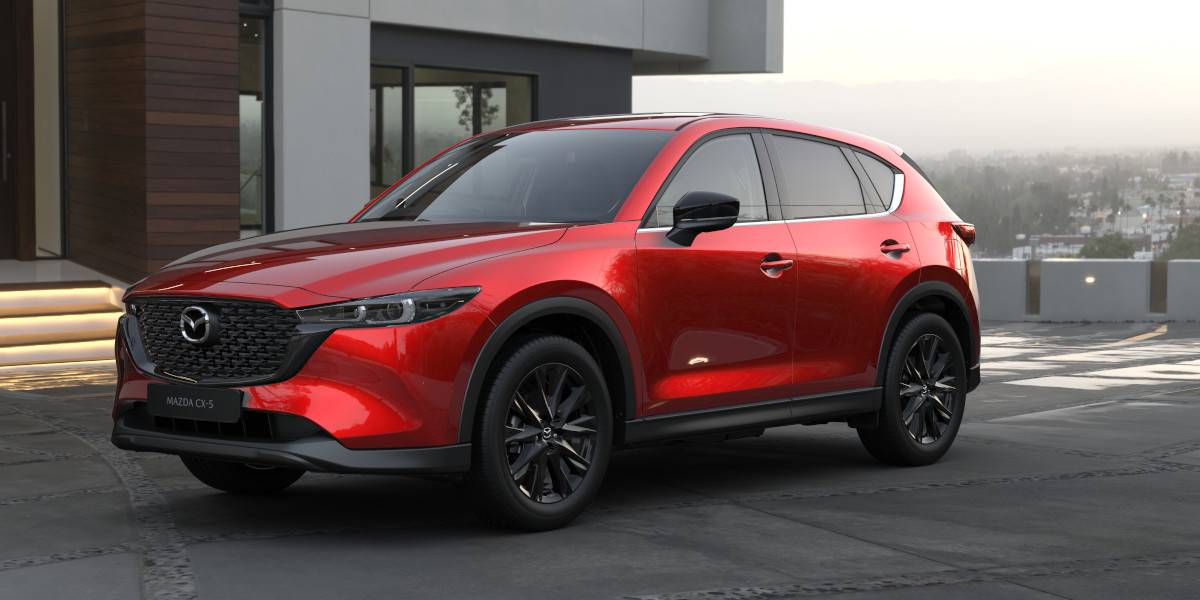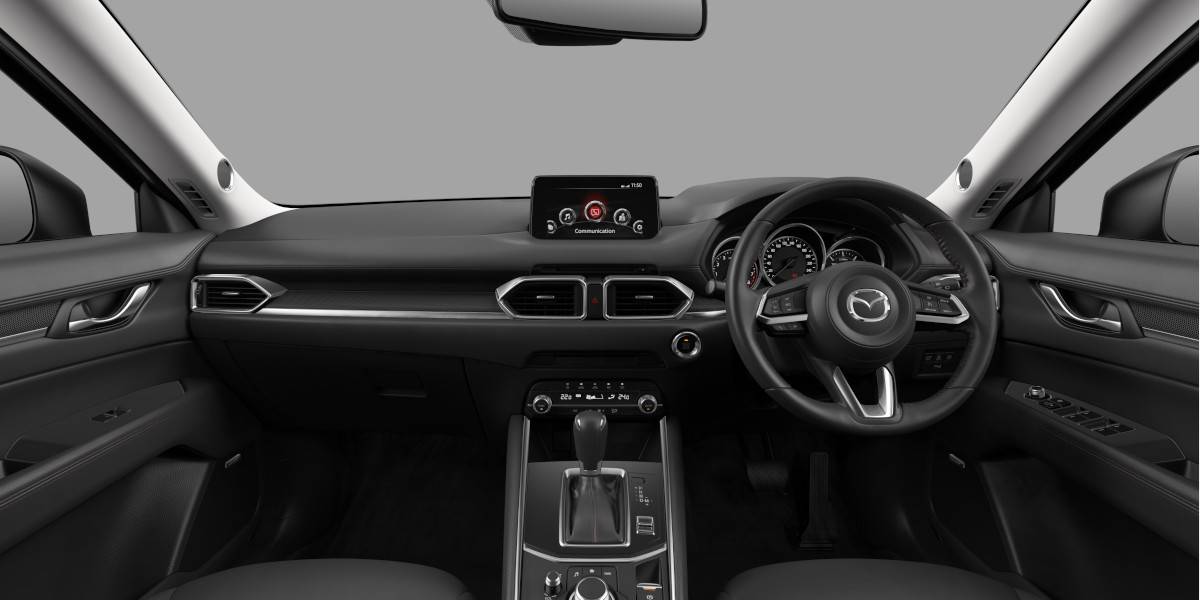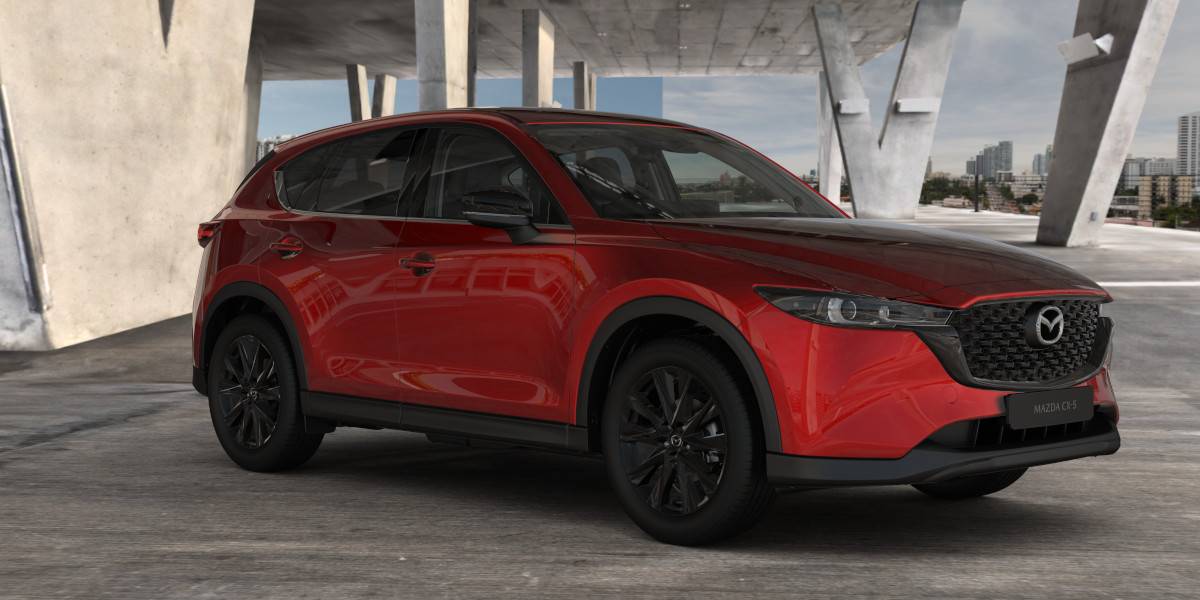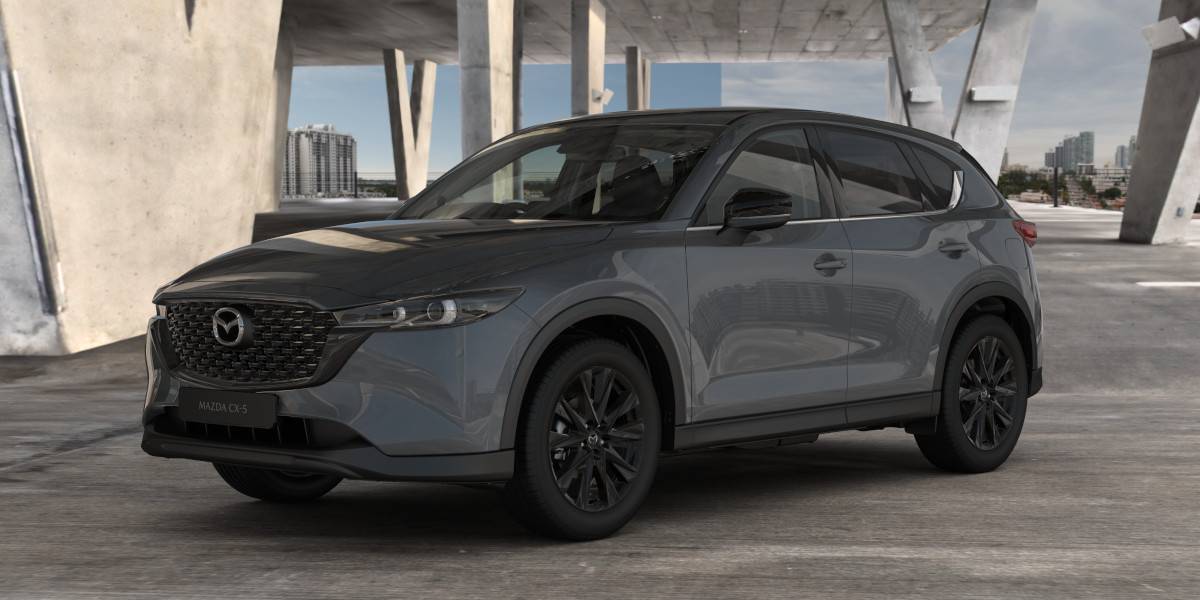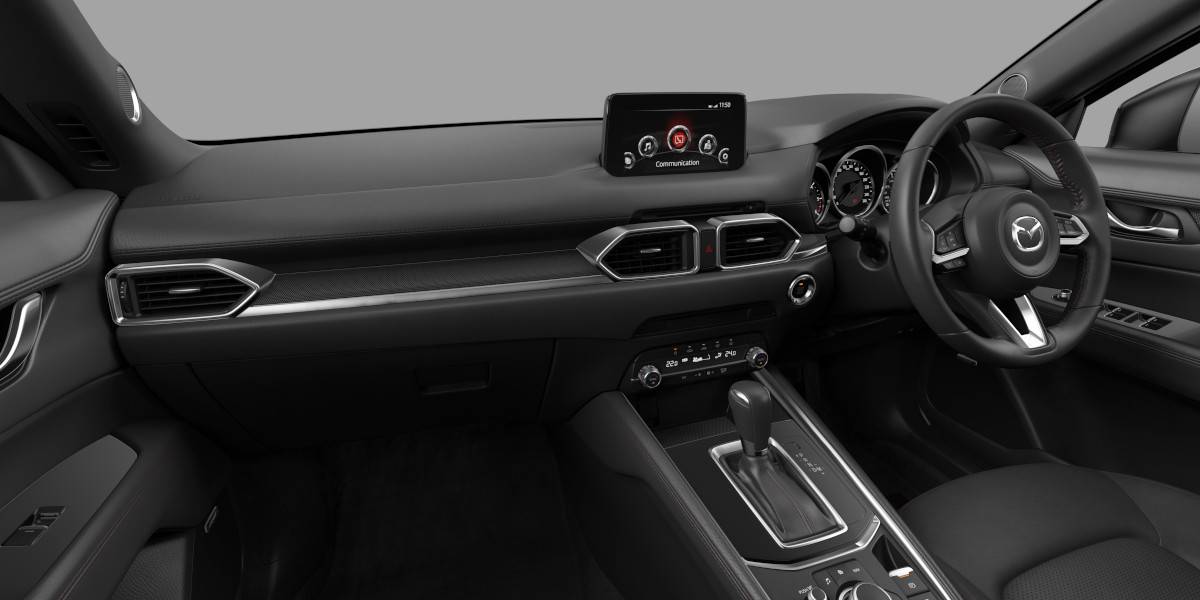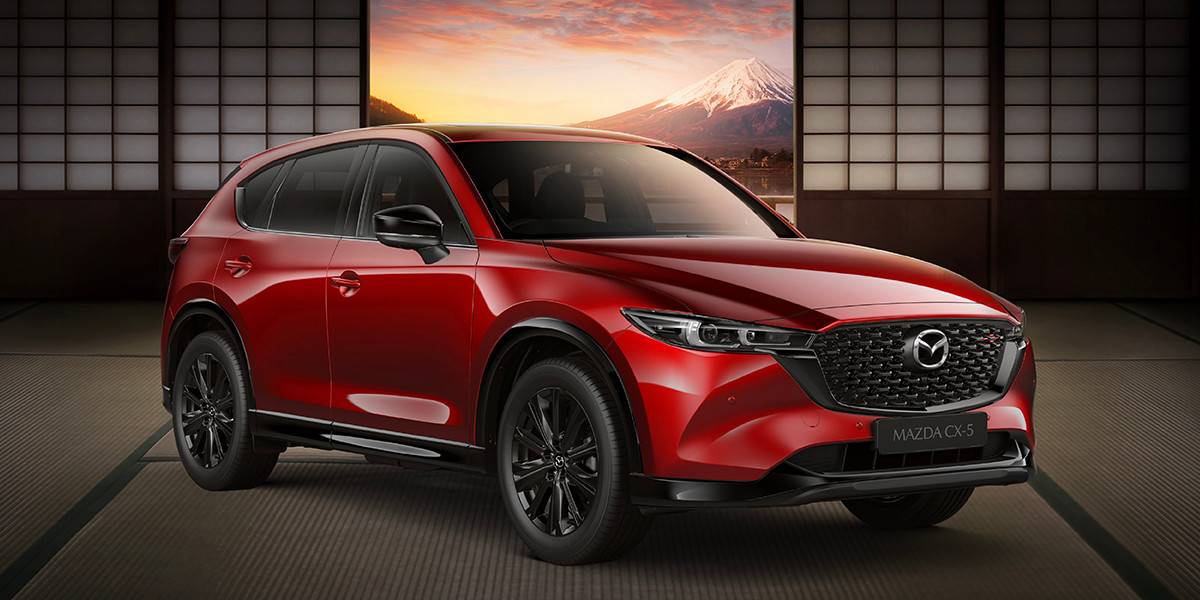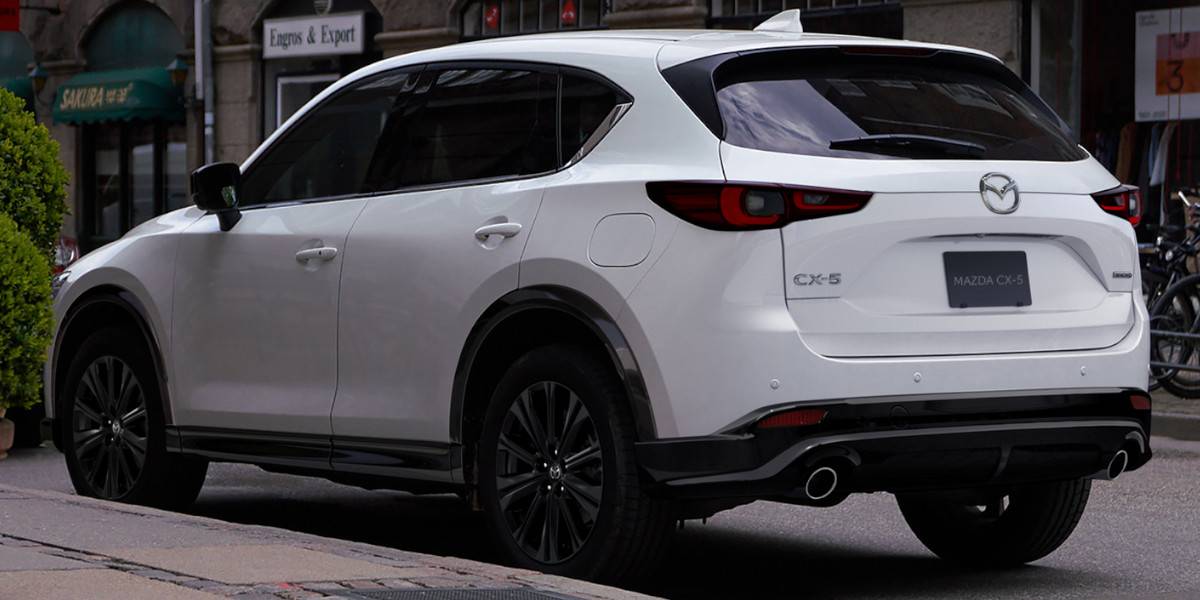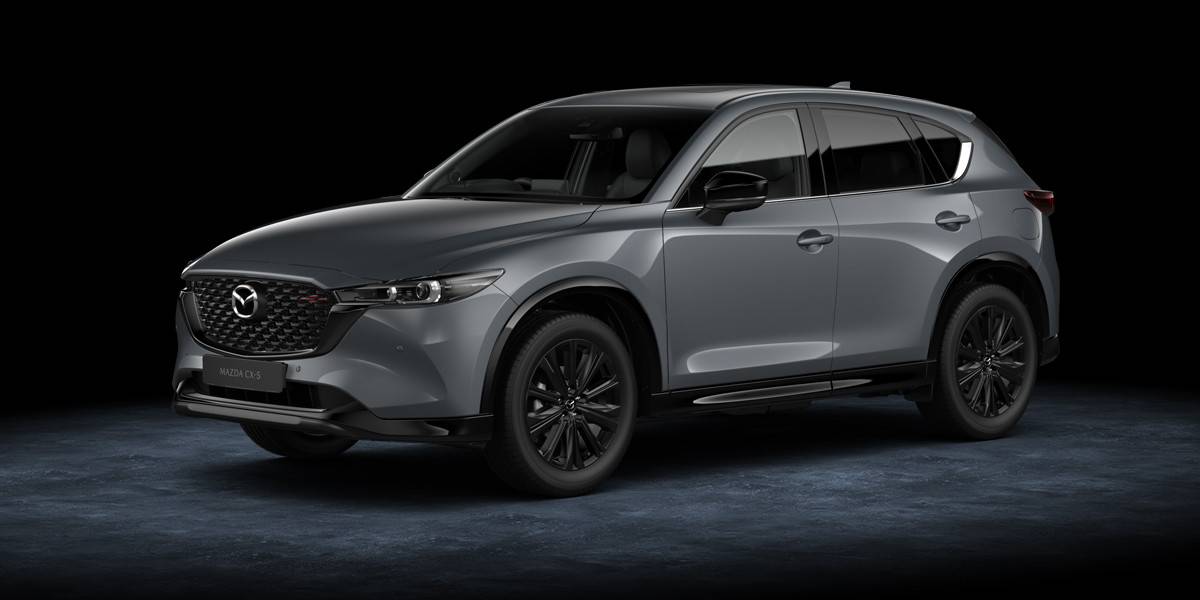 2.0 ACTIVE FWD

Service / Maintenance / Warranty

Service interval

15 000 km

Warranty and Service Plan

3 YEAR/UNLIMITED KM WARRANTY, 3 YEAR/ UNLIMITED KM SERVICE PLAN, 3 YEAR ROADSIDE ASSISTANCE

Active and Passive Safety

Electronic Brakeforce Distribution (EBD)

YES

ISOfix (secure child seat)

YES

Engine

TRANSVERSE INLINE 4

Valves

DOHC, 4 VALVES PER CYLINDER, S-VT

Average fuel consumption

6.8 l/Km

Driving and Control Environment

Steering adjustment (up down)

YES

Steering adjustment (in out)

YES

Multi function steering wheel

AUDIO, PHONE, CRUISE

Spare tire size

SPACESAVER

Electric window detail

FRONT + REAR

Electric window 1-touch

ALL

Colour coded bumpers

BODY

Colour coded mirrors

BODY

Satellite navigation

OPTION
2.0 ACTIVE FWD AT

Service / Maintenance / Warranty

Service interval

15 000 km

Warranty and Service Plan

3 YEAR/UNLIMITED KM WARRANTY, 3 YEAR/ UNLIMITED KM SERVICE PLAN, 3 YEAR ROADSIDE ASSISTANCE

Active and Passive Safety

Electronic Brakeforce Distribution (EBD)

YES

ISOfix (secure child seat)

YES

Engine

TRANSVERSE INLINE 4

Valves

DOHC, 4 VALVES PER CYLINDER, S-VT

Average fuel consumption

6.9 l/Km

Driving and Control Environment

Steering adjustment (up down)

YES

Steering adjustment (in out)

YES

Multi function steering wheel

AUDIO, PHONE, CRUISE

Spare tire size

SPACESAVER

Electric window detail

FRONT + REAR

Electric window 1-touch

ALL

Colour coded bumpers

BODY

Colour coded mirrors

BODY

Satellite navigation

OPTION
2.0 DYNAMIC FWD AT

Service / Maintenance / Warranty

Service interval

15 000 km

Warranty and Service Plan

3 YEAR/UNLIMITED KM WARRANTY, 3 YEAR/ UNLIMITED KM SERVICE PLAN, 3 YEAR ROADSIDE ASSISTANCE

Active and Passive Safety

Electronic Brakeforce Distribution (EBD)

YES

ISOfix (secure child seat)

YES

Engine

TRANSVERSE INLINE 4

Valves

DOHC, 4 VALVES PER CYLINDER, S-VT

Average fuel consumption

6.9 l/Km

Driving and Control Environment

Steering adjustment (up down)

YES

Steering adjustment (in out)

YES

Multi function steering wheel

AUDIO, PHONE, CRUISE

Spare tire size

SPACESAVER

Electric window detail

FRONT + REAR

Electric window 1-touch

ALL

Colour coded bumpers

BODY

Colour coded mirrors

BODY

Satellite navigation

OPTION
2.0 CARBON EDITION FWD AT

Service / Maintenance / Warranty

Service interval

15 000 km

Warranty and Service Plan

3 YEAR/UNLIMITED KM WARRANTY, 3 YEAR/ UNLIMITED KM SERVICE PLAN, 3 YEAR ROADSIDE ASSISTANCE

Active and Passive Safety

Electronic Brakeforce Distribution (EBD)

YES

ISOfix (secure child seat)

YES

Engine

TRANSVERSE INLINE 4

Valves

DOHC, 4 VALVES PER CYLINDER, S-VT

Average fuel consumption

6.9 l/Km

Driving and Control Environment

Steering adjustment (up down)

YES

Steering adjustment (in out)

YES

Multi function steering wheel

AUDIO, PHONE, CRUISE

Spare tire size

SPACESAVER

Electric window detail

FRONT + REAR

Electric window 1-touch

ALL

Colour coded bumpers

BODY

Colour coded mirrors

GLOSSY BLACK
2.5 INDIVIDUAL AWD AT

Service / Maintenance / Warranty

Service interval

15 000 km

Warranty and Service Plan

3 YEAR/UNLIMITED KM WARRANTY, 3 YEAR/ UNLIMITED KM SERVICE PLAN, 3 YEAR ROADSIDE ASSISTANCE

Active and Passive Safety

Electronic Brakeforce Distribution (EBD)

YES

ISOfix (secure child seat)

YES

Engine

TRANSVERSE INLINE 4

Valves

DOHC, 4 VALVES PER CYLINDER, S-VT

Average fuel consumption

7.3 l/Km

Driving and Control Environment

Steering adjustment (up down)

YES

Steering adjustment (in out)

YES

Multi function steering wheel

AUDIO, PHONE, CRUISE

Spare tire size

SPACESAVER

Electric window detail

FRONT + REAR

Electric window 1-touch

ALL

Colour coded bumpers

BODY

Colour coded mirrors

BODY
2.2 DE AKERA AWD AT

Service / Maintenance / Warranty

Service interval

15 000 km

Warranty and Service Plan

3 YEAR/UNLIMITED KM WARRANTY, 3 YEAR/ UNLIMITED KM SERVICE PLAN, 3 YEAR ROADSIDE ASSISTANCE

Active and Passive Safety

Electronic Brakeforce Distribution (EBD)

YES

ISOfix (secure child seat)

YES

Engine

TRANSVERSE INLINE 4

Valves

DOHC, 4 VALVES PER CYLINDER, S-VT

Average fuel consumption

5.7 l/Km

Driving and Control Environment

Steering adjustment (up down)

YES

Steering adjustment (in out)

YES

Multi function steering wheel

AUDIO, PHONE, CRUISE

Spare tire size

SPACESAVER

Electric window detail

FRONT + REAR

Electric window 1-touch

ALL

Colour coded bumpers

BODY

Colour coded mirrors

BODY
Available Colour Options