HONDA FIT MODELS
ERGONOMIC DESIGN
The All-New Honda FIT is here to deliver an advanced driving experience with sleek, sophisticated finishes and generous interior space, now also available with Honda's new e:HEV Hybrid Technology. This performance-inspired companion takes metropolitan manoeuvrability to new heights. Finding your FIT has never been this easy.
Electric windows
FRONT + REAR
EBD
Electronic Brakeforce Distribution
3.7 - 5.5 l/100km
Average Fuel Consumption
ABS
Anti-lock Braking System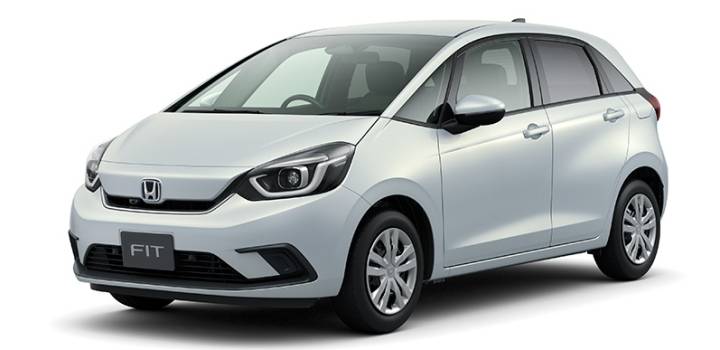 DETAILED DESIGN
When designing and building the latest FIT, Honda engineers restructured their approach. They conceived a compelling new proposition in the compact segment: An all-new city car that boasts outstanding everyday usability and readiness to meet the needs of modern consumers.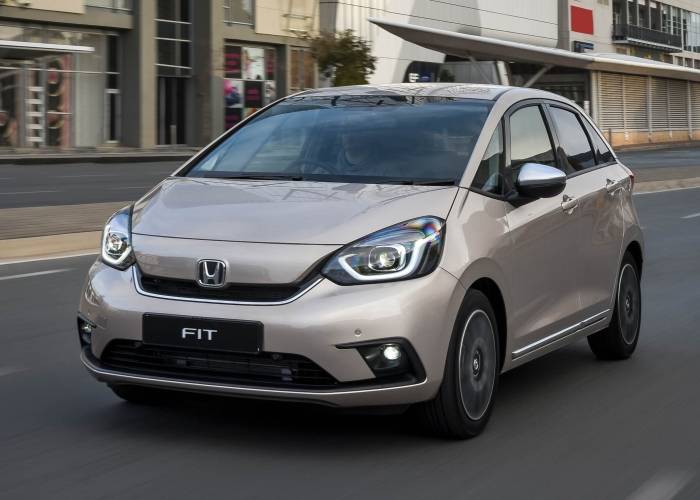 INTERACTION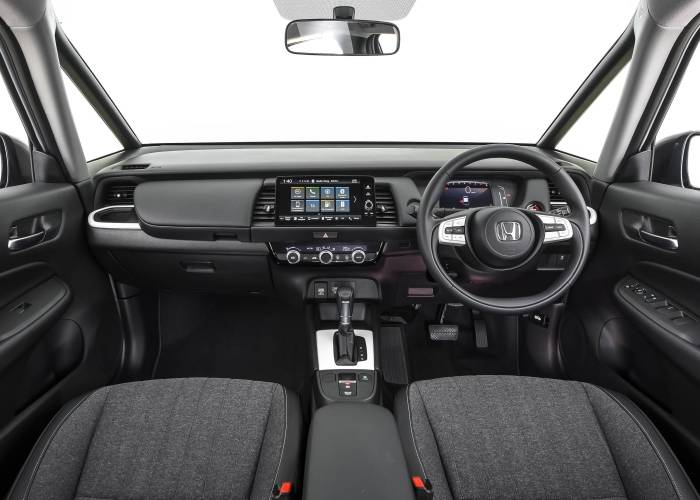 The car's interior designers paid great attention to detail when creating the uncluttered dashboard and interface. In response to consumer demand, Honda has reinstated physical controls for key functions, with tactile, precise-feeling dials for heating and ventilation settings.
HYBRID POWERTRAIN
he FIT's powerful compact dual electric motors are connected to a 1.5-litre i-VTEC petrol engine, with peak power output from the propulsion motor. The total output of 80kW and 253Nm of electric propulsion torque can propel the car to 100km/h in just 9.4 seconds and on to a maximum speed of 175km/h.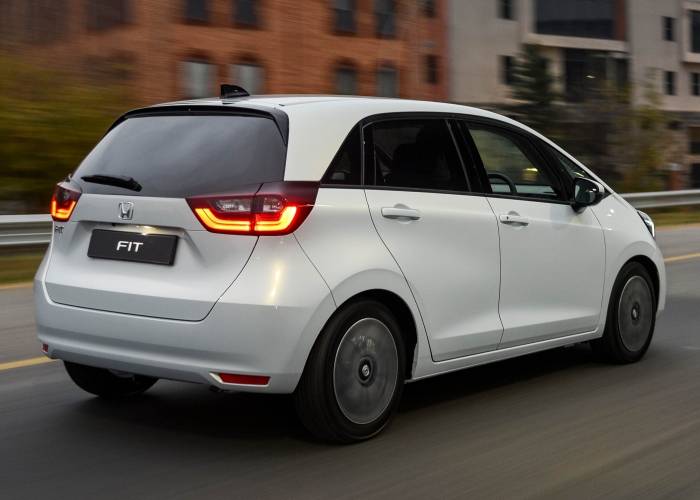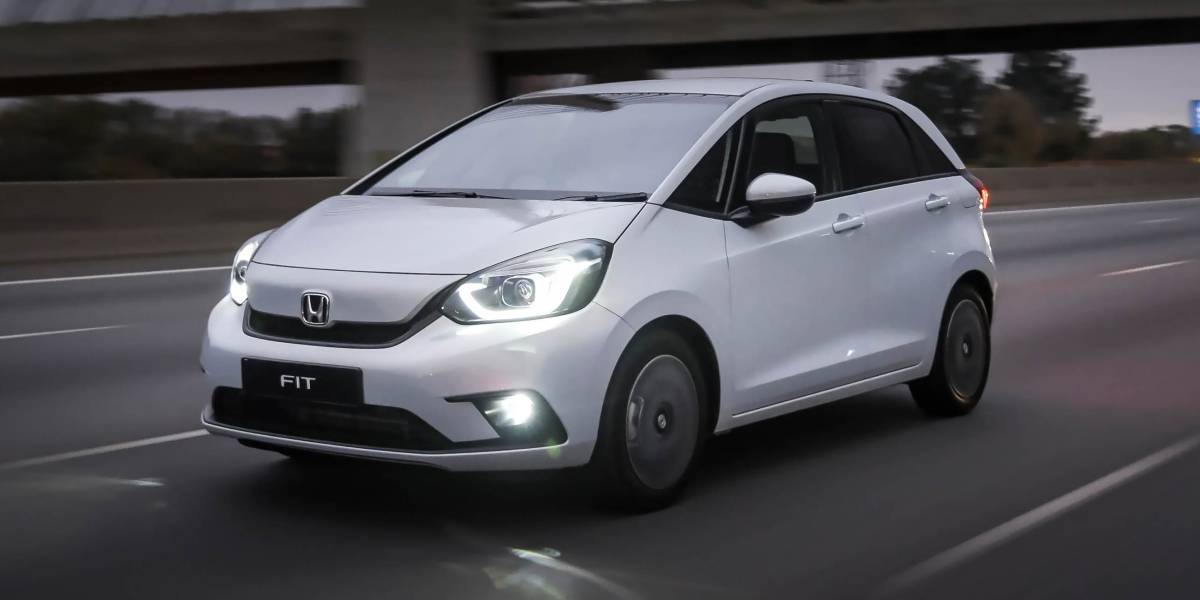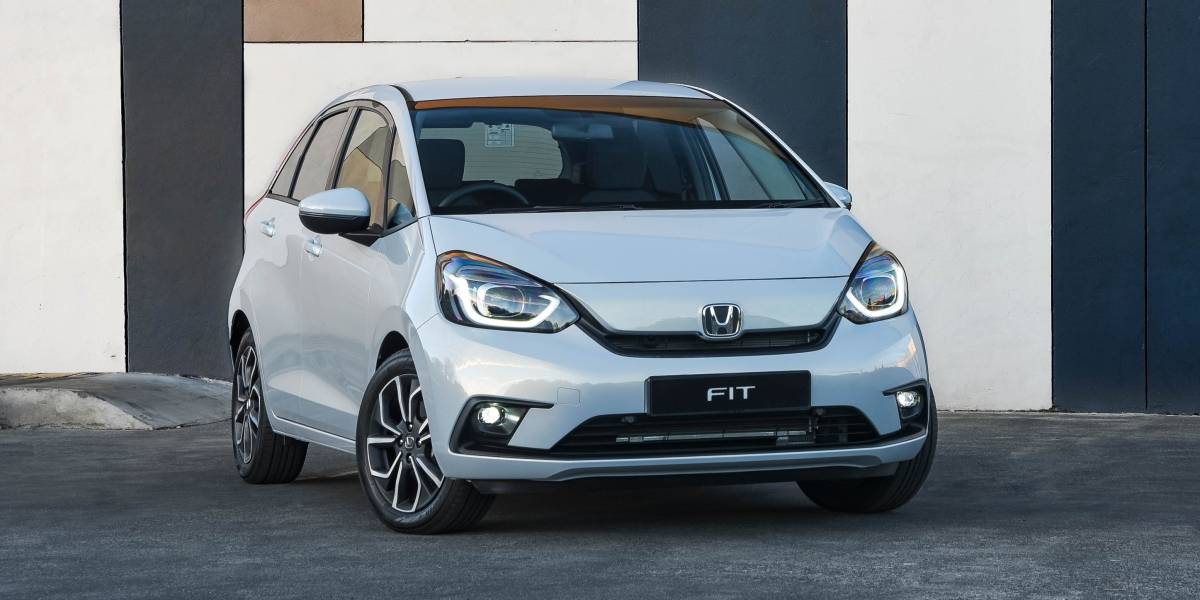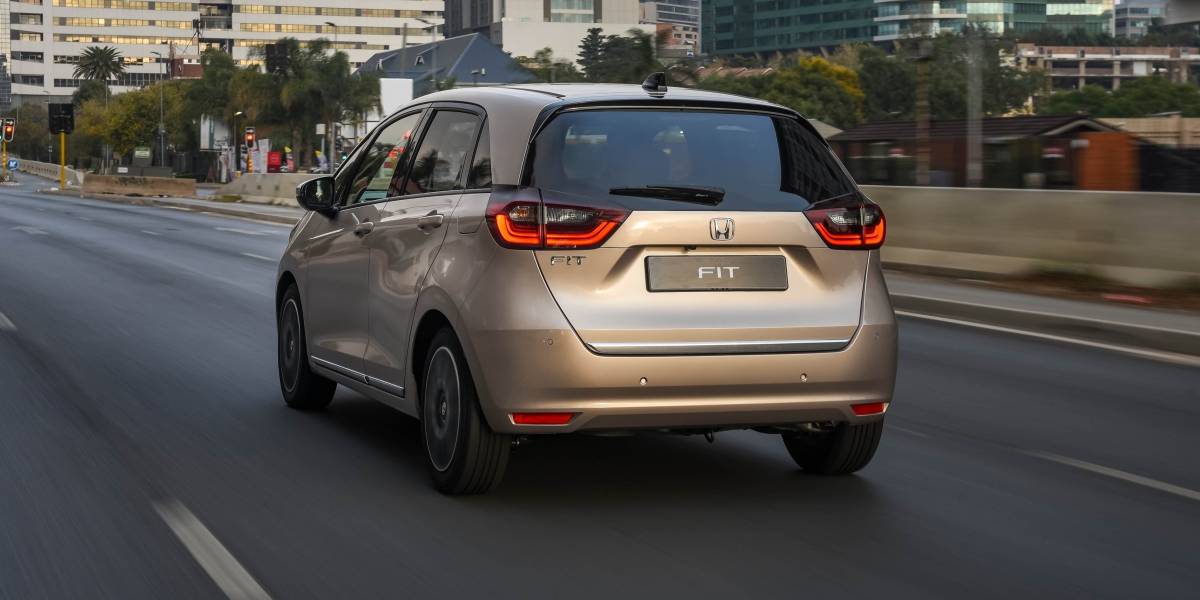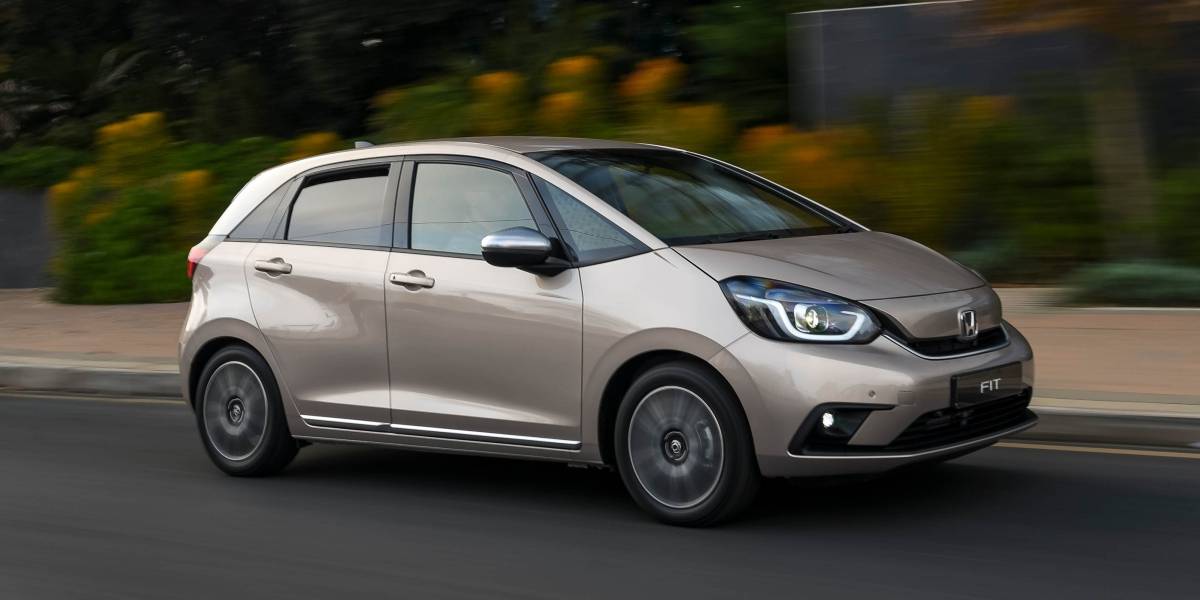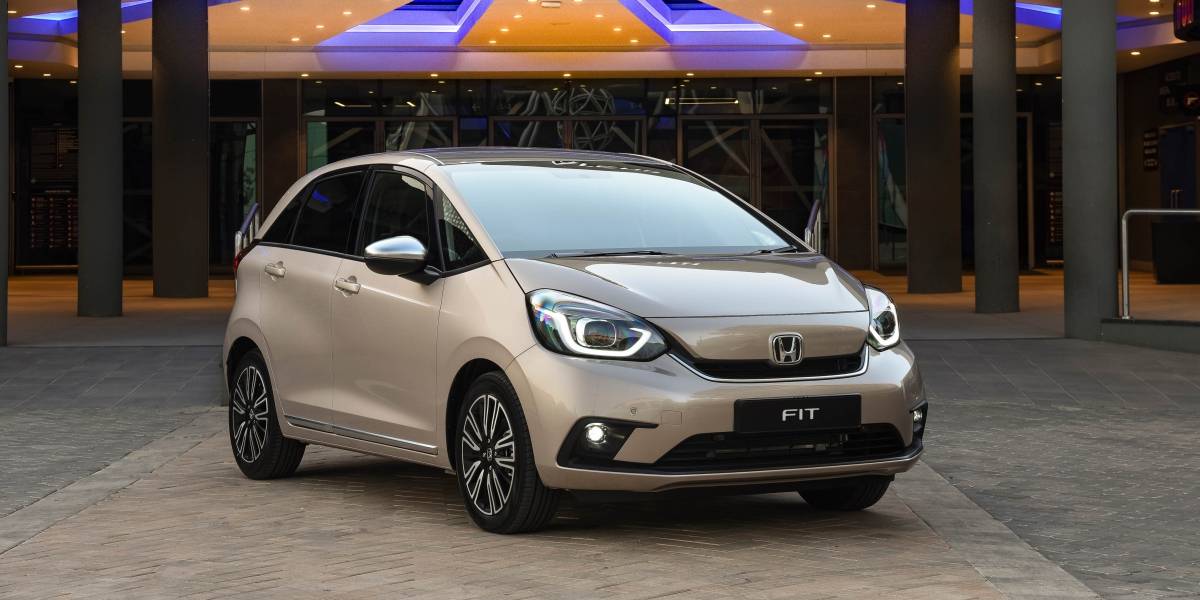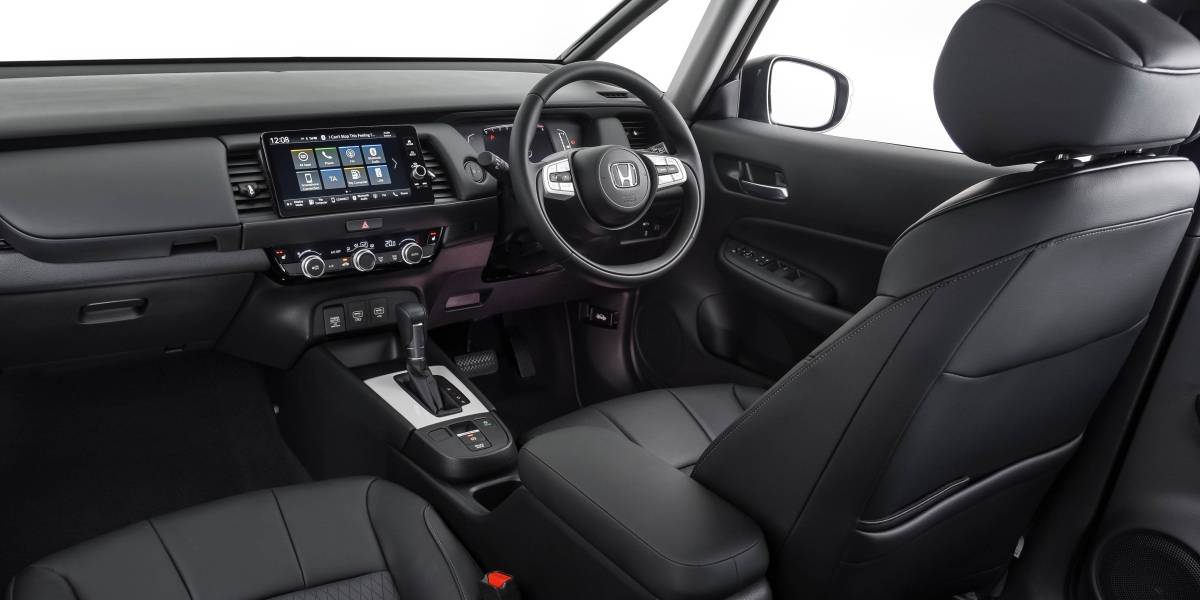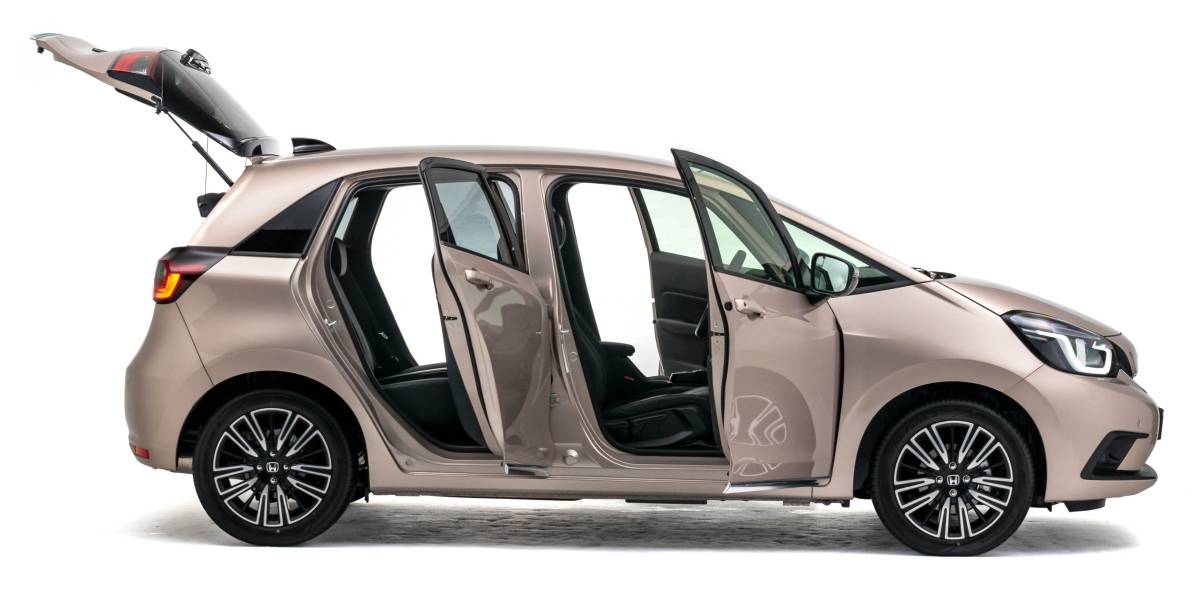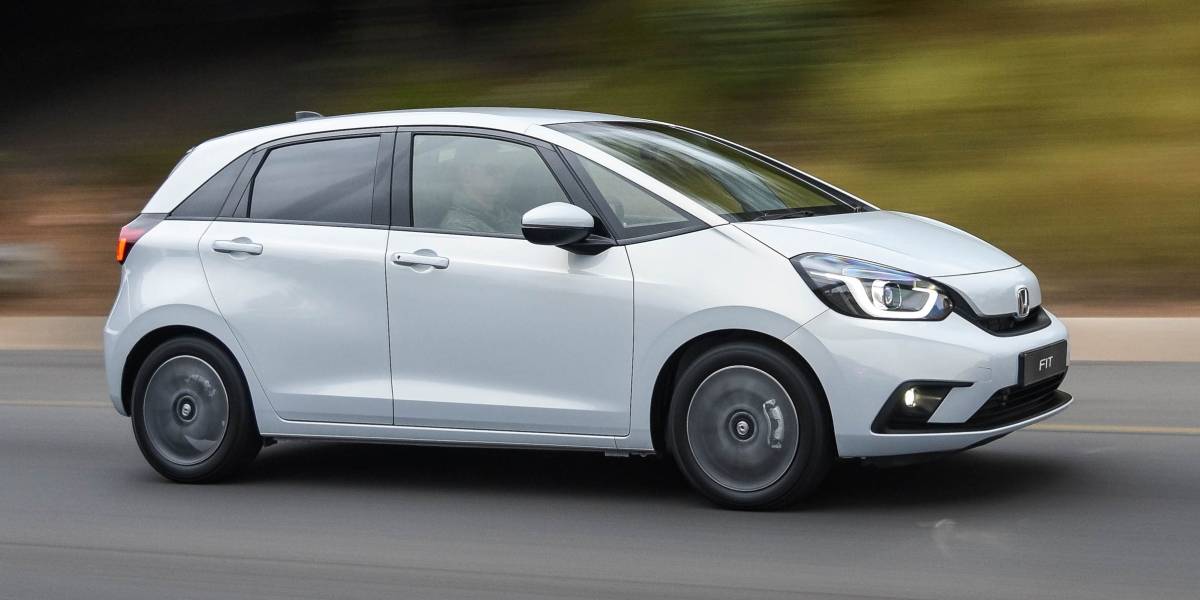 1.5 COMFORT CVT

Service / Maintenance / Warranty

Service interval

15 000 km

Warranty and Service Plan

5 YEAR/200000KM WARRANTY, 4 YEAR/60000KM SERVICE PLAN, 3 YEAR ROADSIDE ASSISTANCE

Active and Passive Safety

Electronic Brakeforce Distribution (EBD)

YES

Engine

TRANSVERSE INLINE 4

Average fuel consumption

5.5 l/Km

Driving and Control Environment

Steering adjustment (up down)

YES

Steering adjustment (in out)

YES

Multi function steering wheel

AUDIO, PHONE,CRUISE

Spare tire size

SPACESAVER

Electric window detail

FRONT + REAR

Electric window 1-touch

DRIVER

Colour coded bumpers

PAINTED

Colour coded mirrors

BODY
1.5 ELEGANCE CVT

Service / Maintenance / Warranty

Service interval

15 000 km

Warranty and Service Plan

5 YEAR/200000KM WARRANTY, 4 YEAR/60000KM SERVICE PLAN, 3 YEAR ROADSIDE ASSISTANCE

Active and Passive Safety

Electronic Brakeforce Distribution (EBD)

YES

Engine

TRANSVERSE INLINE 4

Average fuel consumption

5.5 l/Km

Driving and Control Environment

Steering adjustment (up down)

YES

Steering adjustment (in out)

YES

Multi function steering wheel

AUDIO, PHONE,CRUISE

Spare tire size

SPACESAVER

Electric window detail

FRONT + REAR

Electric window 1-touch

DRIVER

Colour coded bumpers

PAINTED

Colour coded mirrors

BODY
1.5 EXECUTIVE CVT

Service / Maintenance / Warranty

Service interval

15 000 km

Warranty and Service Plan

5 YEAR/200000KM WARRANTY, 4 YEAR/60000KM SERVICE PLAN, 3 YEAR ROADSIDE ASSISTANCE

Active and Passive Safety

Electronic Brakeforce Distribution (EBD)

YES

Engine

TRANSVERSE INLINE 4

Average fuel consumption

5.5 l/Km

Driving and Control Environment

Steering adjustment (up down)

YES

Steering adjustment (in out)

YES

Multi function steering wheel

AUDIO, PHONE,CRUISE

Spare tire size

SPACESAVER

Electric window detail

FRONT + REAR

Electric window 1-touch

DRIVER

Colour coded bumpers

PAINTED

Colour coded mirrors

SILVER
1.5 HYBRID E-CVT

Service / Maintenance / Warranty

Service interval

15 000 km

Warranty and Service Plan

5 YEAR/200000KM WARRANTY, 8 YEAR/200000KM HYBRID SYSTEM WARRANTY, 4 YEAR/60000KM SERVICE PLAN, 3 YEAR ROADSIDE ASSISTANCE

Active and Passive Safety

Electronic Brakeforce Distribution (EBD)

YES

Engine

TRANSVERSE INLINE 4

Average fuel consumption

3.7 l/Km

Driving and Control Environment

Steering adjustment (up down)

YES

Steering adjustment (in out)

YES

Multi function steering wheel

AUDIO, PHONE,CRUISE

Spare tire size

SPACESAVER

Electric window detail

FRONT + REAR

Electric window 1-touch

DRIVER

Colour coded bumpers

PAINTED

Colour coded mirrors

SILVER
Available Colour Options