KIA SONET MODELS
Begin Your SUV Life
Be inspired by the new Kia Sonet compact SUV. Start with its refined and dynamic appearance. Add a stylish, connected, and spacious cabin. Enjoy simple controls and forward-thinking technology. The compact and classy Sonet means journeys full of possibility and discovery.
ABS
Anti-lock Braking System
Electric windows
FRONT + REAR
EBD
Electronic Brakeforce Distribution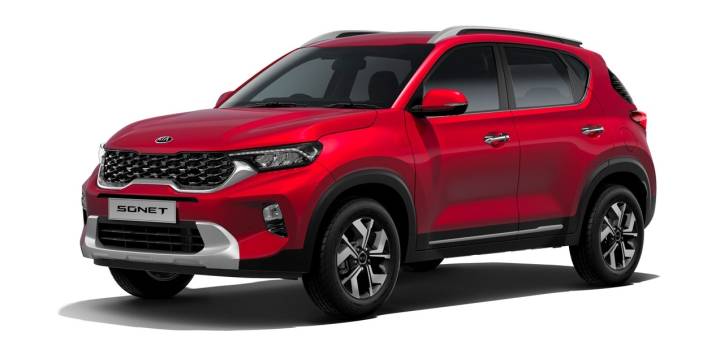 Start With Style
Along with its cross-over capabilities, the new Sonet features sporty SUV contours and trim elements. A versatile rear hatch makes every journey a breeze. Stylish but fun, functional but future forward.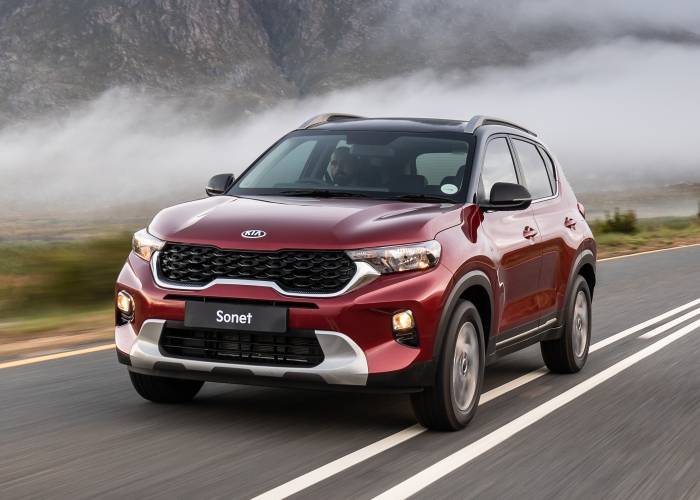 Get comfortable. Stay connected.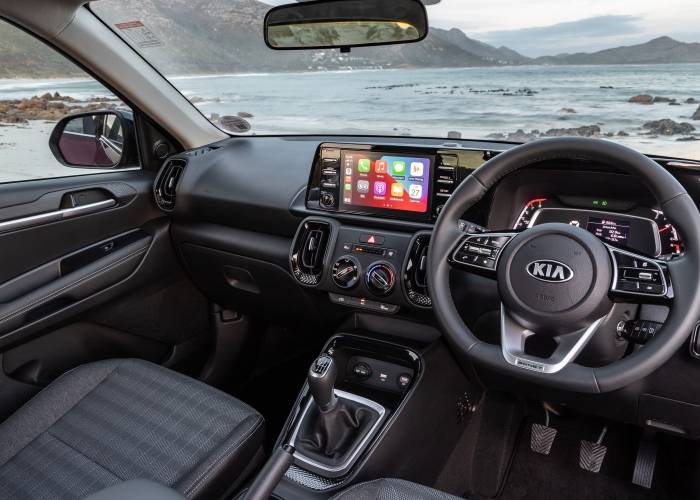 Begin every journey from a commanding height, with plenty of room to stretch. Enjoy refreshingly simple connectivity to help you stay informed and entertained. Get moving with sufficient comfort and technology to keep your mind at ease.
Precision-enhanced simplicity
A well-matched drivetrain offers reliable and invigorating performance and handling around town. Safety and performance are integrated better than ever before thanks to computational power and a new platform design.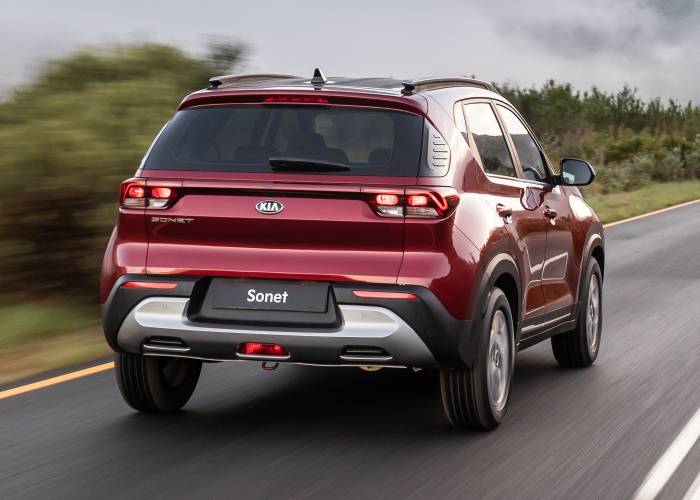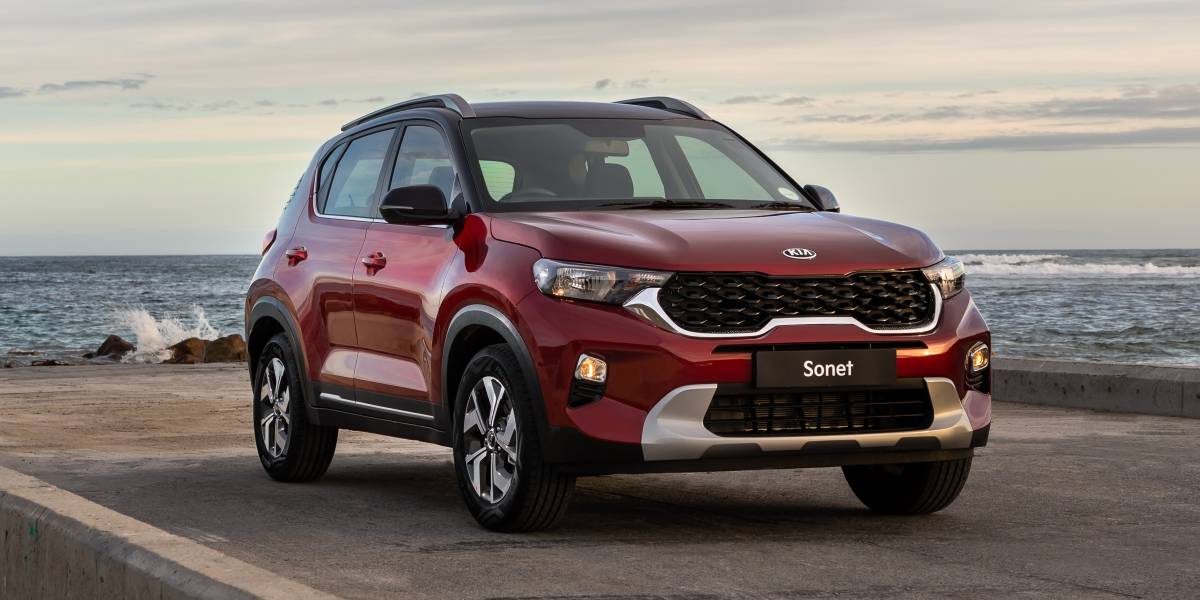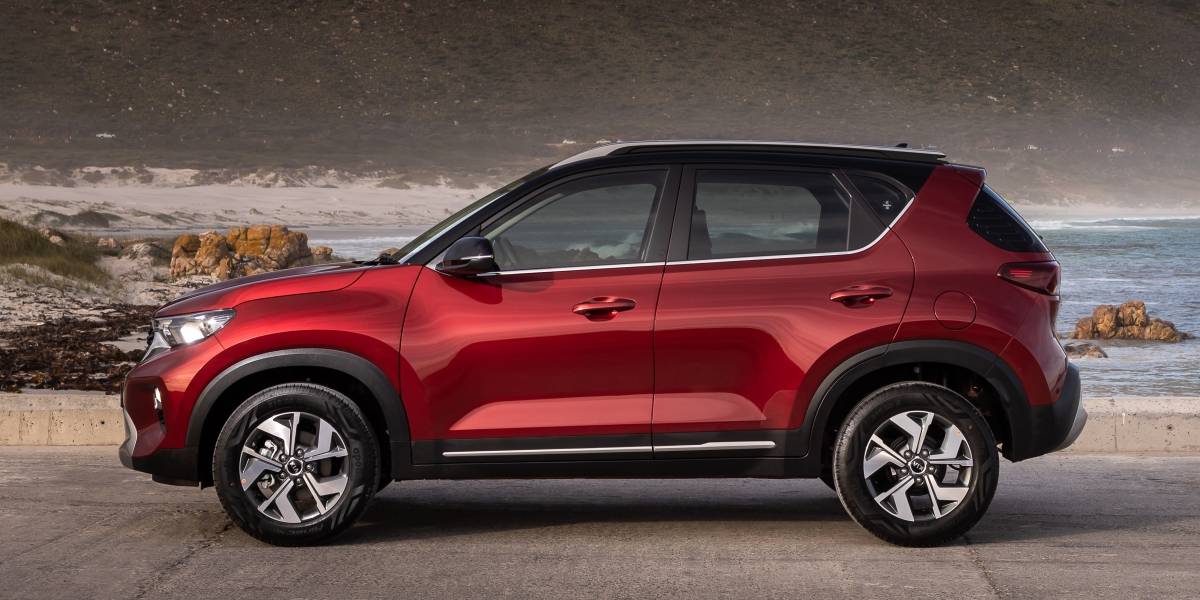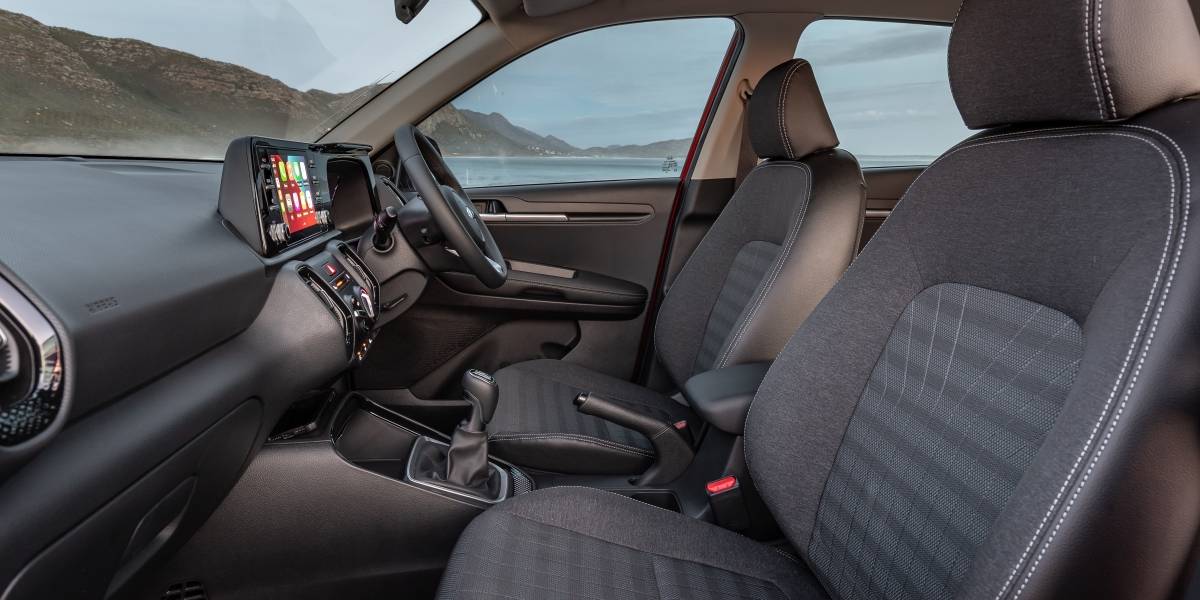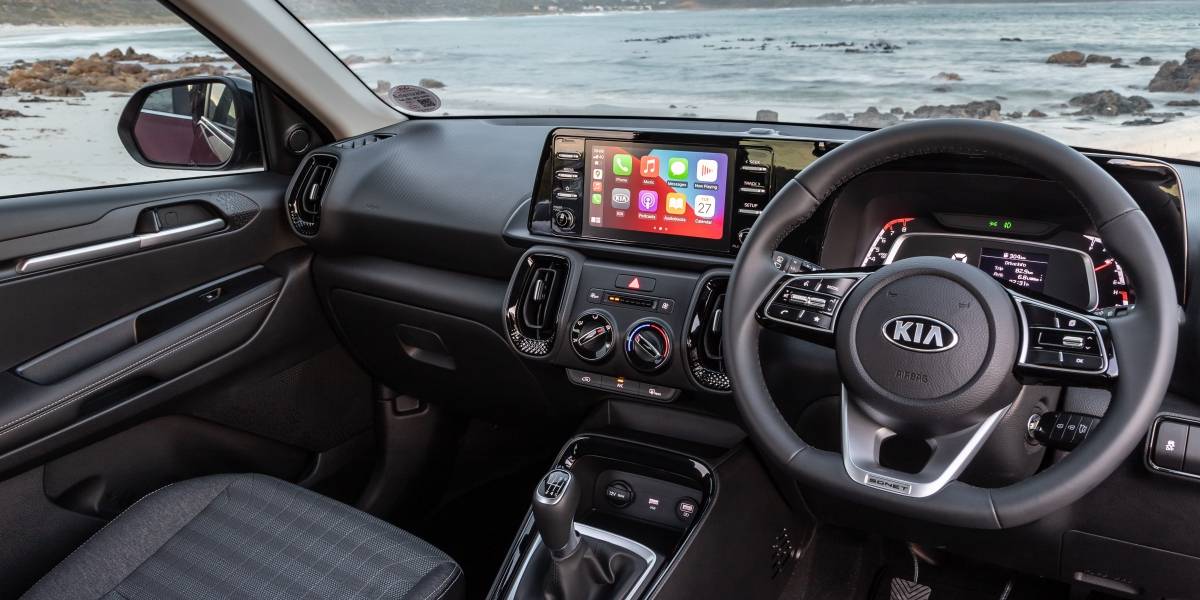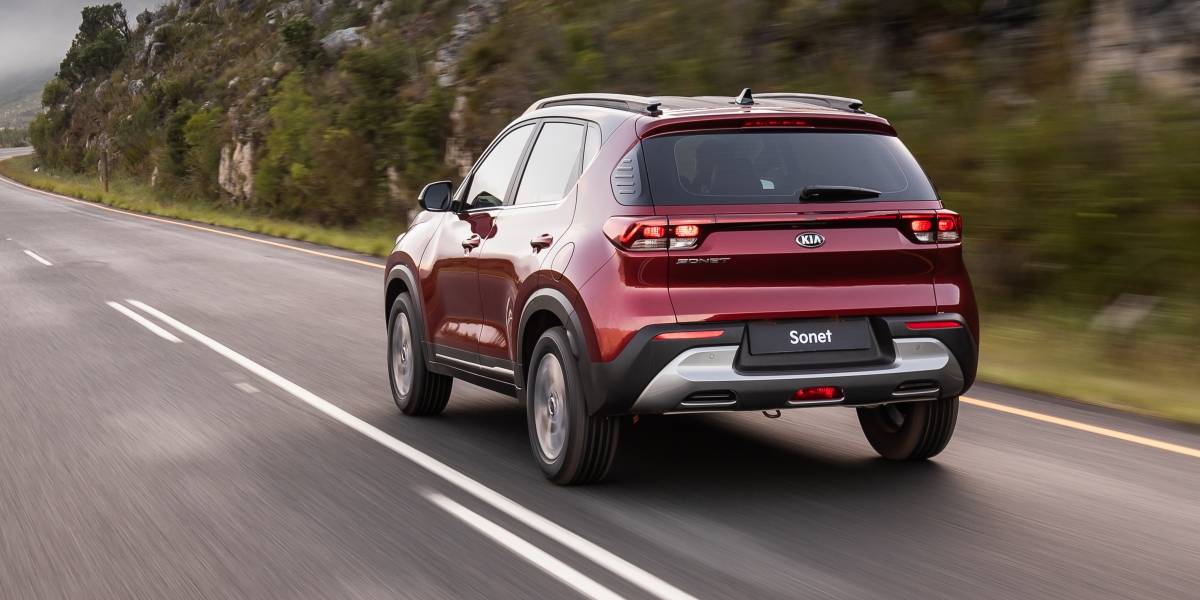 1.5 LX

Service / Maintenance / Warranty

Service interval

15 000 km

Warranty and Service Plan

5 YEAR/UNLIMITED KM WARRANTY, 4 YEAR/60000KM SERVICE PLAN, 5 YEAR ROADSIDE ASSISTANCE

Active and Passive Safety

Electronic Brakeforce Distribution (EBD)

YES

ISOfix (secure child seat)

YES

Engine

TRANSVERSE INLINE 4

Valves

DOHC, 4 VALVES PER CYLINDER

Driving and Control Environment

Steering adjustment (in out)

YES

Multi function steering wheel

AUDIO, PHONE

Electric window detail

FRONT + REAR

Colour coded bumpers

PAINTED

Colour coded mirrors

BODY
1.5 EX

Service / Maintenance / Warranty

Service interval

15 000 km

Warranty and Service Plan

5 YEAR/UNLIMITED KM WARRANTY, 4 YEAR/60000KM SERVICE PLAN, 5 YEAR ROADSIDE ASSISTANCE

Active and Passive Safety

Electronic Brakeforce Distribution (EBD)

YES

ISOfix (secure child seat)

YES

Engine

TRANSVERSE INLINE 4

Valves

DOHC, 4 VALVES PER CYLINDER

Driving and Control Environment

Steering adjustment (in out)

YES

Multi function steering wheel

AUDIO, PHONE

Electric window detail

FRONT + REAR

Colour coded bumpers

PAINTED

Colour coded mirrors

BODY
1.5 LX CVT

Service / Maintenance / Warranty

Service interval

15 000 km

Warranty and Service Plan

5 YEAR/UNLIMITED KM WARRANTY, 4 YEAR/60000KM SERVICE PLAN, 5 YEAR ROADSIDE ASSISTANCE

Active and Passive Safety

Electronic Brakeforce Distribution (EBD)

YES

ISOfix (secure child seat)

YES

Engine

TRANSVERSE INLINE 4

Valves

DOHC, 4 VALVES PER CYLINDER

Driving and Control Environment

Steering adjustment (in out)

YES

Multi function steering wheel

AUDIO, PHONE

Electric window detail

FRONT + REAR

Colour coded bumpers

PAINTED

Colour coded mirrors

BODY
1.5 EX CVT

Service / Maintenance / Warranty

Service interval

15 000 km

Warranty and Service Plan

5 YEAR/UNLIMITED KM WARRANTY, 4 YEAR/60000KM SERVICE PLAN, 5 YEAR ROADSIDE ASSISTANCE

Active and Passive Safety

Electronic Brakeforce Distribution (EBD)

YES

ISOfix (secure child seat)

YES

Engine

TRANSVERSE INLINE 4

Valves

DOHC, 4 VALVES PER CYLINDER

Driving and Control Environment

Steering adjustment (in out)

YES

Multi function steering wheel

AUDIO, PHONE

Electric window detail

FRONT + REAR

Colour coded bumpers

PAINTED

Colour coded mirrors

BODY
1.0 T-GDI EX DCT

Service / Maintenance / Warranty

Service interval

15 000 km

Warranty and Service Plan

5 YEAR/UNLIMITED KM WARRANTY, 4 YEAR/60000KM SERVICE PLAN, 5 YEAR ROADSIDE ASSISTANCE

Active and Passive Safety

Electronic Brakeforce Distribution (EBD)

YES

ISOfix (secure child seat)

YES

Engine

TRANSVERSE INLINE 3

Valves

DOHC, 4 VALVES PER CYLINDER

Driving and Control Environment

Steering adjustment (in out)

YES

Multi function steering wheel

AUDIO, PHONE

Electric window detail

FRONT + REAR

Colour coded bumpers

PAINTED

Colour coded mirrors

BODY
1.0 T-GDI EX+ DCT

Service / Maintenance / Warranty

Service interval

15 000 km

Warranty and Service Plan

5 YEAR/UNLIMITED KM WARRANTY, 4 YEAR/60000KM SERVICE PLAN, 5 YEAR ROADSIDE ASSISTANCE

Active and Passive Safety

Electronic Brakeforce Distribution (EBD)

YES

ISOfix (secure child seat)

YES

Engine

TRANSVERSE INLINE 3

Valves

DOHC, 4 VALVES PER CYLINDER

Driving and Control Environment

Steering adjustment (in out)

YES

Multi function steering wheel

AUDIO, PHONE

Electric window detail

FRONT + REAR

Colour coded bumpers

PAINTED

Colour coded mirrors

BODY
Available Colour Options